Hardware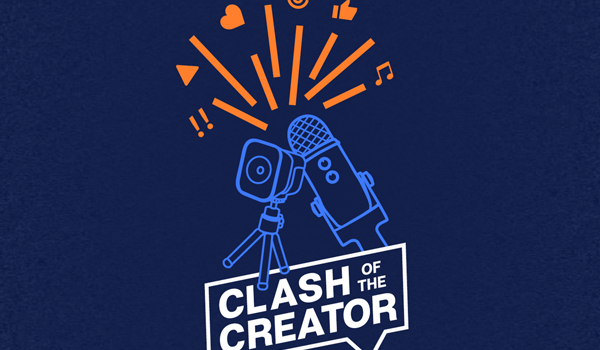 Published on March 31st, 2021 | by Adrian Gunning
Are you Logitech and Blue Microphones next ambassador?
This year, one 'click' will change an Australian content creators career. As an Australian first, Logitech and Blue Microphones are inviting all content creators to have their chance to be the brands' very first Clash of the Creator competition champion. The winner will take home a AU$15,000 setup and become the brands' next ambassador.
Worldwide, there are now 4.20 billion social media users with 15.5 new users joining every second. More Australians are following in the footsteps of their favourite influencers online in hopes of turning their passion into a career. With the increase of content creators and unique talent in Australia, Logitech and Blue Microphones hope to uncover talent and elevate their platform.
"Logitech and Blue Microphones always design products with today's creators in mind, making it easier than ever for people to share their passion with the world," said Estelle Fry, Head of Audio, Streaming and Creating – Logitech Asia Pacific. "We've loved the energy and creativity of the Australian content creators, and can't wait to see all the exciting entries from the community."
The competition will run for six weeks and hosts an impressive lineup of judges including, Logitech G ambassador and Australian media veteran Stephanie 'Hex' Bendixsen, the OG Instagram influencers, podcasters and designers, Lucy Kate Jackson and Nikki Westcott of We the Wild Ones, partnered Twitch streamer and esports commentator, TheMasterBucks, aka Jake Buckley, as well as Head of Audio, Streaming and Creating at Logitech Asia Pacific, Estelle Fry.
Creators will be asked to submit an entry in either written or a 30-60 second audio or video file, as well as links to their key content channels. Entrants are encouraged to invite their community to vote on their submissions. The top five creators with the most votes will be reviewed by the expert judging panel in the running of becoming the first Clash of the Creator Champion.
The winner will receive a dream creator set-up valued at AU$15,000.00 including a AU$5,000.00 cash prize to support their creating needs, a professional photoshoot and video profile valued at AU$5,000.00, as well as a 12-month ambassadorship with Logitech and Blue Microphones. They will also be featured as the first Clash of the Creator Champion on the brands' channels, reaching over a million fans of the brands.
Entries for Clash of the Creator are open now till May 9, and the winner will be announced on May 17, 2021.