Games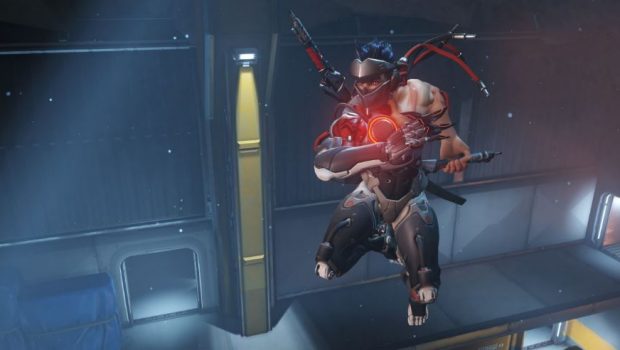 Published on April 12th, 2017 | by Admin
Archive Declassified: Relive Tracer's First Mission in Overwatch: Uprising!
Get ready for the ultimate recall! Our latest seasonal event, Overwatch: Uprising IS LIVE NOW, and turns back the clock, giving you the chance to relive a pivotal moment in Overwatch history. Explore the stories behind some of your favourite heroes, unlock pieces of the past with over 100 declassified Loot Box items, and suit up with friends to join Tracer on her very first mission as part of a brand-new cooperative brawl.
Watch the Overwatch: Uprising Sizzle

Watch the Overwatch: Uprising Origins

Celebrate the Overwatch Legacy
Starting today, all in-game Loot Boxes have been temporarily replaced with Overwatch: Uprising Loot Boxes. These special time capsules have been filled to the brim with mementos from the earlier eras of Overwatch—including Mercy's "Combat Medic Ziegler" and Tracer's "Cadet Oxton" skins, as well as Talon Widowmaker, Blackwatch Genji and McCree, and more!
As with our previous events, any Loot Boxes you earn or purchase will contain at least one skin, highlight intro, emote, spray, or player icon from the Overwatch: Uprising collection. While the contents of each Uprising Loot Box are random, you can also choose to unlock a variety of these cosmetic customisation options with credits in the Hero Gallery throughout the event's duration. Once you've unlocked an Overwatch: Uprising item, it will be yours forever, allowing you to use it all-year round. The collection will be re-encrypted on 2 May AEST/NZST when the event concludes, so be sure to browse the archives before it's too late!
Welcome to the Team, Agents
From now until 2 May AEST/NZST, you and three friends can journey seven years into the past, joining forces as Tracer, Torbjörn, Reinhardt, and Mercy to quell an uprising on the streets of King's Row. A group of omnic separatists known as Null Sector has overwhelmed the area, and you must defeat the robots to liberate the city. The future depends on you. To conquer this new threat, you'll need to work together with your team, developing new strategies and adapting on the fly. The robots of Null Sector will stop at nothing—so you and your fellow agents need to be prepared for anything.
The Omnic Uprising Begins
We're also decrypting more of Overwatch's history via our social media channels, so be sure to follow us on Twitter (@Blizzard_ANZ) and Facebook (https://www.facebook.com/PlayOverwatch/) for additional intel. As always, don't forget to keep an eye on playoverwatch.com to stay up to date with the latest game news. Overwatch: Uprising is live NOW on Windows PC, PlayStation 4, and Xbox One—so get out there, soldier, and make Commander Morrison proud.