Events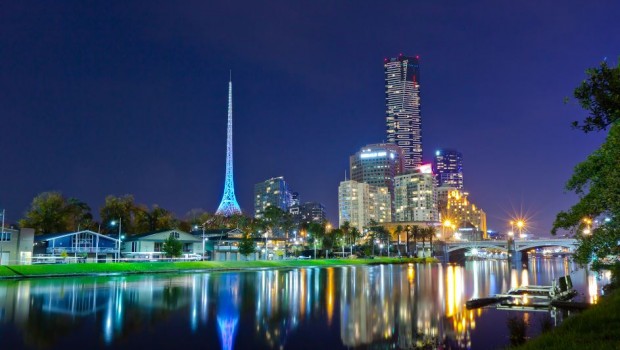 Published on March 19th, 2018 | by Admin
Archie Roach 'Dancing with My Spirit' featuring Tiddas
2018 will see award winning Australian trio Tiddas reform to join acclaimed singer/songwriter Archie Roach for a national tour in May and June, in celebration of Australian music's greatest lost album, Dancing with My Spirit . The one and only Melbourne performance will take place at Hamer Hall on Sunday May 6 2018.
Across the 1990s, the legendary vocalists of Tiddas won the hearts of the nation and the world with their beautiful harmonies and songs. Now the trio, Amy Saunders, Lou Bennett and Sally Dastey, are coming back on stage to support the unearthing of Roach's legendary Dancing With My Spirit  – recorded over two decades ago by producer Jen Anderson. The demo disappeared into the annals of time and only now are these songs emerging into the world. Featuring the sublime and and bold vocal harmonies of Tiddas, tracks on the album include 'A Child Was Born Here', 'Dancing Shoes' and the title track 'Dancing With My Spirit', all capturing Archie's voice at its best and affirming that he is one of the best voices in the world.  The album's musical lineup features  Bruce Haymes (keyboards), Dave Steel (guitars), the late Stuart Speed (bass) and Archie Cuthbertson on drums. Musicians Bruce Haymes and Archie Cuthbertson will join Archie Roach and Tiddas on stage during the national tour.
"The combination of these 3 women and Archie singing together created a magic that's rare and precious and I consider myself extremely fortunate to have witnessed this creation," says Jen Anderson. "I suppose it's just that Dancing With My Spirit has been waiting for the right time to reveal itself to the public. That time has now come, heralded by Tiddas' announcement that they are reforming especially to sing with Archie once more, and to showcase the songs from the album via a series of performances around Australia… Some things are truly worth waiting for."
Inimitable Australian singer-songwriter Archie Roach emerged in the early 1990s. His ARIA-winning debut album, Charcoal Lane, was named one of Rolling Stone Magazine's Top 50 albums of 1992. It was centered around Roach's heartbreaking song, 'Took the Children Away', a deeply affecting ballad about his own experience as one of the "Stolen Generations" of First Nations children who were often forcibly removed from their parents and communities and placed in non-indigenous institutions and homes. The song's impact was immediate. It went on to receive a Human Rights Achievement Award, marking the first time that such an honor had been bestowed upon a songwriter. Over the coming decades, Roach and his longtime musical and life partner, the late Ruby Hunter, established themselves as leading lights of the Australian music industry. Archie Roach is a founding patron of the recently opened Australian Music Vault at Arts Centre Melbourne.
Internationally acclaimed Melbourne based trio, Tiddas, also made their mark in Australia during the early 1990's, releasing their debut EP Inside My Kitchen in 1992 and receiving two ARIA nominations for 'Best New Talent' and 'Best Indigenous Talent'. Their debut album, Sing About Life achieved gold record sales and won an ARIA award in 1994. Tiddas quickly became live favourites, touring with Sweet Honey In The Rock and Midnight Oil.  In May 2000, Tiddas broke up, spending months on a national farewell tour and were awarded a Deadly Award for 'Outstanding Contribution to Aboriginal Music'.
Quote from Archie Roach about the tour:
"I have always loved Tiddas, their music and harmonies. When Amy, Lou and Sally added their voices to these songs recorded over 25 years ago, it just gave it what was needed.  It's like the songs were there and it needed something else. Bringing Tiddas in was that something else. If the girls weren't on this recording it would be unfinished; Tiddas completed it. I am very grateful and humbled that Tiddas have reunited for the Dancing With My Spirit album tour. "
Quotes from Tiddas about the tour:
"This is a special and long-awaited opportunity to come home to a safe place. When us girls first started singing together we were at a loss for a name. It was none other than the great songwriter, Ruby Hunter, who dubbed us the Tiddas. "Well you are sisters," she said back then. All these years later her words ring true. This is family. It will be an honour and a joy to stand alongside the Tiddas and Archie Roach and sing together, uplifted in harmony." – Sally Dastey
"In 2000, when Tiddas disbanded after 10 years together, we left behind a swag of memories, the touring Tarago, cassette players (I still have the cassettes though) and more than a few backing vocals on various recordings. From TV & movie soundtracks, a couple of Powderfinger albums, & Uncle Jimmy Little's 1999 award winning album, 'Messenger', the one recording that left an indelible impression was for Archie Roach. Jen Anderson had produced an incredibly warm and inviting recording, Archie's songwriting and vocals welcomed the listener like a cherished friend and we, Tiddas, were left to add our bits and bobs. That recording never saw the light of day until now. So here we are, 18 years after going our separate ways, about to embark on a journey to honour that moment in time".  – Amy Saunders
"It's with a song in my heart and a spring in my step that the Tiddas will be regrouping for a set of performances with Archie Roach and band to launch the album 'Dancing with My Spirit'. This album was one of the most rewarding to record and I'm so glad that it is now, 20 years down the track and a few extra grey hairs later that this beautiful recording produced by the extremely talented Jen Anderson will be released for public pleasure and for our joy to sing and perform together again." – Lou Bennett
For more information www.archieroach.com/tour.
Tickets for the national tour go on sale at 9am on Monday March 19 2018.
For full national tour details visit here