Events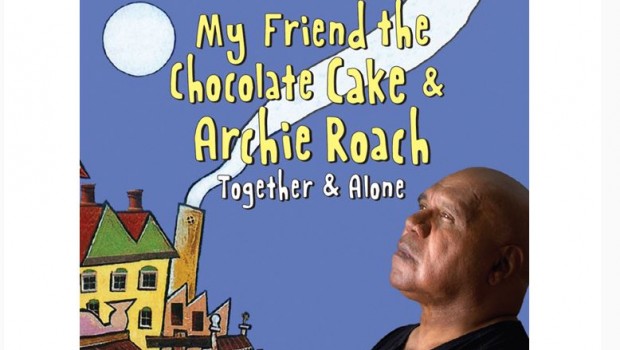 Published on December 1st, 2015 | by admin
Archie Roach and MFTCC announce one off concert
Twenty-five years ago these two iconic music acts were launched onto the Australian music psyche. Archie Roach (OAM) performs the songs and stories that shaped his unforgettably moving album, Charcoal Lane, which resonated deeply with audiences and was critically acclaimed both nationally and internationally. My Friend The Chocolate Cake emerged as a side project of David Bridie and Helen Mountfort who were at the time playing in the popular music outfit Not Drowning Waving. Somewhere within the unlikely union of kitchen sink piano tales, vivid chamber orchestration and hell-raising instrumental shenanigans, the band has carved out a twenty-five year, eight album history.
For the first time in twenty years these beloved and unique Australian performers will come together in a double bill to mark many years of friendship and making great music. The night will finish with a never to be repeated performance featuring all the artists on stage together.
Charcoal Lane was co-produced by Steve Connolly and Paul Kelly and rocketed Archie Roach into the national consciousness. The album won Roach two ARIA awards, achieved gold sales, and, unprecedentedly, an international 'Human Rights Achievement Award' for the song 'Took The Children Away'.
My Friend The Chocolate Cake is cinematic pop noir at its finest. Their name alone should have ensured a quiet life for them and no one dreamed of ARIA awards, years of sold-out dates both at home and internationally or the kind of ageless and eternally devoted audience most bands with cooler names would kill for. Singer/songwriter and pianist David Bridie, alongside the glorious strings of Helen Mountfort' cello and Hope Csutoros' violin are high in the curious collision of elements that have made MFTCC a fail safe concert draw and a vivid presence on countless film and TV soundtracks these last two and a half decades. Their eight-album history presents a multi-dimensional mural of modern Australia that illustrates its geography, its political mores and its predominantly suburban identity. The band will perform the favourite songs from their extensive back catalogue.
Both acts have enjoyed a lasting friendship over the years. MFTCC's David Bridie produced Archie's second album Jamu Dreaming along with numerous other collaborations between the two artists. Bridie says "Back in the day My Friend the Chocolate Cake played three shows at the Athenaeum Theatre in Melbourne with Archie Roach and the much loved Ruby Hunter. I'd just produced Archie's second album Jamu Dreaming, and Helen and Hope had played strings on tracks Walking into Doors, From Paradise and There is a Garden on that album. The Athenaeum shows worked a treat. Both acts played sets of their own and joined together for some collaborations on those songs mentioned plus a couple of ours including 'I've got a Plan' in the atmospheric theatre environment of the now defunct Athenaeum. So the thought of twenty years later joining forces again in the salubrious surrounds of Sydney Opera House fills us all with excitement.
"We've all moved on and written new songs, told different stories, made more records, survived in the music industry. Ruby is sadly no longer with us. But I'm sure she will be there in spirit. We feel honoured to be sharing the stage again with Archie and hearing his vital Australian stories. This will be a special show."
Sat 9 January 2016
Sydney Opera House, NSW
General release tickets available from Mon 9 December 2015
Tickets from Ticketek & www.sydneyoperahouse.com