Games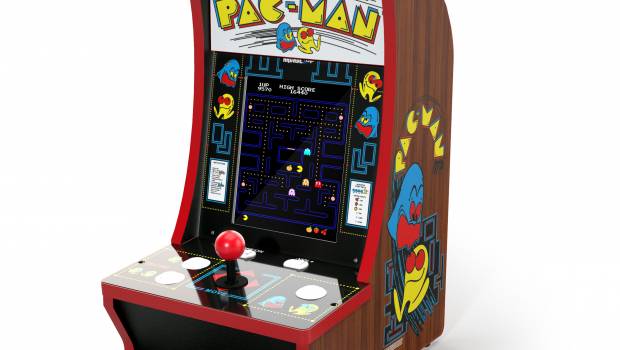 Published on December 3rd, 2020 | by Andrew Bistak
Arcade1Up Pac-Man 40th Edition Counter-cade Review
Summary: Arcade1Up Pac-Man 40th Edition Counter-cade brings retro to the 21st century in this mini arcade cabinet!
Need some gaming nostalgia in your life? Then you've come to the right place with Arcade1Ups's Pac-Man 40th Edition Couter-cade that successfully miniaturizes the classic arcade cabinet with full-size controls that is ideal for anywhere in your home, office or even club. Best of all, you don't need any coins to play and besides Pac-Man, this mini-gaming cabinet also comes with Pac & Pal, Galaga and Dig Dug!
Fun Fact: Pac-Man was released in 1980, followed by Galaga in 1981, Dig Dug in 1982 and Pac & Pal in 1983
Adding to the retro experience is that the games are perfectly emulated on the Arcade1Ups's Pac-Man 40th Edition Couter-cade and the full-size joy-stick and buttons feels just like the real McCoy, even down to the sound they make. Speaking of sound, all the games sound identical to the originals and there is even a volume switch on the arcade cabinet to control the volume.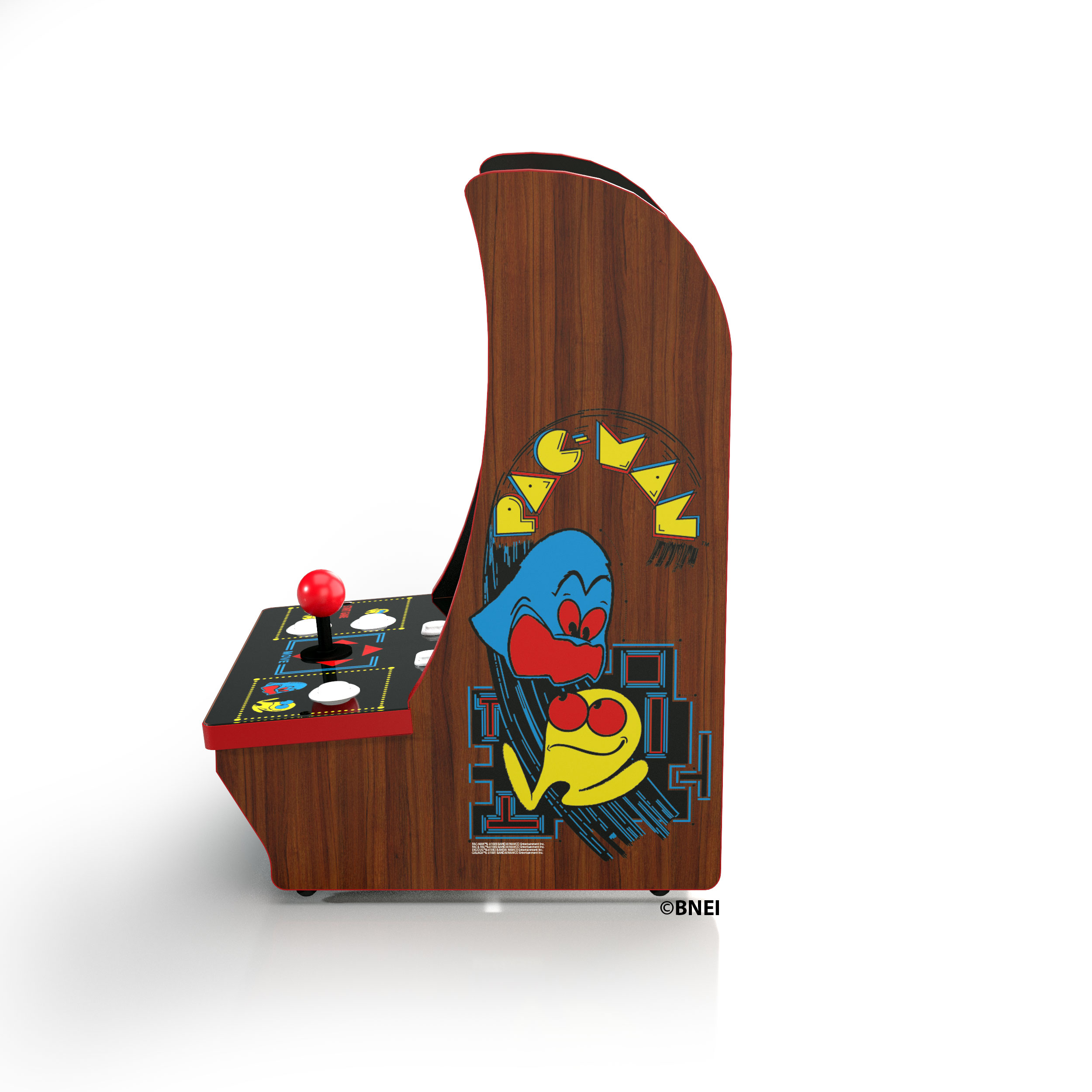 The Arcade1Ups's Pac-Man 40th Edition Couter-cade is well packed and the large blister box packaging really pays homage to the arcade consoles of yesteryear. The cabinet also comes with a high quality 8″ colour LCD screen that is quite vibrant and clear plus a speaker that brings the tinny sound to retro gaming life.
I like how the creators have used authentic and licensed artwork from Pac-Man on the cabinet to add to the overall nostalgic feel to this classic games machine. Furthermore, it's a very well-made product that feels very sturdy and it even uses wood in creation.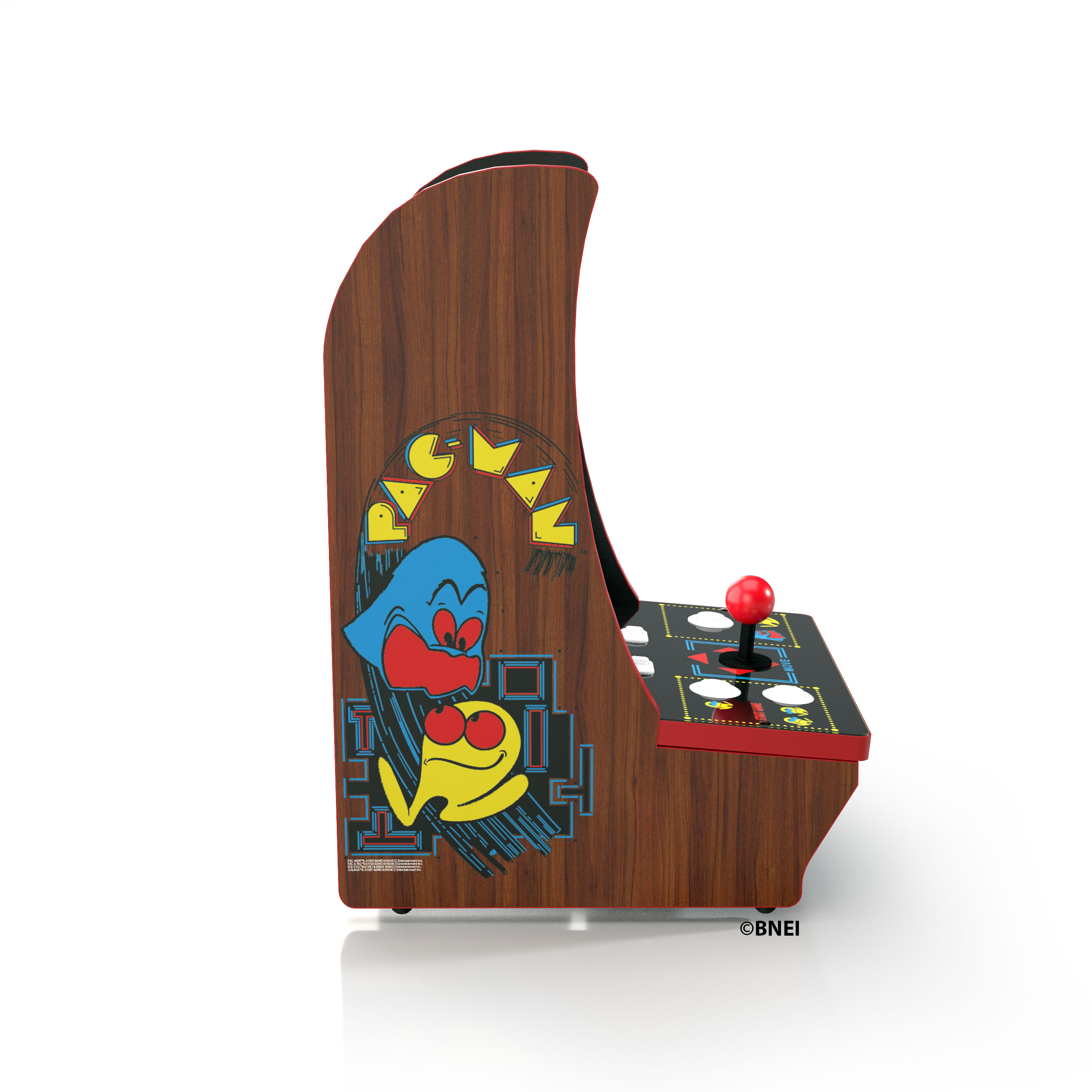 Fun Fact: Private Benjamin starring Goldie Hawn was hitting movie theaters when Pac-Man was released
Once unpacked, all you need to do is plug the arcade cabinet into the mains and wait a few seconds for it to boot-up. Once booted, it allows you to choose one of the four games and from there, you're ready to play and like the original titles, it offers 2 players as well. The only tricky part of the unpacking is that you need to remove the protective film from the screen and controls that did get a little stuck around the screws. Nonetheless, nothing too major.
Unboxing Photos
.
.
What about the gameplay? While they are simplistic at best, there is something strangely immersive and mesmerizing about them. Pac-Man and Pac & Pal are maze chase games, whereas Galaga is like Space Invaders that requires you to stop the alien invasion and finally Dig-Dug is a more strategic maze game. It's all about points and preventing yourself from getting killed. Classic games indeed!
Gameplay Video
.
Specifications
Comes Fully Assembled
Tabletop design
Age Grading 14+
Item Dimensions: 15.78″ H x 9.57″ W x 11.42″ L
Item Weight: 8.82 lbs
Box Dimensions: (11.61" D x 13.78" W x 18.90" H)
8″ Color LCD screen
Real Size Arcade Controls
Clear Deck Protector
Licensed Artwork and Gameplay
Coinless operation
Adjustable Volume
On-Screen Game Selection Menu
Plugs into an AC outlet
By Tastemakers, LLC.
Fun Fact: Among the Top 10 shows on television were The Love Boat and Little House on the Prairie.
Final Thoughts?
I really can't fault this mini arcade cabinet that revisits the golden age of gaming perfectly in all its retro charm. The Arcade1Up Pac-Man 40th Edition Counter-cade retails for $299AUD (Dec 2020) and is available online from places such as Kogan and Catch plus there are other machines available, including full-size arcade cabinets!
Perfect for all gamers!
Arcade1Up Pac-Man 40th Edition Counter-cade Official Blurb

Perfect for home bars, offices, dorm rooms, or anywhere else you'd want to squeeze in some retro gaming, Arcade1Up's Counter-cades are compact in size, but always an enormous amount of fun. Relive the glory days of arcades with this Arcade1Up Pacman 40th anniversary special edition arcade . Outrun the ghosts and collect Pac-Dots while navigating Pac-Man through the maze. Complete each stage by collecting all of the dots and avoiding the tricky ghosts. Experience this gameplay as you would have in an arcade with Arcade1Up's Counter-cade featuring original gameplay with full size controls.
Games Included: PAC-MAN, PAC & PAL™, GALAGA™, and DIG DUG™ at your fingertips…yes, all included.