Games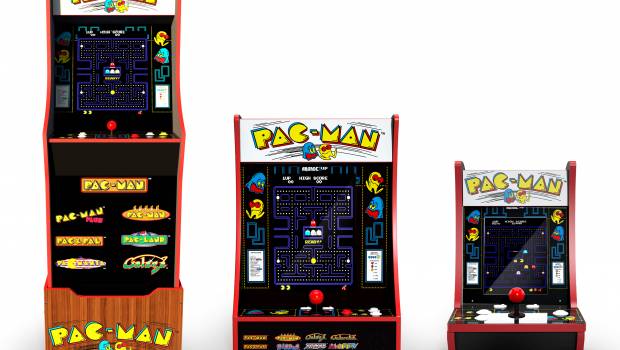 Published on October 23rd, 2020 | by Adrian Gunning
Arcade1Up Brings Retro Arcade Gaming into Australian Homes
Arcade1Up, the world-leading creator of at-home arcade machines, is bringing its range of retro gaming cabinets to Australia.
Featuring nostalgic childhood gaming favourites like PacMac and TMNT, the classic gaming machines come in three sizes – 4ft, Counter-Cade and Party-Cade – with an option for collectors, kids, those looking to relive their youth, and everyone in between.
Perfect for retro video game fans, Arcade1Up's cabinets are faithful, scaled-down reproductions of classic machines with full-size arcade controls, excellent arcade emulation, and multiple games in each cabinet.
The manufacturer has secured some of the hottest and most iconic licenses, delivering an authentic and affordable retro home arcade gaming experience with the Australian offering set to grow over the coming months.
Fans of Iron Man, Captain America, Spider-Man and Magneto can enter the world of Marvel with the 4' Marvel Super Heroes Home Arcade Game ($999), whereas those looking for a bout of nostalgia or to relive their youth can get their hands on the Pac-Man 40th Edition 7-in-1 4' Arcade Machine ($999), 4-in-1 Pac-man 40th Anniversary Counter-Cade ($299) and Frogger Counter-Cade ($299).
Other models initially available in the Australian market will include:
Teenage Mutant Ninja Turtles 4' Arcade Machine ($999)
Black Series Head to Head Pac-Man Gaming Table ($1,199)
8-in-1 NAMCO Pac-man Party-Cade ($499)
Pac Man Adjustable Stools ($119)
TMNT Adjustable Stools ($119)
Leading the retro video games market resurgence, Arcade1Up has changed the game with its innovative, high-quality products at affordable prices across the globe.
Standing at just under 4 ft. tall, each Arcade1Up machine is loaded with different classic arcade games and comes with an immersive full-colour, hi-resolution display and authentic sounds.
The cabinets feature the original arcade games' control and button configurations, eliminating any guesswork about gameplay. Add-ons include a stool and riser, allowing for the creation of a full arcade experience that fits perfectly in a den, office or apartment, and enables hours of fun-filled gaming.
For those with smaller spaces, Counter-Cades are ideal to place on a desk or tabletop to display and play, the perfect item for those wishing to have a sizable collection, while Party-Cades can be played on a table or countertop, hung over a door or on a wall.
Arcade1Up games are exclusively distributed in Australia by Powermove Distribution and available at the following retailers:
·         Kogan.com
·         Gamesmen.com.au
·         Catch.com.au
·         Harvey Norman
·         TVSN
·         Openshop
·         Costco / Costco.com.au
·         Arcadegamer.com.au