Games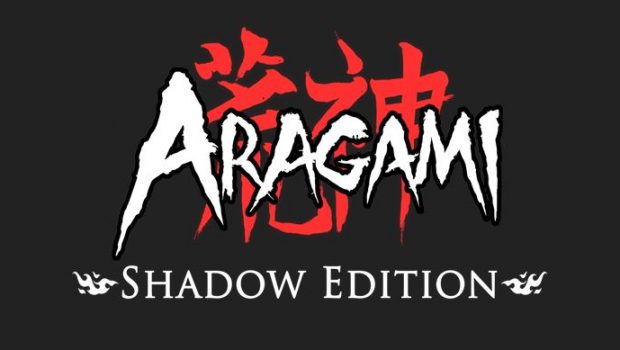 Published on January 31st, 2019 | by Admin
Aragami: Shadow Edition News
Manipulate the Darkness.
Become the Ultimate Assassin.
Aragami: Shadow Edition.
Wednesday 30 January 2019, Manchester, UK. – Merge, an independent video game publisher and distributor, and Lince Works, the dev-team behind the third-person action stealth hit Aragami, are delighted to announce they have joined forces again to bring Aragami: Shadow Edition to the Nintendo Switch.
Aragami, the stealth-action hit has sold over 500,000 copies to date. Now it's the turn of Nintendo Switch owners as Aragami: Shadow Edition gets set for a digital and physical release. Aragami casts you as an undead assassin with the power to control the shadows. By manipulating the darkness you will be able to teleport via the shadows, create new paths to reach your targets, materialise weapons and abilities and even summon shadow beasts to dispose of your foes.
Aragami is heavily inspired by old-school stealth games like Tenchu and Metal Gear Solid, and more recent gems like Mark of the Ninja and Dishonored, but with an emphasis on bringing back the challenge these games ought to offer. Aragami is built around two contrasting playstyles, which players can freely change between without the game punishing them for doing so. Use your powers to play as a Ghost, remaining undetected and getting to your target without a whisper. Or play as a Demon, slaying everyone in your path, using your powers to wreak havoc on your foes.
Features
Embrace the shadows – Create your own shadows to become invisible. Teleport from shadow to shadow while you hunt down your targets. Use a wide array of Shadow Powers to creatively dispatch your enemies.
Choose your playstyle – Multiple paths to beat each scenario and approach every situation. Play as a merciless emissary of death or an undetectable ghost. Your story, your choices.
Become Aragami – Fight Kaiho, the army of Light, and rescue Yamiko – the mysterious girl that summoned you and that is the key to your existence.
Play with friends – Aragami: Shadow Edition supports two-player online co-op that is compatible cross-platform with PC and Xbox.
Full of content – Aragami: Shadow Edition for Nintendo Switch includes the original base game, the Aragami
Nightfall expansion and all the available DLC to make it the most complete version of the game ever!
Aragami: Shadow Edition is set for digital release on the Nintendo eShop on February 21st 2019. A physical version will be available in stores and a collectable Signature Edition is available for pre-order too. (https://signatureeditiongames.com/collections/signature-editions/products/aragami-shadow-edition-signature-edition-switch).