News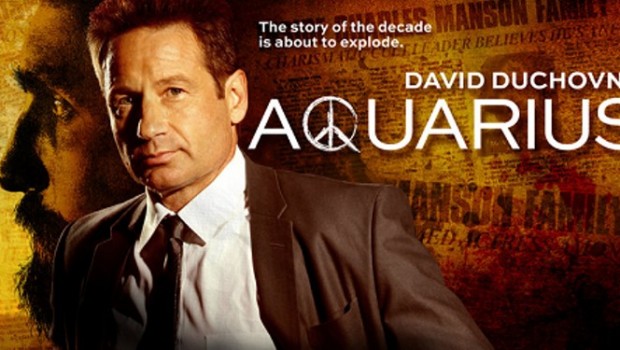 Published on September 22nd, 2015 | by admin
Aquarius S1 – October 29, 2015
Universal Sony Pictures Home Entertainment is releasing Aquarius: Season 1 on Blu-ray™ and DVD from October 29, 2015.
Brought to you by the producers of Prison Break and Californication, this intoxicating crime drama welcomes you to Los Angeles, 1967, as the Summer of Love fires up with a deadly twist. Lead by Golden Globe® winner David Duchovny (Best Actor, The X-Files, Californication), the series also stars Gethin Anthony (Game of Thrones), Grey Damon (Friday Night Lights), Emma Dumont (Inherent Vice) and Australia's own Claire Holt (The Vampire Diaries).
Seasoned homicide detective Sam Hodiak (Duchovny) finds himself deeply entrenched in the activities of real-life cult leader Charles Manson (Anthony) in the years before he masterminded the most notorious crime of a generation, the Tate-LaBianca murders. A small-time but charismatic leader with cut-throat ambition, Manson has begun to build his "family", recruiting vulnerable young people to join his cause and follow him into a lifestyle of sex, drugs and rock 'n' roll.
Sam has no choice but to team up with young, shaggy-haired, undercover cop Brian Shafe (Damon) to infiltrate Manson's inner circle and is forced to see things through the questioning eyes of someone who came of age amongst the current anti-establishment counterculture. Meanwhile, the beautiful and fiery Officer Charmain Tully (Holt) is dying to be taken seriously in the LAPD, but in a male-dominated world it's certainly not easy. In a race against time and a man with a thirst for the kill, will the hunter get captured by the game?