Films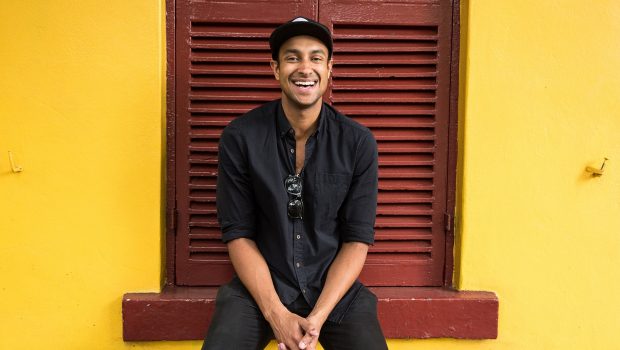 Published on November 25th, 2019 | by Damien Straker
Aquarius Films Options Matt Okine Novel 'Being Black 'N Chicken & Chips'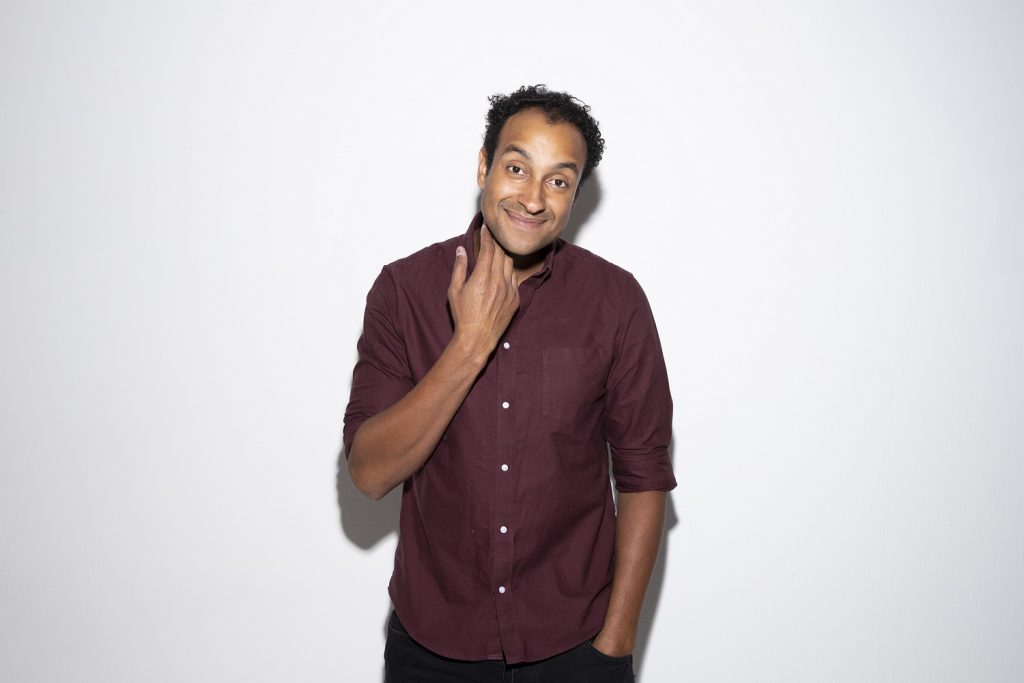 Award-winning production company Aquarius Films, in partnership with Jude Troy's Wooden Horse have acquired the rights to multi-talented writer, comedian, actor and presenter Matt Okine's debut novel BEING BLACK 'N CHICKEN & CHIPS, to be developed into a feature film.
Based on Okine's award-winning stand-up show, BEING BLACK 'N CHICKEN & CHIPS is a heart-breaking and hilarious story about trying to grow up when everything is falling apart.
The story follows Mike Amon, a regular teenager who just wants to fit in. He wants to sit at the cool bench. He wants to be a star athlete. He wants his first kiss. He also wants his mum to survive. When she is suddenly diagnosed with advanced breast and brain cancer, Mike knows it's a long shot, but if he manages to achieve his dreams, maybe it'll give his mum enough strength to beat an incurable disease.
BEING BLACK 'N CHICKEN & CHIPS is based on Okine's own experiences as a teenager after losing his mother to cancer. When he cracked a joke shortly after her death on Good Friday ("It's all good, because in two days she's going to come back like Jesus"), no one laughed. In that moment, a young Okine realised, people were going to start treating him differently now.
Okine will adapt the screenplay. The project will be produced by Angie Fielder and Polly Staniford for Aquarius Films (Lion, Berlin Syndrome, The Other Guy) and executive produced by Jude Troy (The Other Guy, All This Mayhem) for Wooden Horse. BEING BLACK 'N CHICKEN & CHIPS is published by Hachette.
Angie Fielder and Polly Staniford of Aquarius Films said, "Matt's book is a moving and hilarious rite of passage story of a teenager grappling with big issues – like all of Matt's work it is honest, self-deprecating and very, very funny. We are delighted to be reuniting with Matt and Wooden Horse after our successful collaboration on two seasons of The Other Guy."
Said Jude Troy from Wooden, "This marks the third collaboration between us. It's been a winning combination to date, and I am thrilled to be working with the very talented team at Aquarius and Matt to bring his beautifully crafted book to life."
Said Matt Okine, "I'm so excited to be working alongside Aquarius Films and Wooden Horse to develop the film adaptation of my debut novel, BEING BLACK 'N CHICKEN & CHIPS. I tell unique and personal stories, and I always endeavour to work with people I trust and know will encourage my vision, seek to push boundaries, and support my (sometimes 'a-bit-out-there') jokes and ideas. As a team, we've proved – across two seasons of The Other Guy – that we can develop and create captivating, hilarious and international content, and I can't wait to take our next project together to the big screen."
Okine has scooped major accolades including an ARIA and the prestigious Director's Choice Award at the 2015 Melbourne International Comedy Festival for his live stand-up show, The Other Guy. Off the back of the show's success Okine teamed up with Aquarius, Wooden Horse and Australian SVOD platform Stan to produce a television adaptation of The Other Guy, which is now into its second season. As creator, writer and star of the show he earned an AACTA nomination for the Subscription TV Award for Best New Talent. Okine performs sell out national and international tours of his live shows year-round and has garnered much popularity on the festival circuit. He is known as one of Australia's favourite award-wining comedians.
Praise for BEING BLACK 'N CHICKEN & CHIPS
"This warm-hearted and funny novel should be read by anyone who remembers the strangeness of growing up, and navigating the emotions that come with it" – Ellen Cregan, Kill Your Darlings
"A coming-of-age tale filled with late 90's nostalgia, the book's emotional heft comes from Okine's tender recollections of his mother: indulging her trust in astrology, hearing her voice echo down the hallway as she bickered on the phone with relatives, holidaying with her to Tasmania." – Rob Moran, Sydney Morning Herald