Films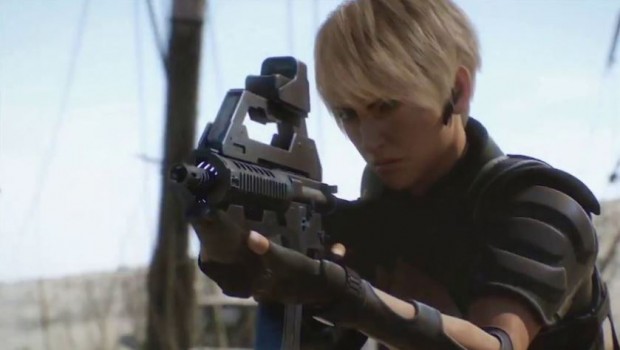 Published on July 9th, 2014 | by Admin
Appleseed Alpha | Brand New Clip & Trailer
Based on the popular comic books by SHIROW MASAMUNE (creator of Ghost in the Shell), comes Appleseed: Alpha, the next highly anticipated action-packed chapter in the award-winning Appleseed franchise. Featuring director SHINJI ARAMKI and music by leading electronic musician SKRILLEX, Appleseed: Alpha is available on Blu-Ray, DVD and Digital from July 31, 2014.
https://www.facebook.com/photo.php?v=762306643820818
It's the 22nd Century and society is populated by humans and artificial humans called 'bioroids'. The apocalyptic World War 3 has just devastated New York City and its people. Among the survivors are special forces soldier Deunan and her bioroid partner Briareos. Living in a desolate and destroyed city, Deunan and Briareos decide to take on the wilderness and embark on a dangerous adventure to find the legendary, lost city of Olympus, the only possible hope for future survival.
www.Facebook.com/AppleseedMovie