Hardware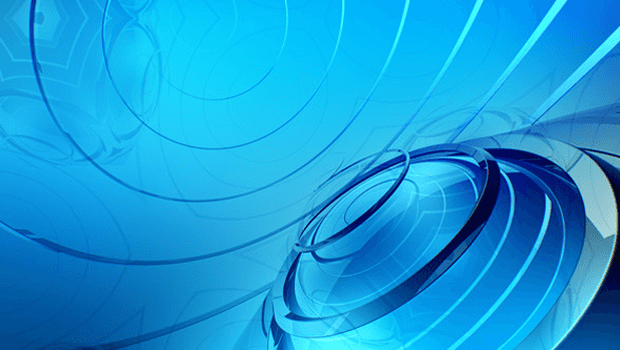 Published on September 13th, 2017 | by Admin
Apple TV 4K Brings Home the Magic of Cinema with 4K & HDR
CUPERTINO, California — 13 September 2017 — Apple® today introduced the new Apple TV® 4K designed to deliver a stunning cinematic experience at home. With support for both 4K and High Dynamic Range (HDR), Apple TV 4K features unbelievably sharp, crisp images, richer, more true-to-life colours, and far greater detail in both dark and bright scenes. With Apple TV 4K, viewers can enjoy a growing selection of 4K HDR movies on iTunes®. iTunes users will get automatic upgrades of HD titles in their existing iTunes library to 4K HDR versions when they become available. Apple TV 4K will also offer 4K HDR content from popular video services, including Netflix, coming soon.*
"Bring the magic of the cinema straight to your living room with the new Apple TV 4K," said Eddy Cue, Apple's senior vice president of Internet Software and Services. "Customers will love watching stunning 4K HDR movies from an impressive catalog on iTunes, while also getting automatic upgrades of 4K HDR movies already in their iTunes library and enjoying 4K content on services like Netflix, coming soon."
4K & HDR
Built on the groundbreaking A10X Fusion chip — the same chip that powers iPad Pro® — the new Apple TV 4K delivers a vivid 4K HDR experience.
– Support for both Dolby Vision and HDR10 ensures users can enjoy incredible-looking TV shows and movies on any HDR TV.
– Built-in high-performance 4K video scaler makes HD content look better than ever on a 4K TV.
– Always outputting to the highest resolution possible allows viewers to get the most out of their TV, whether it's an older HDTV or the latest 4K Dolby Vision OLED.
– Automatic detection of a 4K TV's capabilities optimises setup for the best quality picture.
Siri & the Apple TV App
Siri® and the Apple TV App are easy ways to find and play exactly what you want. The Apple TV App brings all your favourite shows and movies together, and Siri makes it possible to search and access content across Apple TV using just your voice.
– The Apple TV App supports a variety of services on Apple TV and iOS devices, with more being added all the time. Whether you're at home or on the go, it's easy to discover and watch TV shows and movies from multiple apps in one place.
– Siri is smart about 4K HDR, so it's unbelievably simple to find movies and TV shows in the highest picture quality across your apps (e.g., "Show me movies in 4K").
– Starting this month, the Apple TV App will be available in Australia and Canada, in addition to the US. And, by the end of the year, it will expand to France, Germany, Norway, Sweden and the UK.
Apple TV at Home
Apple TV is the perfect addition to any household, with great apps from the App Store® on Apple TV, as well as photos, videos, music and more. If you already own an iPhone® or iPad®, there's no better choice in the living room than Apple TV.
– Users can share recent photos and videos from iPhone and iPad, including the best Memories, with friends and family on the biggest screen, with iCloud® on Apple TV.
– It's also simple to send movies, TV shows, home videos and photos from iPhone or iPad instantly to the TV using AirPlay® from your iOS devices.
– With support for AirPlay 2, coming later this year, Apple TV can control multiple AirPlay 2-compatible speakers as well as your home theatre speakers to create the ultimate home music experience.
– Apple TV goes beyond entertainment to help deliver on Apple's vision of the smart home. Since Apple TV is always at home, it's perfectly suited to act as a home hub for all of your HomeKit™ accessories, enabling remote access as well as automated control (e.g., automatically turning on the lights at sunset).
Pricing & Availability
Apple TV 4K starts at RRP A$249 inc. GST for 32GB or RRP A$279 inc. GST for 64GB, joining Apple TV (4th generation) 32GB at RRP A$209 inc. GST, available from apple.com/au and Apple Stores, as well as through select Apple Authorised Resellers and carriers (prices may vary). Customers will be able to order both Apple TV 4K models beginning Friday 15 September, with availability beginning Friday 22 September. For more information, visit apple.com/au/tv.
* Subscription may be required to access some content. Not all content is available in 4K HDR. 4K resolution requires 4K capable TV. Playback quality will depend on hardware and Internet connection.
Apple revolutionised personal technology with the introduction of the Macintosh in 1984. Today, Apple leads the world in innovation with iPhone, iPad, Mac, Apple Watch and Apple TV. Apple's four software platforms — iOS, macOS, watchOS and tvOS — provide seamless experiences across all Apple devices and empower people with breakthrough services including the App Store, Apple Music, Apple Pay and iCloud. Apple's more than 100,000 employees are dedicated to making the best products on earth, and to leaving the world better than we found it.