Interviews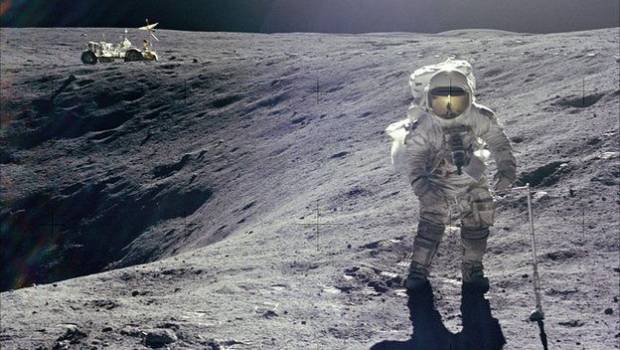 Published on January 2nd, 2018 | by Admin
APOLLO 16 ASTRONAUT AND MOONWALKER CHARLIE DUKE LIVE ON STAGE
Haviland Digital and Live on Stage Australia presents the Australian Premiere Screenings of the new film, Mission Control: The Unsung Heroes of Apollo.
Following the film there will be an exclusive Q&A with retired  Brigadier General USAF, legendary Apollo 16 Astronaut and Moonwalker, CHARLIE DUKE who stars in the film together with the filmmakers of Mission Control, Live on Stage.
Each show will be hosted by acclaimed Australian Astrophysicist, Professor Lisa Harvey-Smith.
This special event will include a special tribute to the late CAPTAIN GENE CERNAN, Apollo 17 Commander, who also stars in the movie and who toured Australia in 2016 to promote the award-winning  film  about his life, 'The Last Man on the Moon'.
TICKETS ARE NOW ON SALE for the five-city Australian tour in May 2018.
Melbourne – May 2. 2018, Astor Theatre
Canberra – May 5. 2018, Llewellyn Hall
Sydney – May 7. 2018, Event Cinemas George Street
Brisbane – May 10. 2018, Brisbane City Hall
Perth – May 13. 2018, Perth Concert Hall
All event tickets excluding Canberra show are on sale through Ticketmaster.com.au – Canberra May 5 show is on sale through Ticketek.com.au 
A strictly limited number of Charlie Duke MEET & GREET Packages are now available per event through Ticketmaster and Ticketek.
ABOUT – Mission Control: The Unsung Heroes of Apollo
At the heart of the Apollo space program was the team who worked   in Mission Control. Some came from a rural lifestyle unchanged since the 19th century. Others grew up in a blue-collar America of mines and smoke stacks.
They ranged from students straight out of college, to  soldiers hardened by military service. Yet, from such ordinary beginnings, an extraordinary team was born. They set out on what JFK called "the most hazardous, dangerous, and greatest adventure upon which mankind has ever embarked."
Through the team's testimony and the supporting voices of Apollo astronauts and modern NASA flight directors, the movie explores their journey from the faltering start of the program to the glories of the Moon landings, and the rescue of Apollo 13.
ABOUT – Charlie Duke
Appearing Live on Stage following the Film, Charlie Duke is a NASA astronaut who explored the moon during Apollo 16. He became the tenth and youngest man to step onto the lunar surface, just minutes after his crewmate John Young.
However, he is perhaps best known for his crucial role as CAPCOM — the spacecraft communicator – during the dramatic and dangerous landing of Apollo 11. It was he who passed crucial instructions to Neil Armstrong and Buzz Aldrin as they encountered computer problems during their descent. And when Apollo 11 ran long on its  landing  barely reaching the lunar surface before using all of their fuel, it was Duke who deadpanned, "Tranquility, we copy you on the ground. You got a bunch of guys about to turn blue. We're breathing again. Thanks a lot!"