Games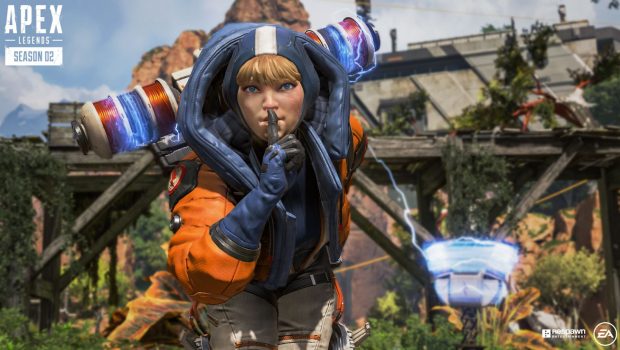 Published on January 28th, 2020 | by Alex Novus
Apex Legends Season 4 – Stories from the Outlands – Up Close and Personal
Today, Respawn Entertainment continues to expand the deep narrative of Apex Legends with a new Stories from the Outlands that sheds light on the backstory of a new Legend about to enter the arena at World's Edge. Today's new Stories from the Outlands – Up Close and Personal will stun the world with an unexpected turn that impacts what players can expect in the upcoming season, Season 4 – Assimilation.
Fans have known about Jimmie "Forge" McCormick, the former Hyper Fighting Champion turned Apex Legend, but a mysterious assassin has him, and his sponsor Hammond Robotics, in his sights. Get a look at Forge and a glimpse of a new evil foe in the new Stories from the Outlands – Up Close and Personal trailer on YouTube.
Apex Legends Season 4 – Assimilation – is arriving on February 4, ushering in the next major seasonal content expansion as part of the one-year anniversary celebration. Players can look forward to an array of new content including a new Legend, changes to World's Edge, the Sentinel, a new a bolt-action sniper rifle and much more including loyalty rewards and a brand new Battle Pass. In addition, Respawn recently announced Ranked Series 3 in a new blog post which will include new six-week splits, a new Master Tier (featuring the top 500 players by platform) and more.
For more information, follow Apex Legends on Twitter or visit www.playapex.com.