Games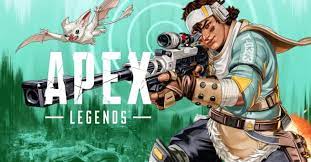 Published on July 29th, 2022 | by Adrian Gunning
Apex Legends: Hunted – Sharpshooting New Legend's Quest for Survival
Today, EA and Respawn released the latest Apex Legends: Hunted trailer, giving players an opportunity to set their sights on the newest sharpshooting Legend, Vantage.
After being forced to learn everything the hard way, Vantage is ready to hit the Apex Games with her best shot when Apex Legends: Hunted launches worldwide on August 9. As the ultimate survivalist, Vantage is unfathomably good with a scoped weapon and can see a threat coming down from her sniper scope thousands of meters away.
Watch Vantage fight for her mother's freedom and lead her team to victory in the all-new Apex Legends: Hunted trailer on YouTube (ready for embedding) here: https://www.youtube.com/watch?v=iRG2dibcxvk
More details for Apex Legends: Hunted will be announced soon ahead of the update's official launch on August 9 for PlayStation 4, PlayStation 5, Xbox One, Xbox Series X|S, Nintendo Switch, and PC via Origin and Steam.