Games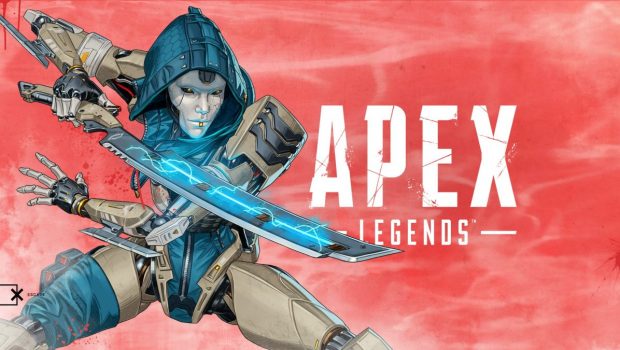 Published on October 26th, 2021 | by Adrian Gunning
Apex Legends: Escape Gameplay Trailer
On November 2, Apex Legends: Escape takes competitors deep in the Oceans of Gaia, to a land with rich history and wildlife – the terrific and terrifying new map Storm Point. In Apex Legends: Escape, new Legend Ash also rises from the ashes, along with the introduction of a new weapon and more.
Today, EA and Respawn Entertainment have released a gameplay trailer that drops players into all of Apex Legends: Escape's new content  – viewable now via YouTube here.
Below is a breakdown of just some of what players can expect when Apex Legends: Escape launches:
New Map Storm Point: Storm Point looks enticing, but the pristine beaches and crystal waters are just the eye of the hurricane. Teeming with wild Prowlers and a new kind of enemy swarm, venomous spiders, the gathering storms only add to the tension in the air. Legends have arrived and will find new ways to travel across the map's diverse POIs which include island clusters, jungle compounds and a base embedded within a giant mountain marking the highest location in any Apex Legends map to date.
New Legend Ash: A simulacrum made from the woman who once was Dr. Ashleigh Reid, Ash detects death wherever she goes, spearing enemies with electric snares that lock them in place, tearing through space to take more lives. It would be easy to think that there was nothing human left within that cold steel.
CAR SMG: A flexible weapon, the C.A.R. SMG is capable of firing both Light and Heavy ammo. The Combat Advanced Round submachine gun is fully automatic and delivers a fair amount of recoil – as some players might remember from the gun's storied past.
Apex Legends: Escape also features a new Battle Pass offering limited skins and rewards that Legends can unlock by completing challenges and leveling up — along with a new Ranked Season kicking off when Escape launches on November 2 for the PlayStation 4, PlayStation 5, Xbox One, Xbox Series X|S, Nintendo Switch, and PC via Origin and Steam.