Hardware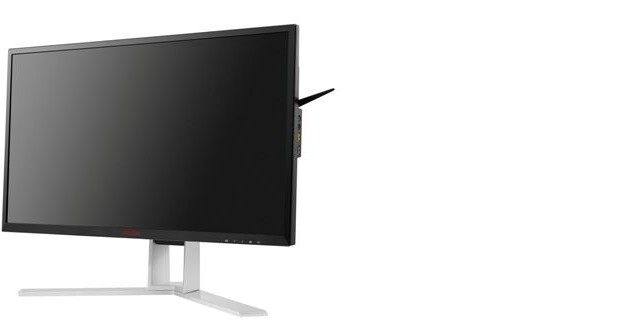 Published on April 6th, 2016 | by admin
AOC officially unveils "AGON" gaming brand
Sydney Australia, 6 April 2016 – AOC, a global-leader in display technology, has officially launched its new gaming brand: "AGON". All future AOC premium gaming product releases will be under the AGON name. AGON will also encompass AOC's future gaming-related activities and social media voice. Some of AOC's existing gaming displays will be rebranded under AGON.
The name AGON represents AOC's commitment to the PC gaming segment and the spirit of competitive gaming. AGON is an ancient Greek word (ἀγών), which refers to "a struggle or contest". The name is also intended to be an acrostic that represents AOC's vision for AGON.
• AOC to lead the way in gaming monitor development
• Gaming enhanced by the latest technology
• Outstanding performance for a competitive edge
• New standard of gaming for users to enjoy
The AGON design vision
On the product end, AGON displays will put the competitive gamer's vision at heart with a focus on high performance and convenient design. The mission is to bring beginner and professional gamers alike closer to their champion aspirations. AGON will also have its own social media presence, and create a platform for AOC and fellow gamers to interact, connect, and share gaming-related content.
AGON displays, some of which will be in QHD or 4K resolution, will be packed with the latest in high-performance gaming technology. Features include Adaptive-Sync or G-Sync for smooth visuals and 144Hz refresh rates for faster hardware performance. Unique gaming optimisation features such as the AOC Game Mode will allow users to choose between different modes (e.g. FPS, RTS, etc.). Users will also be able to conveniently shift through these game modes from the comfort of their seat via an AOC-developed remote control. Other optimisation options include Shadow Control, DialPoint, Low Input Lag and more.
AOC Ergo Enhance: Play comfortably, Zero hassle
1. Headset hanger to save time and space
2. An easily-gripped handle for convenient portability
3. Height adjustment for optimal line of sight
4. Adjust the monitor's angle to accommodate playing position
AGON displays will be designed with user comfort in mind. AOC Flicker Free and Low Blue Light will be included for added eye protection. The displays will also have a new, custom-designed AOC Ergo Enhance setup. The setup includes a brand new height and angle-adjustable stand, a built-in headset hanger, and more. The adjustable stand gives gamers the freedom to play at their preferred angles and positions, and even track precise angles and measurements for future use. The convenient and durable built-in headset hanger allows gamers to hang their headsets behind the display for easy access and extra storage space. A sleek, slim design contributes to a spacious and clean desk area providing an attractive and recognisable aesthetic.
AOC Game Mode Remote Control
Cycle between game modes with ease from a comfortable distance
AOC's commitment to gaming
AOC has always focused on product development, but has also played an active role in the growing eSports industry through strategic partnerships with teams and event organisers.
Product availability
The existing gaming display models G2460PG, G2460PF and G2770PF will be rebranded under AGON and are currently available in Australia and New Zealand.
AGON AG271QG and AG271QX are expected to be available in Australia and New Zealand through AOC partners in June, 2016.
About AGON:
AOC Gaming pays tribute to the spirit of contest and competition with AOC AGON Gaming Monitors. AGON displays are designed with the pros for pro-level play. Whether you're an eSports professional or an aspiring home gamer, AGON's performance-driven specifications and convenient features will eliminate any obstacle encountered on the path to glory.
About AOC:
It began with a single cathode-ray tube and a single vision: to bring everyone access to the age of technology through quality visual displays. Starting in Taiwan, AOC first sold CRT monitors locally and quickly expanded globally. Today, AOC monitors, TVs and All-In-One PCs are sold in over 107 countries globally, delivering high quality visual technology to users worldwide.
AOC is a global brand in providing the best display technology. With over 49 years of experience in serving consumers and understanding their needs, AOC has become a market leader in electronic displays. By listening to the heart of consumers, AOC designs products that address rising technological trends, and creates monitors that fit different purposes for different consumers. AOC was an early adopter of environmental technologies, like mercury-free LED display panels, and achieving Energy Star recognition for low power consumption. This year, AOC designed new monitors with Adaptive-Sync technology specifically for gamers, and took innovative steps to create curved monitors for an even more immersive user experience.
To reflect AOC's relentless pursuit of ever-improving visual quality for users, and to emphasize AOC's commitment to its vision, AOC has created the slogan: 'Vision at Heart'. At AOC, we've kept the hearts of our users in our vision, and we've kept their vision in our hearts.