Games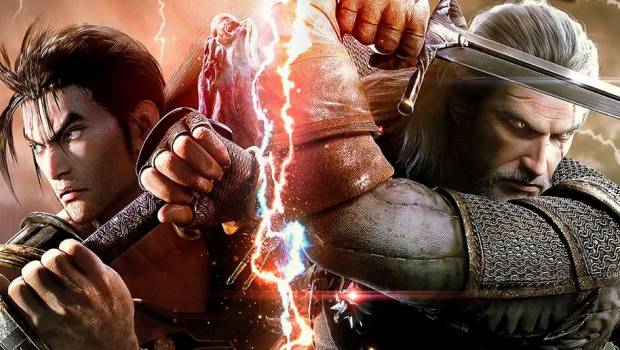 Published on April 30th, 2018 | by Admin
ANZ's Biggest Open Esports Event BAM Turns 10 with World Champions, Soul Calibur VI debut
It's the marquee esports and gaming event in Victoria and an international destination. Australia's largest open entry esports event and fighting game major – Battle Arena Melbourne (BAM) brings together players across the nation for fun and competition on May 18-20 at Melbourne Convention Centre.
Today CouchWarriors launches the Event Trailer and Community Trailer, while announcing some major attractions including first hands on of upcoming blockbuster Soul Calibur VI and some world champion attendees.
A part of the global esports circuits TEKKEN WORLD TOUR as a Master Event and CAPCOM PRO TOUR as a Ranking Event, and the largest Smash Bros event in the Southern Hemisphere, BAM brings attention from global communities.
See reigning EVO Champions Tokido (Street Fighter V), JDCR (Tekken 7) and Armada (Super Smash Bros Melee), and thats the tip of the iceberg.
It is also the must-attend destination for national competition across a range of titles each with their loyal players and spectators. An Internationally recognised esports tournament, BAM10 is set to attract approx 2,000 attendees and spectators in venue, while delivering over 1 million video views across all streaming channels.
Not only is it a major tournament, but a growing games convention and cultural event. BAM10 will feature the first Australian hands on for SOUL CALIBUR VI!  Make sure you apply for a Media Pass to attend and preview the game.
More suprises are in store alongside the amazing tournaments for the BAM 10th Anniversary! Players can register now at www.smash.gg/bam10
Soul Calibur VI First Australian Hands on
BAM10 will feature the first opportunity in Australia to get hands on with the upcoming Soul Calibur VI, with 14 playable stations open to both competitors and spectator pass holders. Media Welcome.
https://www.couchwarriors.org/soul-calibur-vi-at-bam10/
EVO World Champions: Current EVO World champions Tokido (Japan), JDCR (Korea) and Armada (Sweden) in three major titles attending #BAM10.
https://www.couchwarriors.org/bam10-evo-world-champions/
Tekken World Tour: Meet The Pros: As a Master Event in the Tekken World Tour with a Prize Pool bonus of $5,000 USD and global points on the line, some of the most decorated players in the world will converge on Melbourne.
https://www.couchwarriors.org/twt-tekken-pros/
BAM10 Cosplay: As part of the gaming convention side of BAM including Artist Alley and Indiecade, the Cosplay competition offers its own Trophy and prizes for best dressed fighting game character
https://www.couchwarriors.org/bam10-cosplay/
Event Info
CouchWarriors presents: BAM10 – Battle Arena Melbourne 10
Location: Melbourne Convention and Exhibition Centre
Date: May 18-20, 2018.
Website: www.couchwarriors.org/bam10
BAM10 Trailer playlist: Click here to watch
Registration: www.smash.gg/bam10