PC Games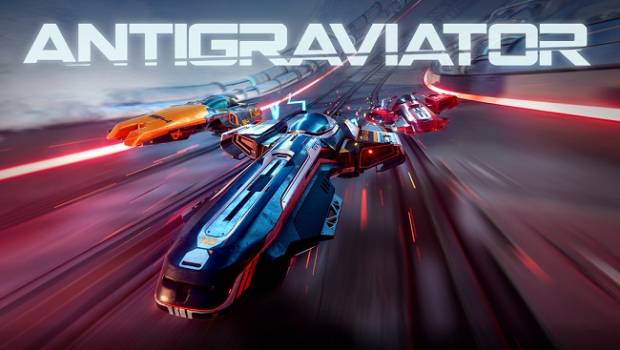 Published on July 1st, 2018 | by Paul Sturt
Antigraviator Review
Summary: Antigraviator is a Wipeout clone that unfortunately falls short in most areas
3
Crazy racing that had promise
For those among us who don't own a Sony console, there's finally a legitimate Wipeout inspired, racing game fix. By 'Wipeout,' I'm referring to Sony Liverpool's well regarded, zero gravity racer series spanning two decades, every PS console and now ten titles.
The biggest problem with Antigraviator, however, is that it does everything Wipeout does…only worse.
For those unfamiliar with Wipeout, the premise is fairly simple: it's a futuristic racer. Select from oodles of different racer ship types…via different manufacturers…all upgradeable via points obtained from wins. Each manufacturer emphasizes a unique aspect – some handle better, others faster, while alternatives are more durable. Custom paint jobs are stalwart of the series, one featuring beautiful ships, courses and light effects.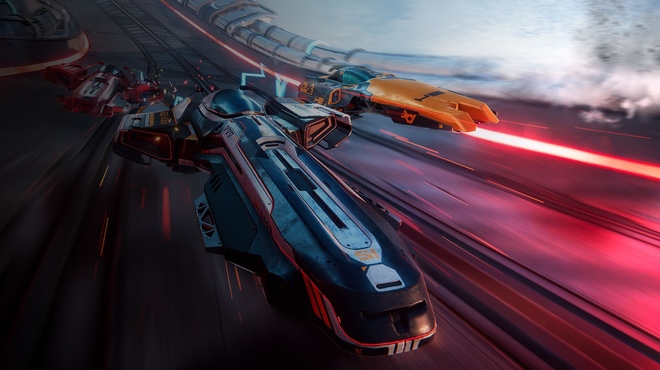 Being zero gravity means insane speeds are the norm, made even more chaotic by obtainable weaponry, alternative track paths, and lightning fast speed boosts. All the while a sense of impending doom from premature race ending stemming from excess damage. Wipeout AI is likewise not for the faint of racing heart. They are vicious, and capitalize on virtually every mistake. There's no rubber band effect needed as the CPU are ravenous. Of course, one can also go online for more social, often forgiving racing.
This detailed explanation of Wipeout is necessary to explain how Antigraviator unfortunately falls short in an array of areas. Its greatest strength are its graphics, ones almost on par with Wipeout on the PS4. The game is beautiful, and resembles an AAA title in presentation. The techno music soundtrack also stands out as well above average.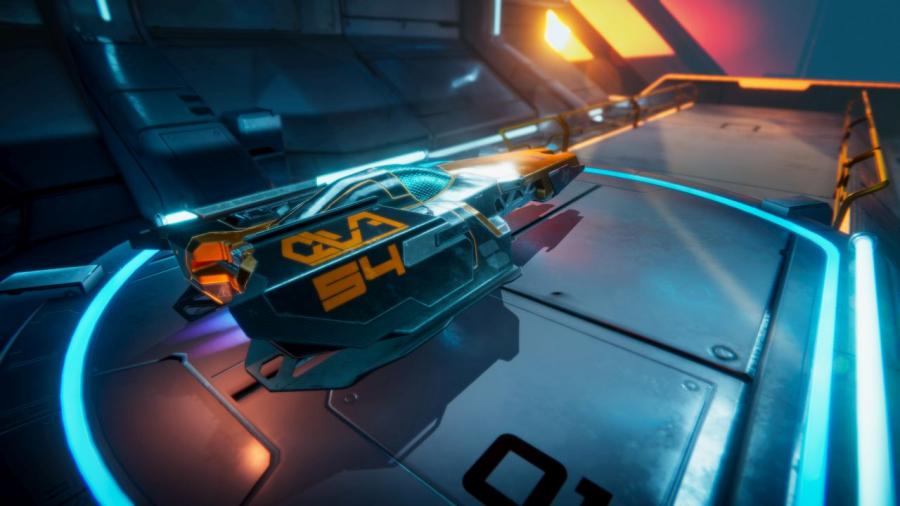 Level designs, however, can be confounding and illogical. It is not uncommon to feel as if you're continuously fighting peculiar track layout decisions. This is severely hampered by the absence of a proper heads up display, a confounding decision for a racing game. There's also no course layout graphic, true speed indicators, amount of turbo available, damage accrued, nothing. I requested more info from the developers on this – hopeful it would be addressed in a future patch .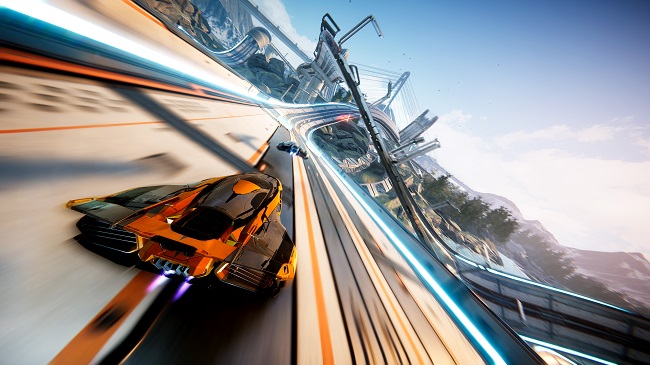 Moreover, the decision to replace weapons with a trap system is a poor one. It is unclear how and when to activate traps, what they're actually doing, and to whom. While on-screen markers indicate where traps should exist, I'm left with a big question mark as to their purpose. Even when I do seemingly execute one, the AI just roars past them unscathed. This same AI makes the Wipeout group look like pansies. Even running a near perfect race leaves me well in the back of the pack.
On the positive end, Antigraviator importantly controls quite well, a weird hybrid between tighter Wipeout turn controls with the side-to-side looseness of say, F-Zero. The introductory tutorial also stands as a nice foray into the game's control scheme. This – combined with its solid graphics reeks of a title bursting with untapped potential. Adding a proper HUD, some sprucing of track layout (additional markers perhaps), and adjusted AI should combined to a more playable title.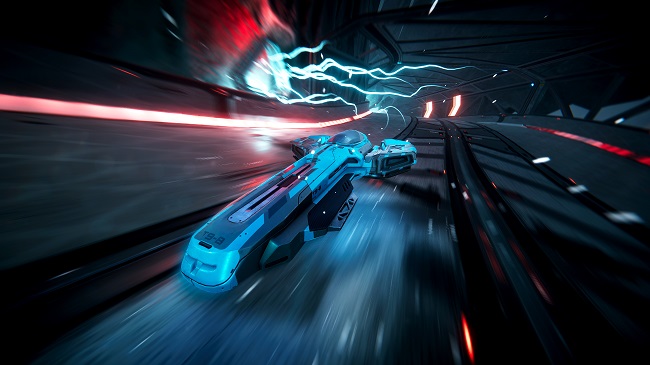 All in all – and as a fan of zero gravity racers – I sadly did not have all that much fun playing Antigraviator in its current state. In reading the discord server provided by Iceberg Interactive, it's clear these guys love their title. Still, I'm hard pressed to recommend it at its current price of $25 USD.
Game Details
Title: Antigraviator
Primary Format: PC (Steam)
Genre: Racing
Developer: Cybernetic Walrus
Publisher: Iceberg Interactive