Blu-ray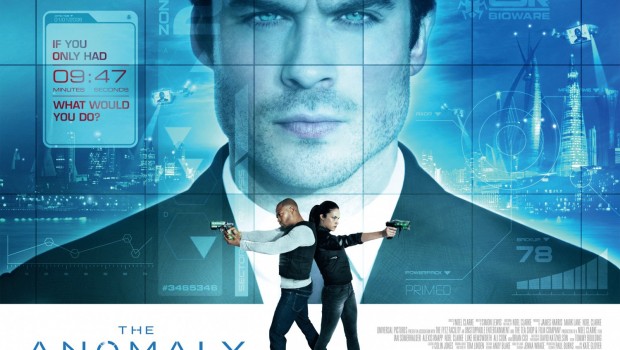 Published on November 11th, 2014 | by admin
The Anomaly – Blu-ray, DVD & Digital ­ December 4, 2014
Universal Sony Pictures Home Entertainment is releasing The Anomaly – available to own on Blu-ray™, DVD & Digital from December 4, 2014.
Directed by Noel Clarke (Star Trek Into Darkness) and starring Hollywood heartthrob Ian Somerhalder (The Vampire Diaries), The Anomaly is an action packed sci-fi set in the near future about one man's fight to save the human race. Featuring an all-star cast including Alexis Knapp (Pitch Perfect, Project X), Australia's Luke Hemsworth (Neighbours) and the Emmy Award® winning Brian Cox (The Bourne Supremacy).
Ryan Reeve (Clarke) is a former soldier suffering from post-traumatic stress disorder when he is suddenly taken captive by unknown assaliants. Confused and disorientated, he wakes up in the back of a van with no recollection of how he got there, finding himself trapped and being accused of kidnapping a child.
Ryan desparately tries to put the pieces together to figure out what has happened to him, but nine minutes and 47 seconds later he loses consciousness again. Desparate for answers, Ryan discovers he's suffering from a mysterious anomaly causing blackouts every 10 minutes, rendering him unconscious and in a new location and situation.
Under these impossible circumstances, Ryan must uncover the startling mystery behind his condition and soon finds himself in the middle of a deadly mind-control experiment overseen by the sinister Harkin Langham (Somerhalder) and his father Professor Langham (Cox). Will Ryan stop the Langhams in time or will the human race as we know it be changed forever?
A unique sci-fi thriller that explores the controversial idea of mind-control.