Games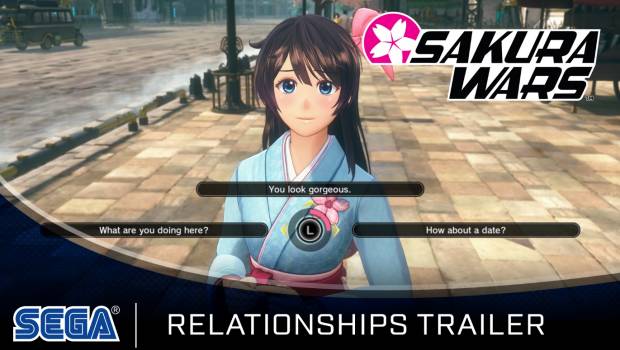 Published on March 13th, 2020 | by Adrian Gunning
ANNOUNCING NEW PRE-ORDER BONUSES FOR SAKURA WARS LAUNCH EDITION
Relationships require nurturing and careful choices. The LIPS system will help you make the best decisions to build romance and friendships with the captivating characters of Sakura Wars. Take a look at our latest Relationships Trailer while you await the game's release on 28th April for PlayStation 4!
New Content for Launch Edition
We have a big update for the physical Launch Edition: you will now also receive the Theater Costume Add-on Bundle, while supplies last! This set includes new costumes for Kamiyama, Sakura, Hatsuho, Azami, Anastasia and Claris based on costumes from the Flower Division's various stage productions
Sakura Wars features:
Dramatic Character Interactions – Engage with a colourful cast through the dynamic LIPS dialogue system where what you say and how you say it has a profound impact on relationships off and on the battlefield.
Exciting Combat Payoffs – Your bonds with team members flow into the high-energy combat finale of each episode, featuring action-packed fights with giant steam-powered mecha.
Brilliant Anime Production – Gorgeous animated sequences, a lush soundtrack and characters designed by anime and JRPG luminaries will transport you into a vibrant 1940s steampunk Tokyo.
Sakura Wars takes centre stage on the PlayStation 4 on 28th April 2020! For more information, please visit https://fivestargames.com.au/product/sakura-wars/