Events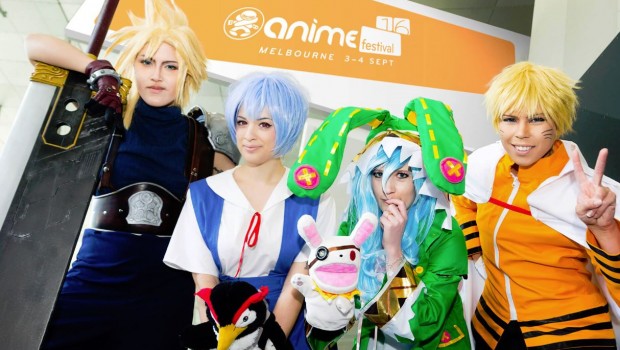 Published on March 22nd, 2016 | by admin
Announcing Madman Anime Festival 2016 – a celebration of anime & Japanese culture in Melbourne, Sept 2016
Announcing Madman Anime Festival 2016
Two day celebration of anime and Japanese culture at Melbourne Convention and Exhibition Centre, presented by Madman Entertainment and AnimeLab
Tuesday 22 March, 2016 – Madman Anime Festival, in its inaugural year, will be held on September 3rd and 4th, 2016 at the Melbourne Convention and Exhibition Centre. The event is a celebration of anime and Japanese culture, brought to you by Australia's biggest name in anime, Madman Entertainment, together with Australia's #1 anime streaming service AnimeLab.
With exciting international guests and exhibitors, cosplay, live stage performances, pop-up shops, gaming, screenings, and exclusive
anime events, Madman Anime Festival will have something for all fans!
"Madman was founded because we loved anime and wanted to share it with audiences in Australia. Our twentieth birthday is this year (hip-hip hooray!) and we could think of no better way of celebrating it than creating an amazing event to bring Australian fans even closer to the genre we all love. We are working hard with Madman's many partners and contacts to make this event truly an exceptional one!", says Tim Anderson, Co-Founder & Managing Director of Madman Entertainment.
Confirmed guests
Confirmed special guests so far include Yuko Miyamura (Asuka Langley in Neon Genesis Evangelion) and Tiffany Grant (Nojiko in One Piece, Martel in Fullmetal Alchemist: Brotherhood). Many more notable names in Japanese anime and pop culture are to be announced as Madman Anime Festival 2016 approaches.
Click to register your interest in attending Madman Anime Festival
Yuko Miyamura is very excited to meet her fans at the Melbourne Anime Festival and is looking forward to enjoying the festival, greeting and performing for everyone!
Games, exhibitions and more!
Bandai Namco Entertainment will also be attending the Madman Anime Festival with the latest new release and forthcoming titles from Square Enix, Bandai Namco Entertainment, and NIS America, with more details and announcements to be revealed soon!
For the first time ever in Australia, Madman Anime Festival will showcase the Tokyo Ghoul Art Exhibition – featuring original storyboards, sketches, character settings and more straight from the production studio. Check out episode of Tokyo Ghoul and more great anime on Animelab here.
A celebration of cosplay
Madman Anime Festival will also host the Victorian preliminary round of the Madman National Cosplay Championship. Now in its 8th year, the Madman National Cosplay Championship is Australia's premiere cosplay contest. The winner of the Victorian preliminary round will go on to the final event at Supanova Expo Brisbane in November.