Games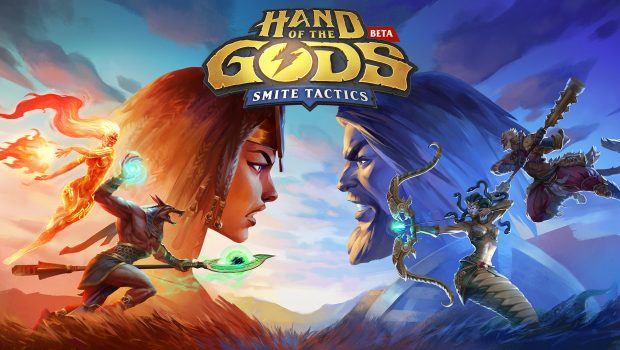 Published on May 17th, 2017 | by admin
ANNOUNCING HAND OF THE GODS: SMITE TACTICS
Today Hi-Rez Studios are announcing the official name change of SMITE Tactics to Hand of the Gods: SMITE Tactics. SMITE Tactics was always meant to be a working title for the new strategy game set in the SMITE universe, and this name change is one of many steps being taken to bring the game closer to a finished product with its own identity.
The past 4 months of closed beta have seen lots of content and overall polish added to Hand of the Gods. The Roman and Chinese pantheons were added, each bringing their own strengths and weaknesses to the game. The core gameplay has evolved with player controlled summoning stones, which now serve as the final objective of each match. These major updates, coupled with dozens of brand new minion, god, and item cards add more variety and strategic play styles to each battle for players to experiment with.
Hand of the Gods is the first Unreal Engine 4 game from Hi-Rez Studios, and the art in the game continues to be refined as Closed Beta continues.