Games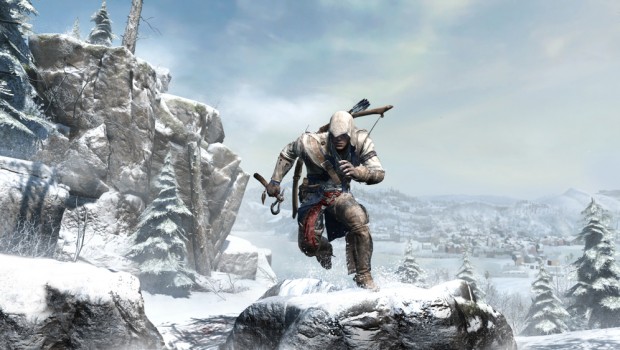 Published on September 9th, 2014 | by Admin
ANNOUNCEMENT: UBISOFT® ANNOUNCES ASSASSIN'S CREED® 'BIRTH OF A NEW WORLD – THE AMERICAN SAGA' COLLECTION
UBISOFT® ANNOUNCES ASSASSIN'S CREED® 'BIRTH OF A NEW WORLD – THE AMERICAN SAGA' COLLECTION  
Sydney, Australia — September 9, 2014 — Today, Ubisoft® announced the release of Assassin's Creed® Birth of a New World – The American Saga available for the Xbox 360® video game and entertainment system from Microsoft, PlayStation®3 computer entertainment system and Windows PC versions of the game, from October 2nd, 2014.
Assassin's Creed Birth of a New World – The American Saga is an exclusive compilation of the three Assassin's Creed games that witnessed the birth of modern America, and includes:
Assassin's Creed® III:  Challenge the Templar's supremacy as Connor throughout the American Revolution.
Assassin's Creed® Liberation HD: Combat the Spanish forces in Louisiana as deadly Assassin Aveline de Grandpré.
Assassin's Creed® IV Black Flag: Explore the Caribbean seas and join the fight against the Templars as Edward Kenway, during the Golden Age of Piracy.
For more information on Assassin's Creed, please visit: assassinscreed.com, twitter.com/assassinscreed and facebook.com/assassinscreed.