Games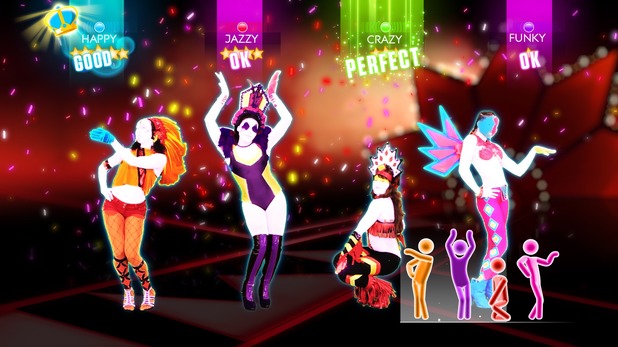 Published on October 23rd, 2014 | by admin
ANNOUNCEMENT: JUST DANCE® 2015 LAUNCHES WORLDWIDE
Songs from Katy Perry, Ariana Grande, 5 Seconds of Summer, Iggy Azalea, Calvin Harris, Maroon 5 and more, make this the Strongest Tracklist to Date for this Top Dance Game 
Sydney, Australia – October 23, 2014 – Today, Ubisoft® announced Just Dance® 2015, the sixth game in the best-selling Just Dance® franchise, is out now in Australia and New Zealand for all motion-control gaming platforms, including Nintendo's Wii U™ system, Xbox One, the all-in-one games and entertainment system from Microsoft, and PlayStation®4 computer entertainment system.
Just Dance 2015 not only features over 40 tracks, but fans will also be able to download the track "Break Free" by Ariana Grande ft. Zedd for free from today. For the first time since the original Just Dance game, players will dance to Australian artists with the smash hits "She's So Perfect" by 5 Seconds of Summer and "Black Widow" by Iggy Azalea ft. Rita Ora featured on the tracklist.
"Over the past six years, Just Dance has become the best-selling music game franchise of all time with over 50 million units sold to date," said Geoffroy Sardin, Senior Vice President of Sales and Marketing at Ubisoft, EMEA. "This year with Just Dance 2015 we're featuring more top Billboard artists than ever before and we've worked to develop new game features that bring the community – our fans – into the game in innovative and interactive ways."
New to Just Dance 2015 is the Dance VIP feature which focuses on giving fans more access to their favourite artists and entertainers. In Dance VIP, fans can dance along to in-game footage of the VIP and compare scores with them. Players can dance along with select tracklist artists, dance personalities and choreographers.
For the latest information on Just Dance 2015 please visit justdancegame.com. Follow us at Twitter.com/JustDanceGame and on Instagram.com/JustDanceANZ and use hashtag #JustDance2015.