Hardware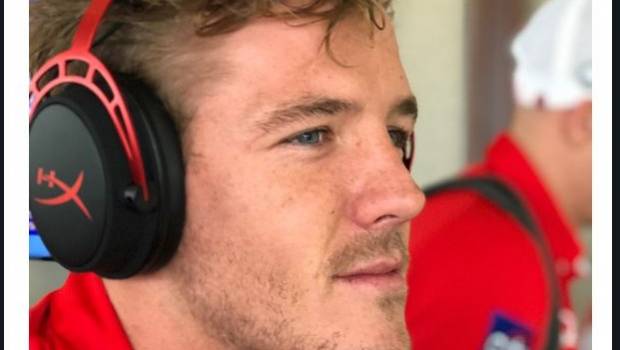 Published on March 26th, 2018 | by admin
Announcement | HyperX Partner with Sydney Swans!
Sydney, Australia – March. 26, 2018 – HyperX®, the gaming division of Kingston Technology, today announced the official headset sponsorship of the Sydney Swans, the first professional AFL team to partner with HyperX in Australia. During the 2018 season, Sydney Swans will wear HyperX headsets on match day in the coach's box and player's bench, and HyperX will closely work with the Swans organisation to create co-branded stories and activities, spreading the fun-loving HyperX spirit from Sydney Cricket Ground to football fans across Australia.
HyperX also announced the sponsorship with SCG's Esports High Performance Centre. Newly established in November 2017, the Esports High Performance Centre is also the home base of HyperX sponsored LG Dire Wolves. It is equipped with sport science such as eye tracking technology and performance analysis, along with full HyperX peripherals including headsets, keyboards, and mice to improve local esports talents' skills and help them become globally competitive. With the sponsorship of Dire Wolves, Sydney Swans, and EHPC, HyperX has become the first gaming brand to bond with esports, traditional sports and training facilities in Australia.
Sydney Swans Head of Strategy and Commercial Grant Rose, said it's an opportunity to work with two organisations leading the way in technology. "We're excited to partner with HyperX to integrate their products into our programs," Rose said. "This is one of the first major partnerships to sit across both traditional sport and esports, and it gives us the opportunity to work more closely with the Esports High Performance Centre across commercial and training practices. There are certainly similarities in the work we both put in behind the scenes to deliver on our respective programs – and access to technology plays a large part in that."
"We're excited to be the first gaming accessories company to partner with an AFL team. Traditional sports like AFL have a long history and solid support from enthusiastic fans, and as esports is catching up quickly, we do see the trend of both sports converging and growing together." said Susan Yang, Marketing Director, APAC Region, HyperX. "With the cutting edge technology and top performance peripherals, the alliance of HyperX and EHPC will help local talent elevate their performance to the next level. The HyperX tagline is 'We're All Gamers', and we look forward to spreading the fun of games to fans across fields. Whether you are a gamer or a professional athlete, you are part of the HyperX family."