Games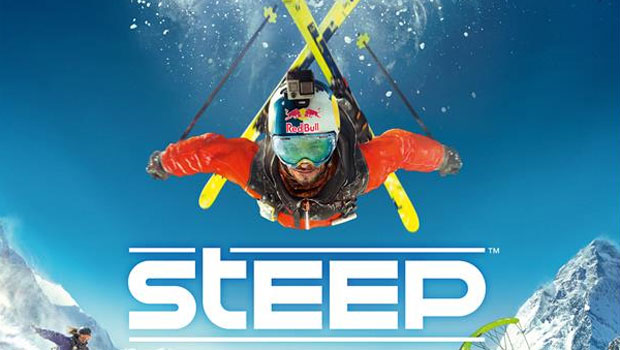 Published on March 9th, 2017 | by Admin
ANNOUNCEMENT: EXPLORE THE ALPS AND ALASKA IN STEEP™ VIDEO GAME FOR FREE THIS WEEKEND
Sydney, Australia — March 9, 2017 — Today, Ubisoft® announced that the first free weekend for the winner of the 20th D.I.C.E. Awards Sports Game of the Year, Steep, will be available this weekend beginning March 10 on Xbox One, and March 11 on PlayStation®4 computer entertainment system and Windows PC. Players who dream of pulling off insane ski and snowboard tricks in the extreme peaks of Mount Denali and the Matterhorn, paragliding over the icefields of Mont Blanc or wingsuiting through the Alaska massive glaciers can participate in the free weekend by visiting steepgame.com/freeweekend and choosing their platform.
Players can access the games on each platform during the following times:
Xbox One – March 10, 7:00 PM AEDT until March 13, 7:00 PM AEDT
PS4 – March 11, 5:00 AM AEDT until March 14, 5:00 AM AEDT
Uplay PC – March 11, 5:00 AM AEDT until March 14, 5:00 AM AEDT
Players who choose to purchase the game online during this free weekend can do so at a discount, and without losing their progress. Starting March 10 there will be a 50% discount on Steep's Standard Edition and a 40% discount for Steep's Gold Edition on XBL until March 21, and a 50% discount on Steep's Standard Edition and a 44% discount for Steep's Gold Edition on PSN until March 15. On Ubisoft's Store, there is a 40% discount for Steep's Standard and Gold Edition until March 15**
Steep's most recent update added the wild, extreme peaks of Alaska's Mount Denali, including 21 new challenges, 2 branded challenges and one Mountain Story. In Steep's Alaska, players can conquer new terrain including spinelines, extreme crests, massive glaciers, new urban features and miles of untouched nature. In two additional invitational challenges players raise their reputation by pushing their limits on the slopes and outdoing themselves on the leaderboards. Steep fans can continue to customize their lines and replays by donning new Alaska items and costumes.
The latest Steep title update lets players focus on the fun with enhancements made to features, including the tricks system and g-force impacts. Additionally, new camera angles and the ability to capture replay videos without the HUD gives players even more freedom to show off their best stunts with the editor mode.
For more information about Steep, please visit steepgame.com, follow us on facebook.com/steepgame or twitter.com/Steep_Game.