Games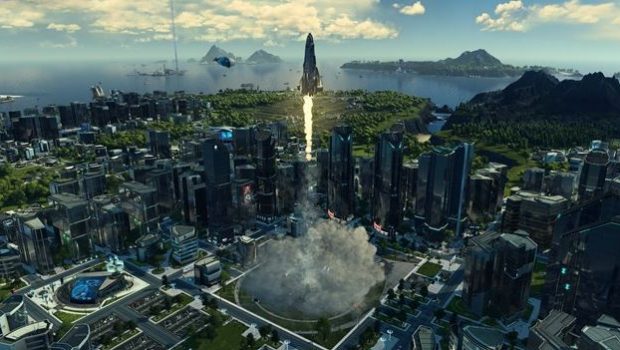 Published on October 29th, 2016 | by admin
ANNO 2205™: ULTIMATE EDITION NOW AVAILABLE
SYDNEY, AUSTRALIA – October 28, 2016 – Ubisoft® has announced that the acclaimed Anno gameplay is now available in an Ultimate Edition taking a giant leap forward and becoming even more sophisticated when the player's economical grasp reaches beyond the stars.
Launched in November 2015 and developed by Blue Byte, a Ubisoft studio, Anno 2205™ has been updated regularly with lots of new content which enhanced the game to become the biggest game of the franchise so far. The Ultimate Edition contains the complete Anno 2205 experience with the main game, the premium DLCs "Tundra", "Orbit" and "Frontiers" and the free updates "Wildwater Bay", Veteran's Pack" and "Big Five Pack".
Players can now play in multiple territories like the Moon, the Arctic, the Tundra and the Temperate Earth, each with its own challenges and scenarios. From expanding their corporation on giant areas of more than 400 km² in Anno's biggest session ("Wildwater Bay") to discovering the long forgotten "Vanha Plains" sector or conquering space by building, expanding and managing their own modular space station, players will be able to enjoy the most complete Anno experience. Thanks to Frontiers, the game's last DLC, fans will also enjoy three new sectors with special quests and challenges.
The Anno 2205: Ultimate Edition is now available on Uplay and other digital platforms.
For the latest information on Anno 2205, please visit: http://annogame.com