Games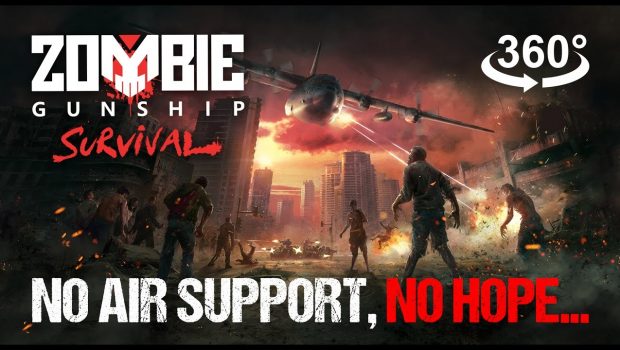 Published on May 11th, 2017 | by admin
Annihilate The Undead From May 25th – Global Release Date For Zombie Gunship Survival Confirmed
In just two weeks, the #1 top-grossing Zombie Gunship mobile shooter franchise returns, with Zombie Gunship Survival launching worldwide on iOS and Android devices.
In Zombie Gunship Survival, players take the gunner seat aboard a heavily-armed AC-130 aircraft and wage war against zombies. As a survivor of a full-scale zombie apocalypse, players gun down the undead from the skies and protect their ground troops during risky scavenging missions. After securing valuable resources needed for survival, players can upgrade their devastating weaponry and build a remote airfield, which acts both as a shelter for survivors as well as a base for players' operations.
As this 360-degree video transmission shows, without timely air support provided by an AC-130 and its gunner, chances of survival are slim for troops on the ground.
Further information-
The newest installment in the Zombie Gunship franchise, which received IGN's Editors' Choice Award in 2011, Zombie Gunship Survival features a user interface that follows first-person shooter (FPS) console game traditions like Call of Duty and Battlefield. Unlike many mobile games, players are fully involved in the action and are therefore in direct control of its outcome. Also, by unlocking new weapons and troops, the way players can approach specific battle