Films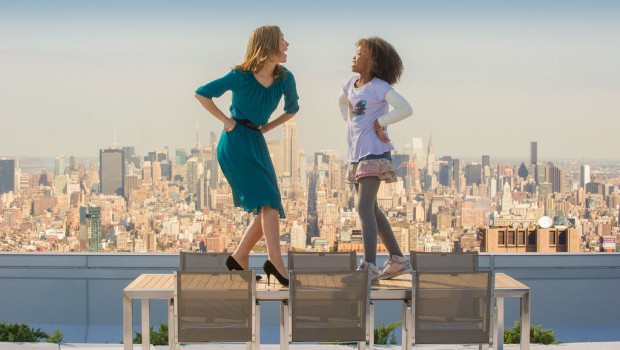 Published on December 19th, 2014 | by Nicki Newton-Plater
Annie – Film Review
Reviewed by Nicki Newton-Plater on  December 17th, 2014
Roadshow Films presents a film by Will Gluck
Produced by Jay Brown, Celia D. Costas, Alicia Emmrich, Will Gluck, James Lassiter, Jada Pinkett Smith, Caleb Pinkett, Tyron Smith, Will Smith, Jeffrey Wtzel and Jay Z
Written by Harold Gray (comic "Little Orphan Annie" by), Thomas Meehan (stage play book), Will Gluck and Aline Brosh McKenna (screenplay)
Starring: Quvenzhane Wallis, Jamie Foxx, Rose Byrne, Cameron Diaz, Bobby Cannavale
Music by Greg Kurstin
Cinematography: Michael Grady
Edited by Tia Nolan
Running Time: 118 minutes
Rating: PG
Release Date: December 18th, 2014
Bringing the beloved family musical Annie into 2014 is one of the few remakes of the year that actually makes sense. Although it is a film strictly for musical fans, Annie embraces it's new time period with an adapted story and screenplay that takes advantage of it's shift in time period and still pays tribute to the original stage play and 1982 film. Although the music feels rather dated as a result of staying true to the original and in pure Annie fashion is as cheesy as can be, there is a wit and joy to the film that makes it entertaining and enjoyable for those who can handle breaking into song at the drop of a hat.
A child of the foster care system, Annie Bennett (Quvenzhane Wallis) lives in the care of the bitter and cynical Colleen Hannigan (Cameron Diaz), but never gives up hope that the parents who abandoned her when she was much younger will someday return for her. Her hard knock life experiences a major change in fortune when she is rescued by high flying businessman William Stacks (Jamie Foxx), who is in the middle of a campaign to become mayor of New York. In a whirlwind turn of events, Stacks is advised by his campaign manager Guy (Bobby Cannavale) to have Annie move in with him to give him a boost in the polls and it is then that Annie's life starts to turn into the fairytale of which she always dreamed.
Will Gluck's take on the traditional story about an orphan girl with flaming red curly hair is not as much a remake as it is an adaptation. While the basis between the original Annie and the 2014 film is technically the same, the screenplays are rather different due in large part to bringing Annie to the present day rather than revisiting her in the 1930's orphanage. The new screenplay is a reimagining of the traditional Annie and as a result does something which so many remakes/adaptations fail to do and that is to justify it's existence by bringing something new to the tale. At the same time, it also pays tribute to the past versions by featuring another Annie in Annie Bennett's classroom with bright red hair and naming Stack's opponent in the mayor election Harold Gray, the name of the man who wrote the original comic strip 'Little Orphan Annie".
Gluck's film is in the minority of adaptations that does do this and even though the screenplay isn't particularly strong, it is still entertaining, particularly for younger audiences who will appreciate it's cheesy nature and tendency for over-exaggeration. Adults that come to expect this from the film will enjoy it more than those who are not fans of musicals that feature bursting into song midsentence, yet the film must be commended as it also makes fun of itself for doing this. The dialogue spoken by the characters at times is also extremely witty with some very clever one liners and some of the scenarios they find themselves in hilarious, such as Stacks and the mashed potato incident.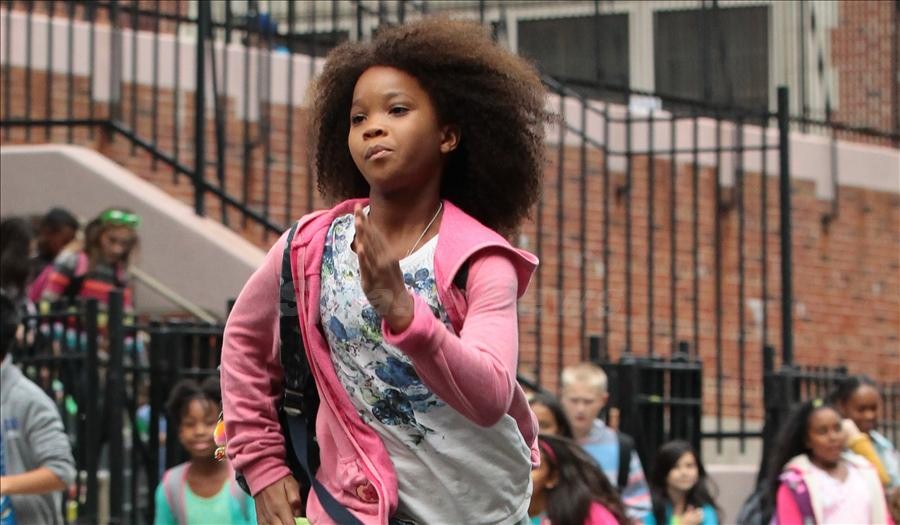 One of the reasons Annie has remained so beloved over the years is because of the catchy and memorable songs. The new film reprises many of the songs in the original songbook including "Tomorrow", "Maybe", "It's A Hard Knock Life" and "Little Girls". Yet, unlike the screenplay, these songs feel rather dated in a modern film. Again, Gluck has tried hard to make sure his film pays respect to the original and this is sure to be one of the ways he has done this, but the mentioned songs would have benefited from a remastering to have a better fit in the film. There is the inclusion of original pieces of music, including the now Golden Globe nominated "Opportunity" performed by Wallis and written by Sia, which is a truly lovely song.
Quvenzhane Wallis does wonderfully as Annie Bennett. She is completely endearing, wonderfully charismatic and has the rare ability to appear so natural in the cheesiest of situations. Wallis also has a particularly beautiful singing voice. There is a great amount of on screen chemistry between her and Jamie Foxx that provides the film with warmth and emotion. Foxx does rather well and is likable and comical, but has moments where his character of Stacks starts to blend into his real life persona whether intended or not.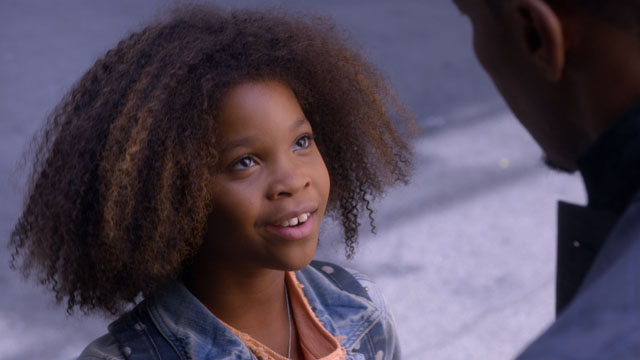 Rose Byrne is lovely and like Wallis and Foxx, completely likable and has great chemistry with Wallis. Cameron Diaz would have benefit greatly if she had toned her character of Colleen Hannigan down a few notches as she is so over the top that she becomes more forced than comical. However, she must be commended for taking the risk as she hasn't taken part and sung in a film musical until now and as over the top as her character may be, Diaz does look like she is having fun in the film. The attraction one has to Annie will vary depending on their appreciation of musicals. However, it is a family film that will delight younger viewers and is a film that will make the conversion to DVD with success.
Summary: Bringing the beloved family musical Annie into 2014 is one of the few remakes of the year that actually makes sense.