Games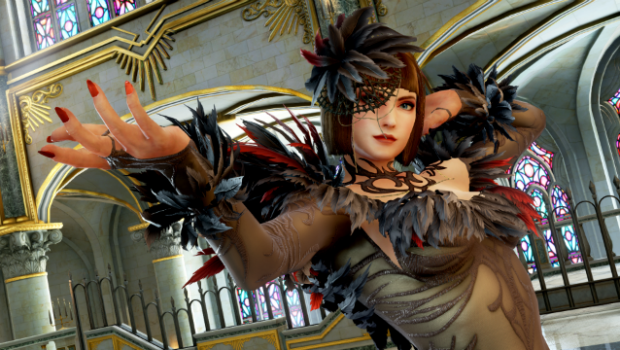 Published on September 6th, 2018 | by Admin
ANNA AND LEI JOIN THE FRAY AS PART OF TEKKEN 7 SEASON PASS 2
BANDAI NAMCO Entertainment Europe is pleased to confirm that the first part of the Season Pass 2 will be released today (September 6th, 2018) for PlayStation®4, Xbox One and PC via STEAM® and other distributors – featuring Lei and Anna as playable characters, as well as new costumes, hairstyles and accessories.
Click here to watch the Anna trailer: https://www.youtube.com/watch?v=JbZtCgMi41c  
Click here to watch the Lei Trailer: https://www.youtube.com/watch?v=cd0Gmgk09Xk
A dejected Lei Wulong took a break from the police force after his failure to arrest Jin Kazama. It was during this time off that he also became a fan of TV star Lucky Chloe (an employee of the G Corporation). His hope to one day meets his idol, as well as an interest in finding out more about the shady G Corporation, led him to seek out its leader, Kazuya Mishima.
After the events of the King of Iron Fist Tournament, Anna's heart grew tired of endless fighting. Following her retirement, she met and fell in love with an elite soldier from the G Corporation. But, on the day of their wedding, tragedy occurred. Whilst getting ready for the big day, the sound of gun shots filled the main hall. Anna rushed to the noise, arriving to find her fiancé dead and sister fleeing the scene. Anna, fueled by rage, decided to return to the fight once more.
Anna and Lei are available as part of the Season Pass 2 or as standalone characters in DLC4 and DLC5. Future additional content will include four new playable characters, including Negan, the sadistic villain from The Walking Dead.
Starting September 4th, players are also able to download Version 2.0 of the game, a patch designed to improve the overall fighting experience and each character's moves.
To learn more about Version 2.0, visit: https://en.bandainamcoent.eu/tekken/news/tekken-7-patch-note-20
In TEKKEN 7, all fights are personal! Prepare to enter the ring as TEKKEN 7 is available for the PlayStation®4, Xbox One, and STEAM® for PC. To find out more about TEKKEN 7, please head over to the official website: https://en.bandainamcoent.eu/tekken/tekken-7.