Interviews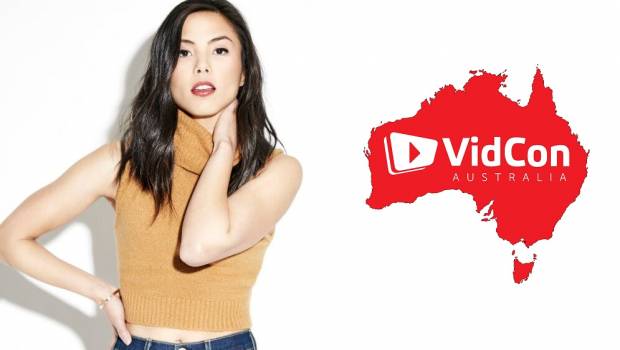 Published on March 15th, 2018 | by admin
Anna Akana Interview (VidCon Australia 2018)
We catch up with Anna Akana, an American filmmaker, actress, comedian and YouTube sensation who will be visiting Australia later this year for Melbourne's VidCon!

What are you most looking forward to at VidCon Australia?
I'm excited to pet a koala.
How did you become a content creator?
I was introduced to the platform by my younger brother. I was doing standup at the time and saw YouTube as a way to show comedy to people in their own time.
What sets you apart from your 'friendly' rivals?
Everyone has something unique to offer the world, so I don't really think of anyone as a rival. What makes me different is that my content comes from a place of self-improvement and betterment. I always ask myself what can someone take away from what I'm offering.
What advice would you give to people wanting to become a content creator?
Find your voice.
How did you get so many followers?
7 years of hard work.
Most rewarding moment in your career?
Making Youth & Consequences! My dream project.
Worst thing about being online?
The addiction to validation.
Best thing?
When you realize you've made a difference in someone's life.
Lastly, what else will you be doing in Melbourne besides VidCon?
Definitely finding all the koalas to pet that I can, trying to see friends I have there, and exploring the city.
To buy tickets for VidCon Australia or to find out more, please visit vidconaustralia.com