Hardware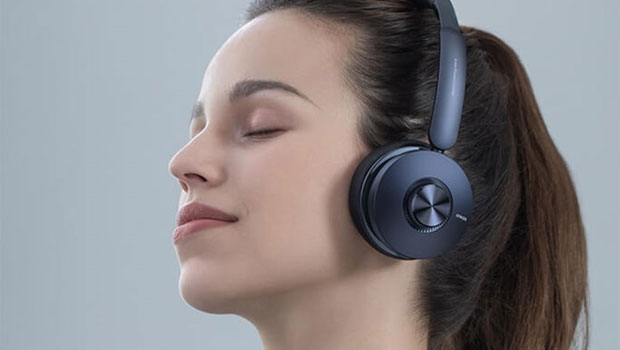 Published on December 1st, 2022 | by James Wright
Anker PowerConf H700 Headset Review
Summary: The Anker PowerConf H700 Headset is a great device for your office or home office to "mute" those background audio distractions
The PowerConf H700 Headset is perfect for those who want an immersive audio experience at work (or home) without the auditory distractions thanks to its noise cancelling technology. This technology reduces the audio distractions around you and its microphones focus on your voice so the person or people on the other end don't get distracted either.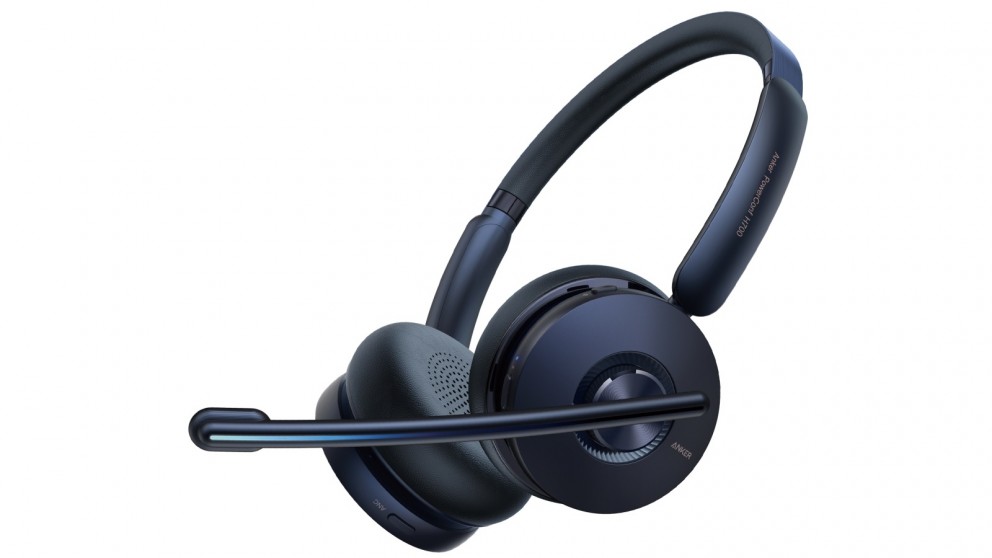 This is achieved by two elements according to Anker. The first part of the equation is their VoiceShield IP that uses deep-learning technology which removes ambient noise but its algorithms change to suit your environment. The other element is active noise cancellation (ANC) which dulls the sound distractions around you to help keep you focused.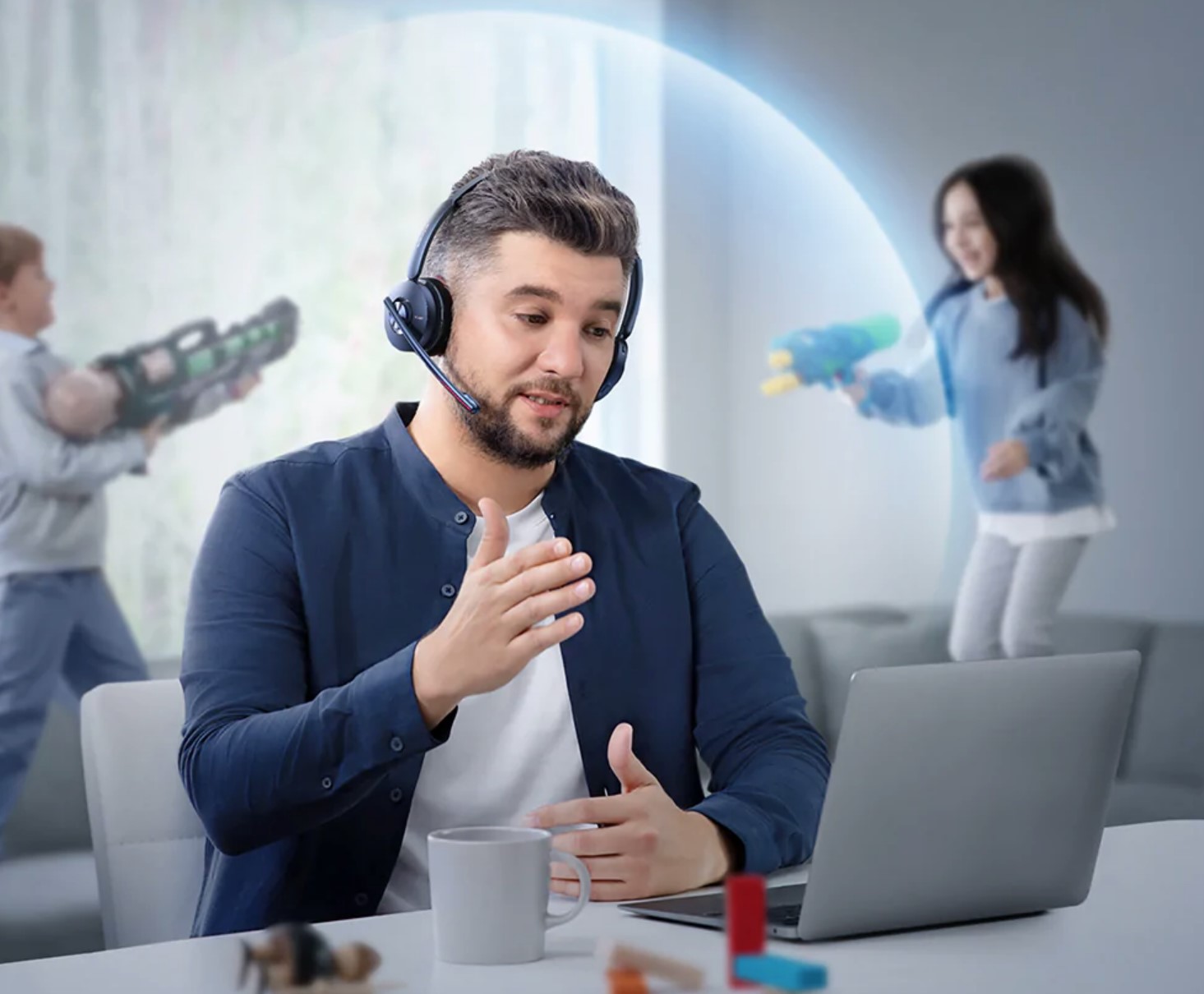 Further, the headset is quite lightweight at just 182.2 grams and very comfortable to wear.
Box Contents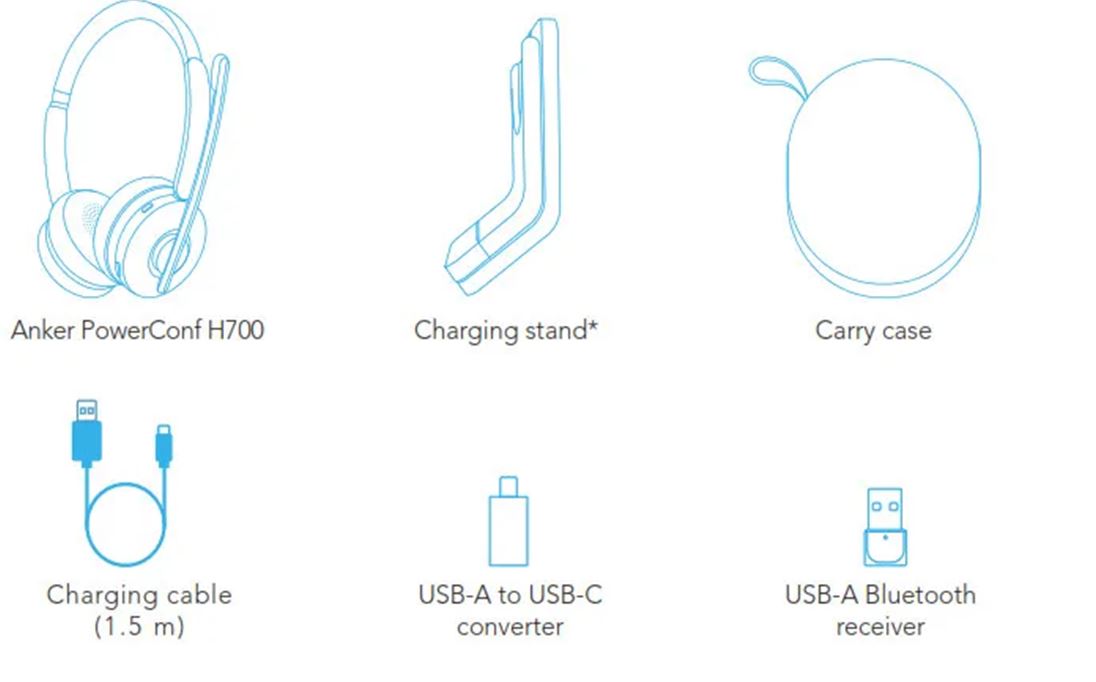 *Only available for the version with the charging stand.
Connecting to your PC is done through Bluetooth 5.0 (up to 10 metres of wireless and the device is called "Anker PowerConf H700" on your smart device), USB Bluetooth Dongle or via USB with the latter allowing you to charge the headset. To maximise the headset and its feature, you need to install the AnkerWork Computer Software/App (which is easy to use) that gives you access to tools such as the equalizer or firmware upgrade. Additionally you can connect 2 devices simultaneously (Multipoint Connectivity) like your PC and smartphone which easily allows you switch between devices.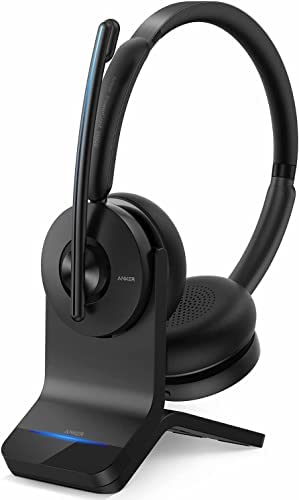 For wireless battery, the Anker PowerConf H700 Headset boasts 24-hours of talk-time and charging is done via USB-C that with a 5 minute charge, gives you 3-hours of talk time. With the 24-hours of battery, this is achieved with ANC disabled, however it offers 21 hours with it enabled. If you're just listening to music and with ANC disabled, the headset will last up to 35 hours. To fully charge the headset, it takes 1 hour and 40 minutes. There are also battery indicators on the headset that will flash blue while charging or turn blue when fully charged. A red LED means you are on a call which is great for colleagues or your family not to bother you when you're busy.
To quickly mute the microphone, this is achieved via three easy ways. You can move the microphone side of the earcup away from you, raise the boom mic or just push the mute button on the earcup with the latter my preferred method. For audio, the quality on the headset is quite decent for something so small and its 40mm drivers produce a good range of levels and more importantly, clarity of voices.
Minute takers will also be pleased that Ankor offer a service that allows you to have your meeting minutes transcribed in writing. When you buy the headset, you get 1000 minutes over a 2-month period, so if you wan more, you will need to sign-up for the service.
Controls on the headset include power on/off, a rotating button for volume, including the ability of changing tracks (both forward and backward) is by either a triple tap or a double tap on the rotating button. One tap will answer a call, another will hang up and two taps won't answer. There is also a button that allows you to swap between ANC, normal and transparency.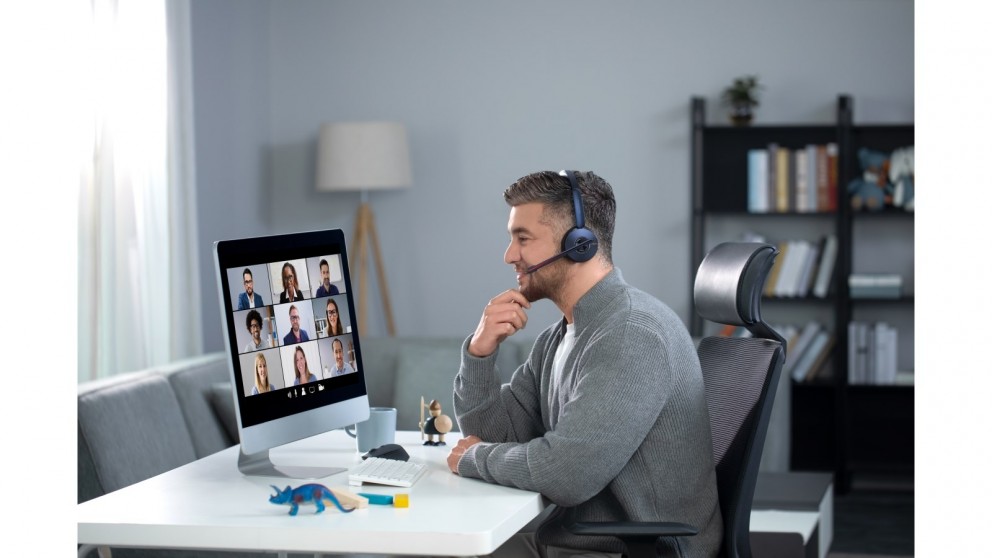 Final thoughts?
If you're looking to upgrade your headset capabilities in the office or home office and want an audio bubble around you, then look no further as the Anker PowerConf H700 Headset definitely delivers with its ANC, high quality microphones and excellent battery for wireless connectivity, not to mention all-round audio quality for the listener and those on the other end.
Recommended!
Specifications
Input: 5V 75A
Rated output power: 5 mW
Battery capacity: 500 mAh
Charging time: < 2 hours
Talk time: Up to 24 hours (ANC off)
Playtime (varies by volume level and content): Up to 35 hours (ANC off)
Driver size: 40 mm
Frequency response: 10 Hz – 20 kHz
Impedance: 16Ω
Bluetooth version: 5.0
Bluetooth range: 30 m / 100 ft