Events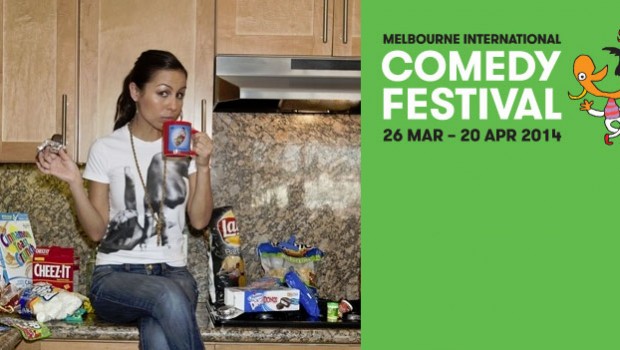 Published on March 17th, 2014 | by Admin
Anjelah Johnson Interview (2014 Melbourne Comedy Festival)
Welcome to Impulse Gamer Anjelah Johnson … your one stop shop for online entertainment!
Okay… how do you make the leap from Cheerleader to Comedian?
Well it's kind of easy transitioning into telling jokes when you cheer for the Oakland Raiders! (I hope you get that reference! Haha!) 
What's the funniest thing that has happened to you while touring?
I can't think of a funny thing that has happened to me on the road but me and my team are always making each other laugh.
Have you ever had a mental blank during one of your routines and how do you move on?
Yes! haha I've been thrown off by a heckler or a random shouter in the audience and then I forget what I was talking about so I usually ask the audience "What was I just talking about?" and 9 times out of 10 they remember and remind me. It's that 10th time where no one remembers and I just have to move on to the next joke. haha!
What are you most looking forward to at the 2014 Melbourne Comedy Festival this year? 
I've never been to Australia so I'm looking forward to sight seeing and learning how to do the accent. Right now I just sound British when I try to be Australian.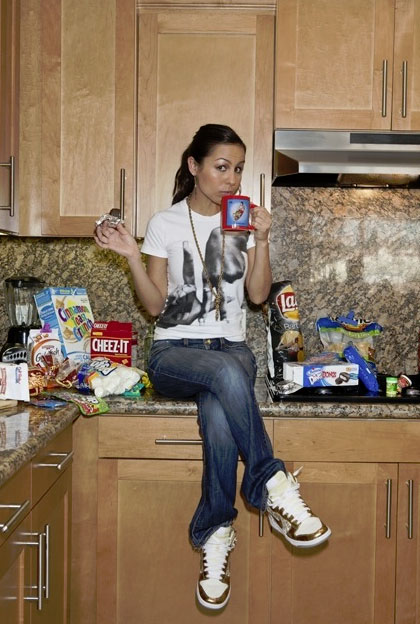 Tell us a little about your show?
My Comedy is very observational. In my show I like to relate and connect with my audience. I like to tell stories about my family, my husband and every day occurrences that most people can relate to.
Do you have any jokes about Australians? 
I will by the time I get home. ha!
What do you think about hecklers? 
They suck. Everybody wants to be a comedian at a comedy show. I guess I can take it as a compliment… I have made my job look so easy that this dude in the audience thinks he can do it to. haha!
Besides comedy, what else will you be doing in Melbourne? 
Eating! I hear there is good food. Hopefully making lots of friends to take me around town.
Tell us one thing that the world doesn't know about you? 
I brush my teeth at least 4 times a day. I hate having bad breath or even just a bad taste in my mouth.
Lastly who inspires you as a comedian? 
The comics who open for me. I admire their hustle and drive. They constantly write and try to improve and be better. Mal Hall, Nate Bargatze, Sheng Wang, Paul Varghese, Kabir Singh, Sammy Obeid, Geoff Keith, Aaron Aryanpur, TC Cope, Rahn Hortman and many more!
Thanks for your time Anjelah Johnson and have a fantastic time in Melbourne!
To see Anjelah at the 2014 Melbourne Comedy Festival, please visit – http://www.comedyfestival.com.au/2014/season/shows/anjelah-johnson