Interviews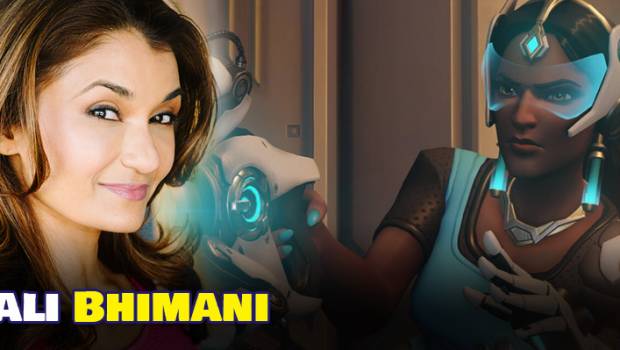 Published on March 29th, 2018 | by Admin
Anjali Bhimani Interview (Supanova 2018) … Symmetra is back in Oz!
Welcome to Impulse Gamer Anjali, so what are you most looking forward in Melbourne?

I've purposely not done a lot of research in Melbourne because I want to get a feel for the city as I love visiting places with no ideas or expectations. As a result, I always end up having a fantastic time. However I'm most excited about meeting the people and seeing what they love about Melbourne because inevitably when people come up to my table, they'll tell me the best things to see and do.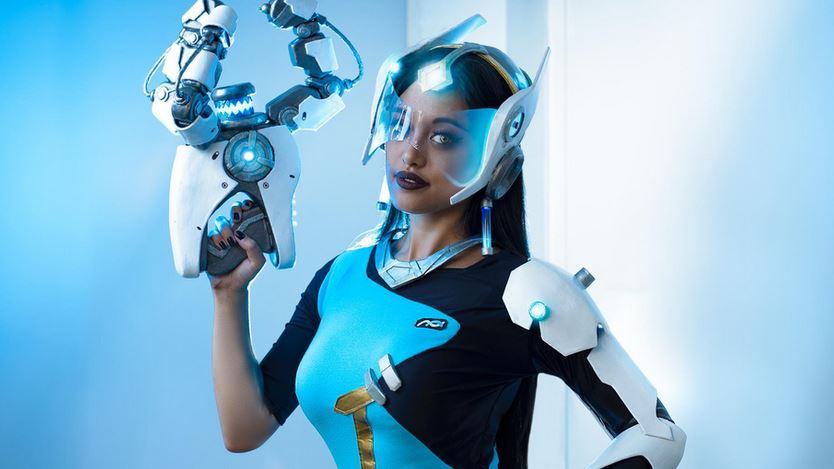 Symmetra Cosplay by Luna Crow
Do you get many cosplayers coming up to you at conventions as Symmetra?
Absolutely and quite a few other Overwatch characters. So yeah, I see a lot of Symmetras, Sombras, Junkrats, Roadhogs, D.Vas and there's something for everyone. However I think Symmetra is one of the trickier characters to cosplay and I know it can be a little daunting for people. Some even create versions that don't even exist which I think is really fun. We definitely get our fair share of Overwatch characters, that's for sure.
How did you become involved in Overwatch?
I wish it was a sexier story but I actually got the audition through my agent and I was fortunate enough to be cast as the role.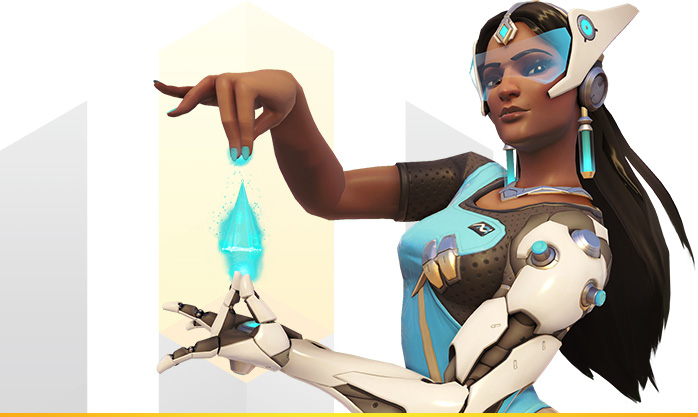 Can you tell us what you like about Symmetra?
I love that she has taken a set of circumstances that she was plagued with and she had obstacles that has caused her to have a certain amount of strife in her life. I love that she has taken all of those challenges and turned them into a reason to do better, learn more and be stronger. I think it's less about what happens to us in our lives and more about what we do with that which defines us.
So a defining moment can be a tragedy that you then use as a reason to work harder. I really like that about her which is both inspirational and aspirational. I also love how elegant she is because I'm really silly and whacky in my day to life, whereas she is smooth and elegant and doesn't break under pressure which is something I'm not in my day to day life.
Can you walk us through the voice acting process?
Typically for games, we go in for a session where they give us our lines. For Overwatch in particular, you will be there with the director which is Andrea Toyias, including the head writer Michael Chu who may also be present or one the line depending on where we are. We will go through each line and maybe do three takes for each line and then they discuss if that's what  needed or they might give us a direction to help perfect that line.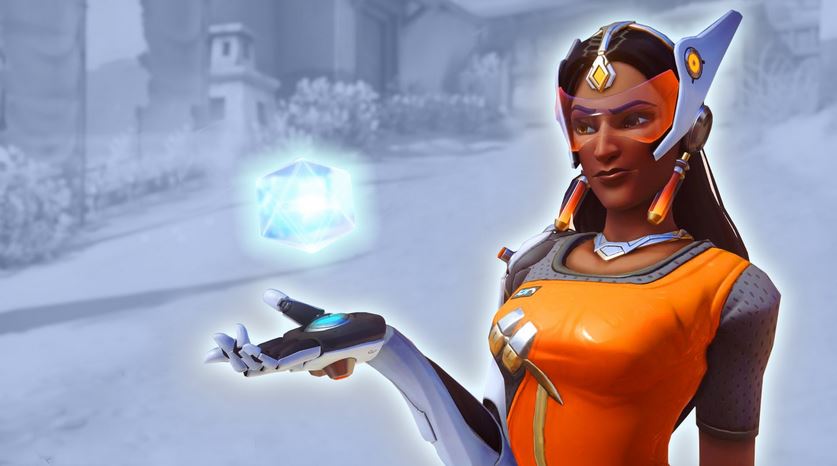 What are your favourite lines for Symmetra?
Oh god… when people ask me this question, it's so hard! So many of Symmetra's lines are so shady and she says a lot of not nice things. So when she says it in her smooth and elegant voice, I feel like you can't quite tell if she has said something mean to you and you're like oh yeah, that sounded really nice but it was actually mean. However I love…
Why do you struggle
… and in fact, I feel like I can say that to myself in my day to day life a lot more often, even though she is usually saying it when she is taking someone down. I should say it to myself while I'm stressing out about traffic. I also love…
I will correct my mistakes
… because she is so determined and doesn't care if she screws it up and just moves forward and…
I don't think so
… which is something people can use in their day to day lives and we're like that don't fly with mama. But there are so many and every time that I go to a convention, people will remind me of lines that I've completely forgotten about because a lot of the times, you'll record lines in a session but you don't necessary know what ones have made it into the game yet until we hear them or until someone from the community repeats that line.
For example, the setting up the car wash line, I had no idea that it actually made it into the game until someone else told me and I got really excited about it because I love that line as well. It's also proof that she does a sense of humour if anyone believes it or not <laugh>.
Your career has taken you across many different mediums, what was it like being in Broadway?
It was amazing as you would imagine and I was very lucky because the first show that I went to Broadway with was a show called Metamorphosis and I had done it in its original form in Chicago from the very beginning. It was with a bunch of my friends and many of us went to school together and then college in Chicago, so we all moved up with it and I didn't feel like I auditioned and suddenly we were on Broadway because there was a progression to it.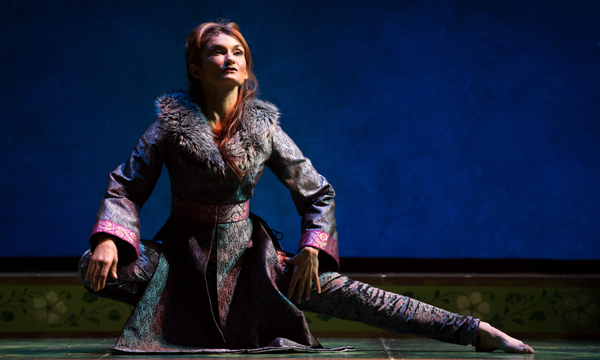 So by the time we got to Broadway, it was like I can't believe I'm on Broadway with all my buddies and it was a beautiful show that we done together. However that first time on Broadway was just absolutely magical because it was unusual in that way. The second time I was on Broadway was in a show called Bombay Dreams and that was exciting because it was the opposite of Metamorphosis. It was a huge spectacular, dancing, singing and lots of crazy big stuff in this flashy production that was loads of fun.
You are also the creator of I am Fun Size on YouTube, can you tell us a little about this series?
Originally I thought I might do this as a blog but then I decided to do it in video form which is basically about fun sizing your life. I lot of people worldwide think of fun size as something that is small and I have been referred to that before as I am petite size woman but the way I see it, is that everyone is built for fun. So we don't always feel that way and recognise the fact that we are built to live amazing lives and we are allowed to have an amazing life.
I basically have people write in with questions and I don't give professional or medical advice but I share my own experiences and interview other actors or people I'm working with to share their experiences in ways that might be helpful to other people by expanding their lives a little bit. Sometimes I think it's easier to get the opinion of a stranger on how to handle something then some of the closest people in our lives and this community has been so amazing to me by being creative and generous. I'm also expanding it to incorporate other ideas and I'm looking forward to some of the new episodes and I'm sure I will record some while I'm in Australia.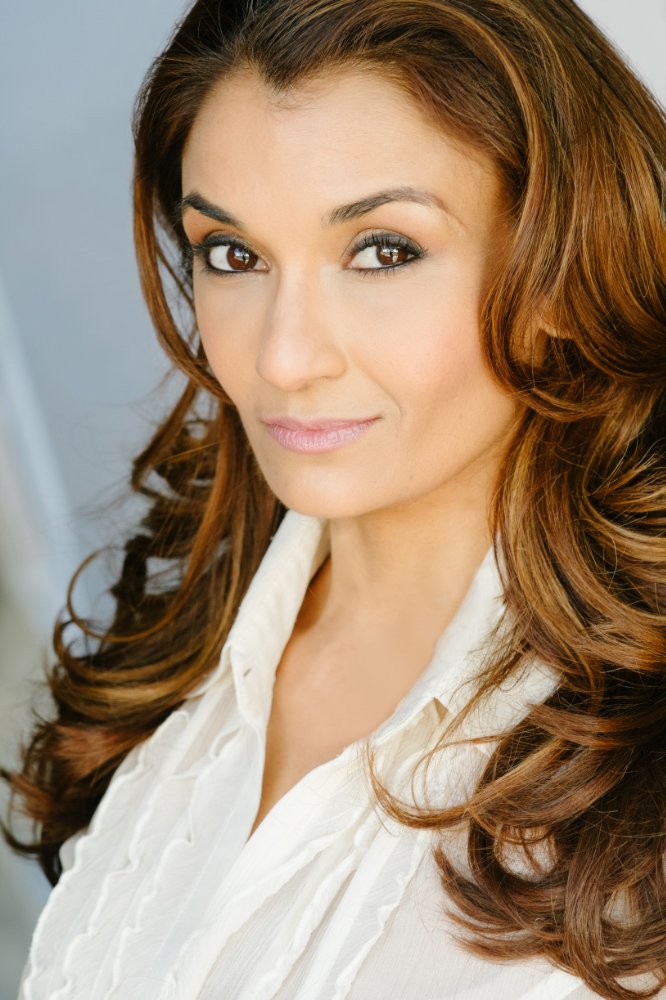 What's your favourite con story?
To be honest, my funniest con story was in Sydney last year. Carolina [Ravassa] and I knew that Chris Hemsworth was coming and we did a series of videos of things I was excited to see and she kept saying that she was excited to see Chris. So I being ostensibly jealous of Chris Hemsworth challenged him to an arm wrestling match for her attention and on the day that he came, he was a tremendous sport and was super kind. Carolina got his attention by giving him a Tim Tam from our table and then we armed wrestled.
So yeah, I got to arm wrestle Thor which is not something you expect to do everyday and I will say that I let him win as I didn't want to make him feel bad <laugh>. But it was an incredible experience and just another testament to how I personally believe that the greatest movie stars and celebrities are also some of the nicest and down to Earth. They get that this is about connections, fun and being human… not about being famous and he was definitely a testament to that.
As promised- #symmetra arm wrestles #thor for #sombra's affection and a #RoyalBoop … @sweeetanj gracias @chrishemsworth @SupanovaExpo pic.twitter.com/1nhxHXQDU3

— Carolina Ravassa (@carolinaravassa) June 18, 2017
Check out Anjali Bhimani at Supanova in Melbourne and Gold Coast!