Hardware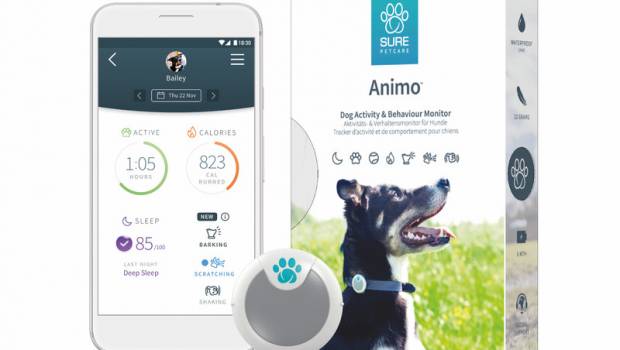 Published on January 7th, 2021 | by John Werner
Animo Dog Activity & Behaviour Monitor Product Review
Summary: Find out what your dog gets up to with the Animo Dog Activity & Behaviour Monitor.
They say, "it's a dog's life", but how much do you really know about the lifestyle of your beloved fur baby? The Animo Dog Activity & Behaviour Monitor is a small device that attaches to your pooch's collar and is developed by Super Petcare to give dog owners a deep insight into what their pets get up to. Using Bluetooth connectivity, the disk-shaped tracker feeds regular behavioural updates to your smart phone, showing users important data regarding the health and wellbeing of their beloved pets.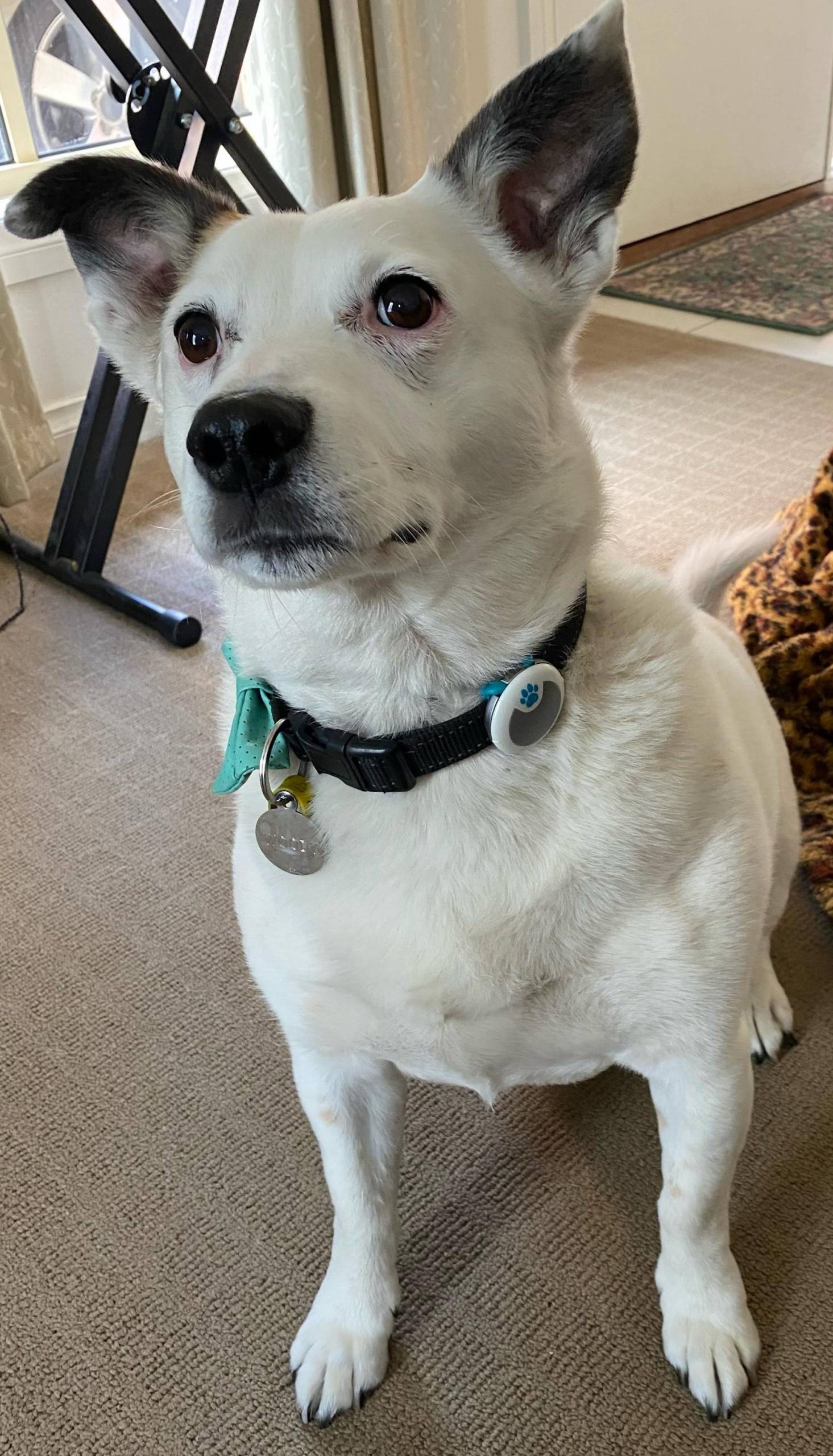 Meet Woody – Loyal friend, Rescue Dog, and Animo volunteer test subject.   
Call it fate or sheer luck, but when you decide to adopt a dog, it is true what they say about how the dog chooses you. That couldn't be any truer than the day Woody came into our lives. Found abandoned and wandering the streets, little was known about our fury companion. Even though he was microchipped, we were left in the dark about Woody's history aside from his age, area of birth, and that he'd spent quite a bit of time living in pounds across the state. Woody was already 6 years old when we adopted him. Now, at the grand old age of 10, finding out more about our dog is vital to ensure that he continues to live a happy and healthy lifestyle.
Breed: Jack Russel cross English Staffordshire Terrier (not confirmed)
Size: Medium
Colour: White with brown patches
Age: 10
Energy Level: Moderate to Very High
Personality: Very playful with other people but extremely dog aggressive (reason unknown)
Background: Rescued at 6 years of age
Setting up the behaviour monitor is a relatively simple process thanks to the specialised companion app that has been purpose built for the device. As expected, users are required to set up an account. Aside from keeping your data safe, users can use their account to track multiple dogs, each with their own profile. Setting up your dog's profile can be a bit of fun and is very similar to the process of setting up a dating profile, only for your fur child. Just to name a few of the basic questions, users are asked to enter in the dogs age, breed, likes/dislikes, along with a photo. Interestingly enough, users are also able to add in any medical conditions that are currently affecting their pets. Whilst our dog doesn't have any major health conditions, it would be a fair assumption that this information helps the device calibrate towards your dogs behavioural habits. Ensuring that your dogs profile is as accurate as possible could prove to be quite useful towards owners who are worried about their dogs health conditions and need to keep a closer eye on any abnormal behaviour.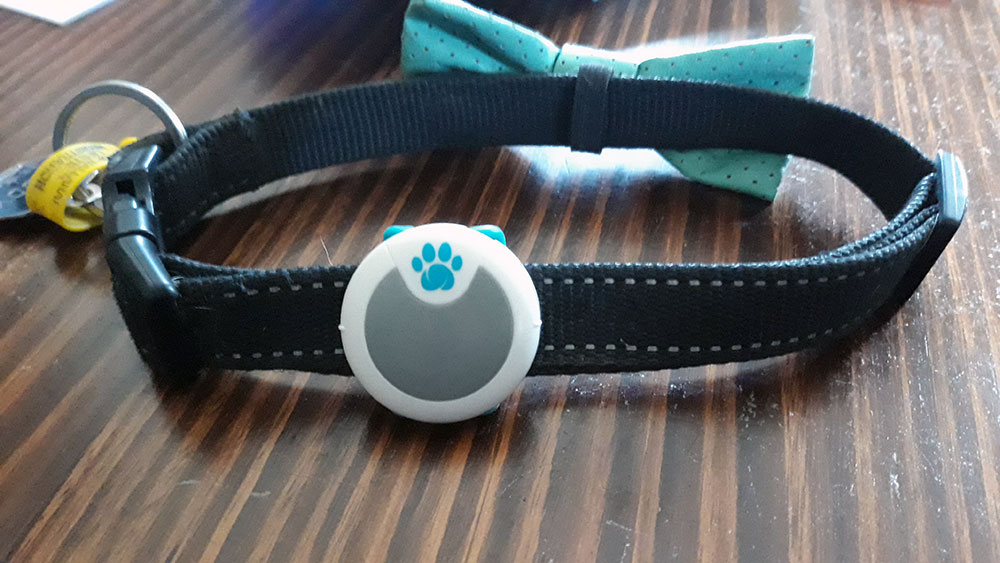 Calibration normally takes about two weeks to fully synchronise to your dogs behaviour patterns. During this time, users are still able to use the app as they normally would and start seeing the recorded data on their pets within half an hour. Keep in mind that the behaviour tracker doesn't provide real time updates and will only update periodically throughout the day or when manually requested by the user via the app. This is to ensure the maximum lifespan of the devices battery that has a life span of six months under normal use. Changing the battery is a very simple and easy process that doesn't require any special tools to do. In fact, everything you need to use the device is included in the box. Upon opening up the packaging, you' will find the device, a mounting bracket (which is used as a screwdriver to open the battery compartment), a battery, and three rubber mounting bands of different sizes. Regardless of what size your dog is, the Animo is designed to fit any sized dog, all that is required is for them to be wearing a collar. The thickness of the collar will determine which of the three mounting bands are used to attach the bracket to the collar. The band stretches over the inside of the collar, which then clips onto the metal bracket. When the Animo is placed onto the bracket, it covers the area where the mounting band connects to the bracket, making it fully secure and unlikely to fall off. All of the parts are made from highly durable materials that are designed to withstand the demanding and sometimes unusual situations that dogs find themselves in. The Animo is rated with an IP67, meaning that it is dust resistant and can withstand being submerged in shallow water for short periods of time. This is perfect for working dogs such as Kelpies that can often deal with a wide variety of elements whilst working on a farm. It is also good news for dogs that love a good swim at the beach or river.
Within a few short hours of attaching the Animo to Woody's collar, we were already getting an astonishing insight into his behaviour and energy levels. Being a high energy dog has benefited our usage of the Animo as it not only provides easy to read visual data of Woody's energy from hour to hour, but it also notes how many calories he burns on an average day and sets daily goals for how much activity needs to be done to maintain optimal health for his age and breed.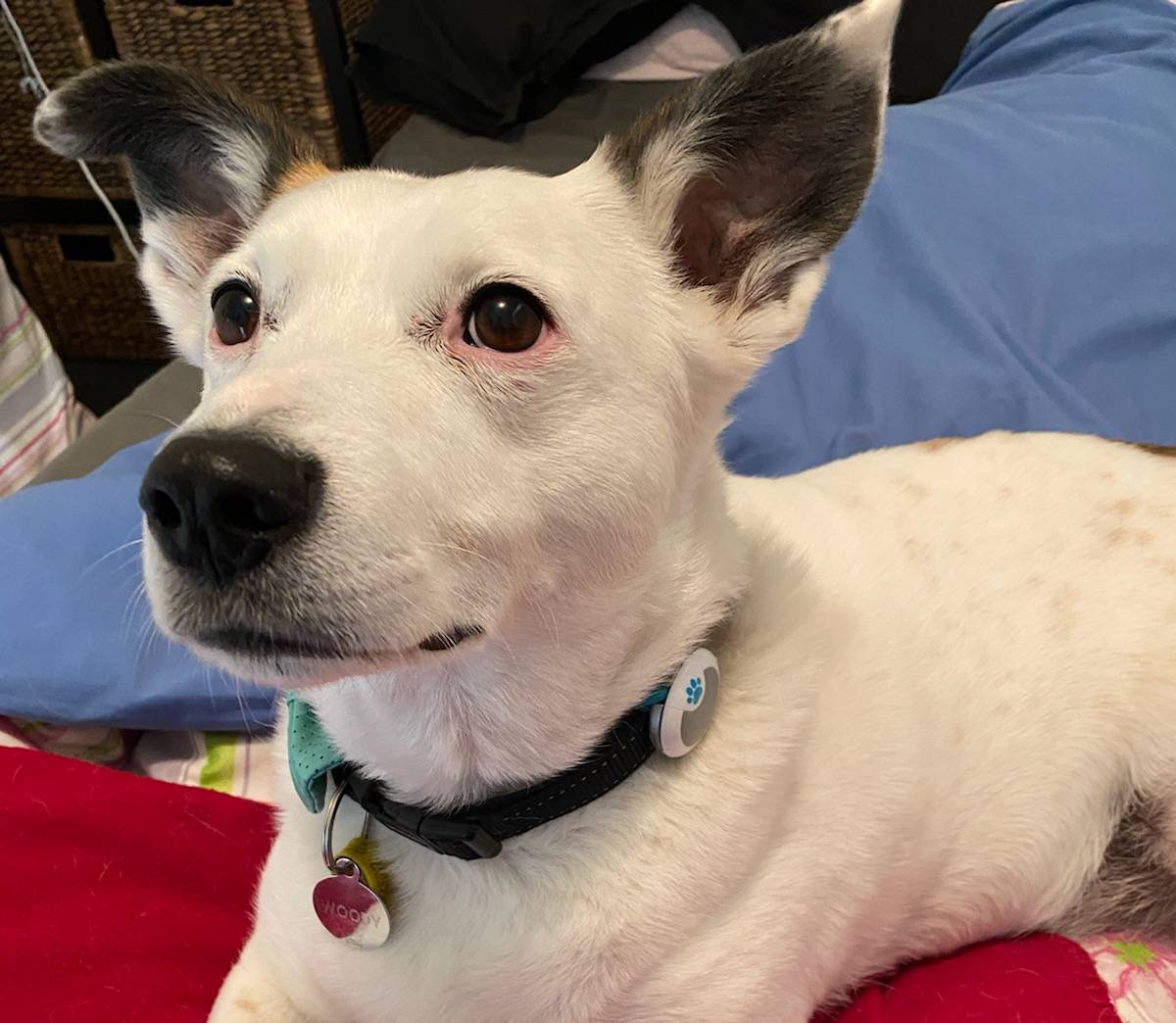 The Animo also monitors sleep quality. Woody's sleep quality averages 94-98% out of 100% each night which is great for us and him. This is where the Animo would also benefit dog owners whose pooches may not be sleeping well due to a medical condition or other factors such as background noise that rouse them from sleep easily. Being able to monitor your dogs sleep quality is a fantastic element to the Animo and would give any dog owners a heads up on any underlying issues their dog may have that would otherwise go unnoticed.
As dog owners, we have all undoubtedly had those moments where we ask ourselves, "What is my dog doing when I'm not around?" One of the things that all dogs love to do is bark. Woody is the first to notice anyone near our house (human or animal) and often part takes in lengthy and noisy barks to neighbouring dogs. Another fantastic feature of Animo is that it monitors your dogs barking from day to day. Normal and infrequent barking bouts are recorded and displayed on the app in green, whilst any lengthy bouts are marked in orange, with a note to say that the dog has been a bit chatty today. For those dogs who proudly guard their home, the barking data is fantastic for those who aren't at home during the day or who have gone out for a period of time as it may help indicate any unusual activity in or around your home. Paired with a strategically placed security system, this feature of Animo takes the term "guard dog" to a higher level.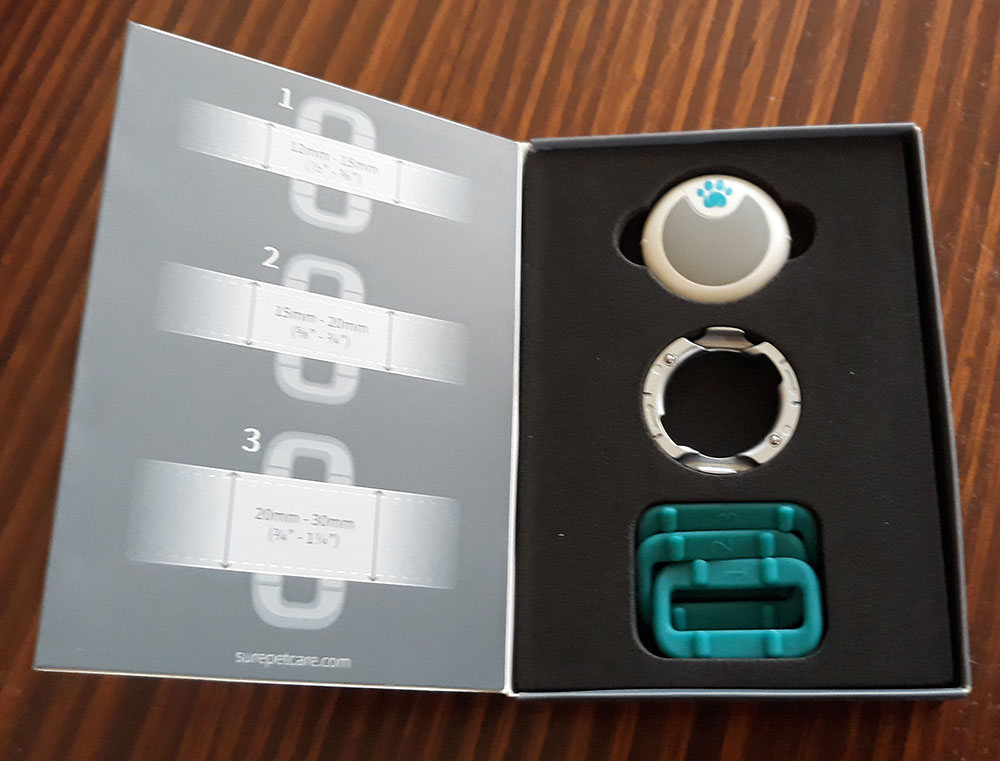 Final Thoughts
While many of us wish that our pets could speak and tell us how they feel, it could be sometime until this is even a reality. However, thanks to the Animo Dog Activity & Behaviour Monitor, we are one step closer to understanding our furry best friends. The amount of detailed analytical data that the device provides into the life of a dog is invaluable regardless of your dogs age, breed, or lifestyle. Using the Animo, it is possible for owners to detect abnormal behaviour that could be caused by an unknown infection, illness, or parasite such as flees and ticks. Finding the source of these abnormalities could be the difference between a healthy dog and thousands of dollars in vet bills. We highly recommend Animo to any dog owner who truly cares about the health and wellbeing of their dogs.