Switch
Published on April 16th, 2020 | by Adrian Gunning
Animal Crossing New Horizons Review
Summary: Animal Crossing New Horizons is the must have game of the year for the Nintendo Switch!
It's been a long time between crossings and now one of the most immersive Animal Crossing experiences has been released on the Nintendo Switch and with the unfortunate COVID-19 pandemic, it's the perfect game to keep you indoors that takes the franchise to a totally new level of fun. Check out this fun-filled trailer below!
…
…
Key Features
Customize your character and home, and decorate the landscape (with furniture, if you like!), as you create your very own island paradise.
Experience a robust new crafting system—collect materials to construct everything from furniture to tools!
Enjoy a variety of relaxing activities like gardening, fishing, decorating, interacting with charming NPCs, and more, as classic Animal Crossing experiences come to life in fun new ways within the deserted-island setting.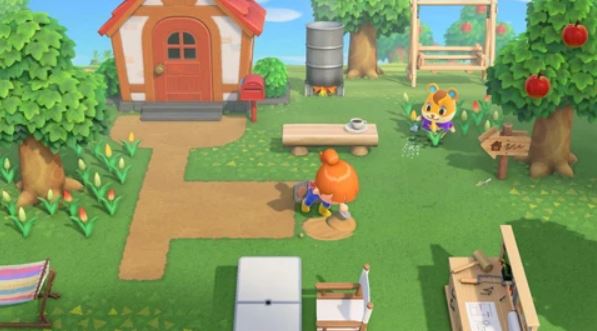 While Animal Crossing New Horizons channels many elements from its almost 20-year history, the Nintendo Switch version is its own game as you live on your virtual island and engage in all sorts of activities and meet a wide assortment of colourful NPC's on your own idyllic island with amazing beach views.
In order words Animal Crossing New Horizons on the Nintendo Switch is a life simulator meets city building and it does that perfectly, whether playing it on the console in the handheld mode or on your TV. Controls are also well-mapped on the controller as Tom Nook from Nook Inc. gives you the perfect island getaway package. Built it and they will come!
Unlike previous games in the series, the player starts on their own island with just a tent and a handful of items to help build your own island community. Needless to say, crafting plays an integral role in this incarnation of Animal Crossing and thankfully it's a mechanic that is not only easy to master but is very useful in creating your own community.
So while you are crafting and building, you get involved in all sorts of mundane yet totally addictive activities from fishing to even searching for fossils and my favourite, decking out your new home with all sorts of items. There's also plenty of surprises and interesting gaming mechanics to totally draw you into the latest Animal Cross adventure.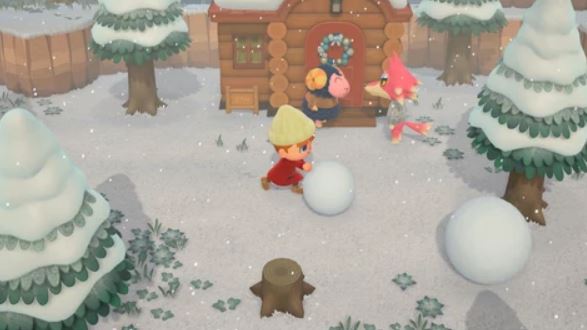 Supporting the world building element is seasons which give the player the option of starting in either the northern or southern hemisphere. The game plays in real-time that also influences who you meet, what you will find and even what you find during hunting.
As your community grows, you also become the go-to person for its inhabitants who give you tasks to perform and the currency system in the game allows you to buy better items to help build your world. Just be careful that you don't fall in debt! Add in virtual rewards and this helps with the overall enjoyment factor of the game and gives you additional motivation to keep on playing, building and exploring.
If you want to up the ante, Animal Crossing New Horizons supports both online and local multiplayer with up to eight players. Also one Switch can support up to four players via the Joy-Cons and Switch Controller. While multiplayer is a little bit more limited than single-player in terms of freedom, it's still an enjoyable experience to explore the island together and complete tasks.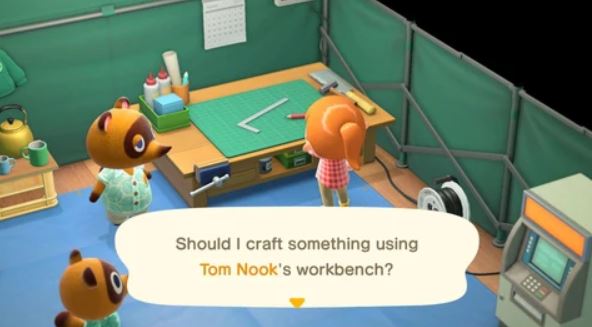 Graphically, Animal Crossing New Horizons looks fantastic on the Nintendo Switch and while it is heavily cartoon-based, the worlds are quite detailed, especially with the lighting and special effects that go hand-in-hand with the gameplay. Characters are well animated and all in all, it is a very bright game that looks great on any mode that you play. Audio is equally as good and when matched with the graphics and gameplay, Animal Crossing New Horizons is a very slick game from start to finish.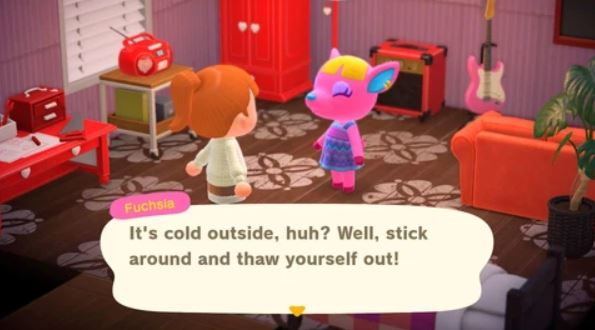 Final Thoughts?
Animal Crossing New Horizons is pure fun and proves that this game still has it! So what are you waiting for, go out there and build your island and meet a colourful assortment of animals that will call your island home!
Recommended from start to finish and then back again!