Games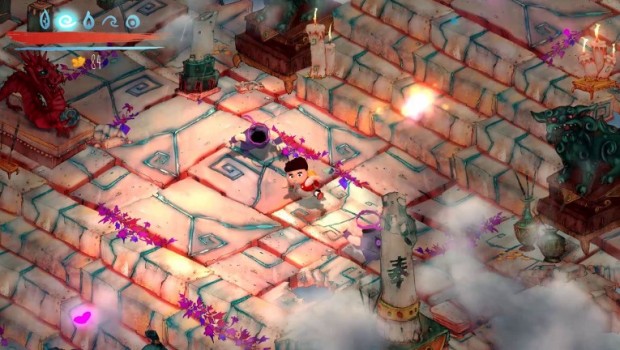 Published on May 23rd, 2014 | by admin
ANGELS GOAL SUPPORTS ANTI-BULLYING VIDEO GAME PROJECT
One of Australia's leading anti-bullying organisations, Angels Goal, is supporting the world's first full scale anti-bullying video game, called SumoBoy, produced by Australian video game creators, TAPRR in a crowd-funding initiative.
As bullying victims themselves, the entire team at TAPRR was determined to develop a video game that was thought provoking and disseminate important messages about bullying.
Launched on Kickstarter this month, SumoBoy is being crafted by industry leading designers, programmers and artists from around the world, including animator Chris Ebeling who has just come off working on The Lego Movie. He has also been involved in other blockbuster Hollywood films such as Happy Feet, The Great Gatsby and Phigaro Pho.
SumoBoy follows Oji, a young bullied boy who finds the courage to stand up and defend a fantastical world from chaos. The highly-visual game emphasises the importance of being altruistic and recognising and nurturing self-strength and empowering self-worth.
With the popularity and demand of video games reached astronomical levels, TAPRR is hoping that SumoBoy can give the users enhanced confidence and develop further traits such as organisational and management skills. With many video games today about realism, guns and blood, TAPRR wanted to steer clear from that and inject culture, charm and history from Japan.
According to Rob Salha, Director, TAPRR, understanding the sensitivity of bullying proved to be a huge challenge for the team to balance the topic in a video game.
"From the outset, we wanted to give bullying another innovative platform and this drove the team to create a video game that touched on key challenges and topics related to bullying," he said.
"The main metaphor in the game is our protagonist, Oji. He is the epitome of an unlikely hero where he showcases courage and braveness throughout the video game.
"Bullies feed off other people's insecurities and self-doubt and we want to show the player that standing up for themselves does not always mean embracing violence; it is about having a voice and speaking out."
According to Angels Goal co-founder, Reuben Cunningham, SumoBoy is a video game that showcases a number of scenarios and themes that Australian kids can relate to.
"The video game nurtures empowerment, drive and self-worth – and SumoBoy can be an effective creative outlet for victims of bullying," he said.
"The game showcases a number of metaphoric journeys and messages that are significant learning curves for the user. It is a game to be enjoyed, but also a video game that has purpose. The key stand out for Angels Goal is that the video game urges you to stand up for yourself and stand up for others who need a helping hand to be heard."