Comics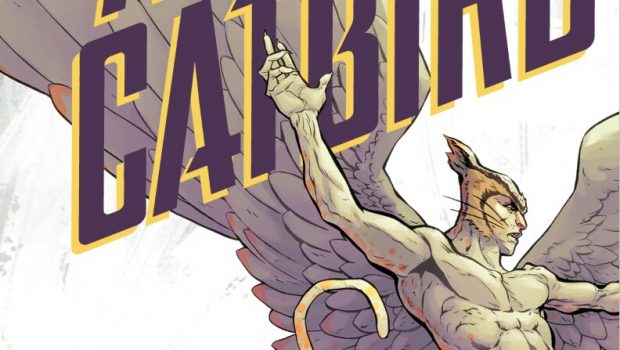 Published on September 2nd, 2016 | by Jose J. Becerra Jr
Angel Catbird Volume 1 Review
Summary: The new hero in town may have a back story that's similar to the heroes of past, but it's told in a remarkable way, readers should be talking about Angel Catbird once the graphic novel is released...
When announcements of Dark Horse Comics' "Angel Catbird" were released, fans were curious of this title and were showing anticipation for its release. The title alone, "Angel Catbird" sounds interesting, but knowing that the story is written by international best-selling novelist, Margaret Atwood, was quite a shock to many readers. As a novelist, poet, businesswoman, and environmental activist, how will her characters and story fare in the graphic novel category? Artwork is provided by Johnnie Christmas, coloring by Tamra Bonvillain, and lettered by Nate Piekos of Blambot®.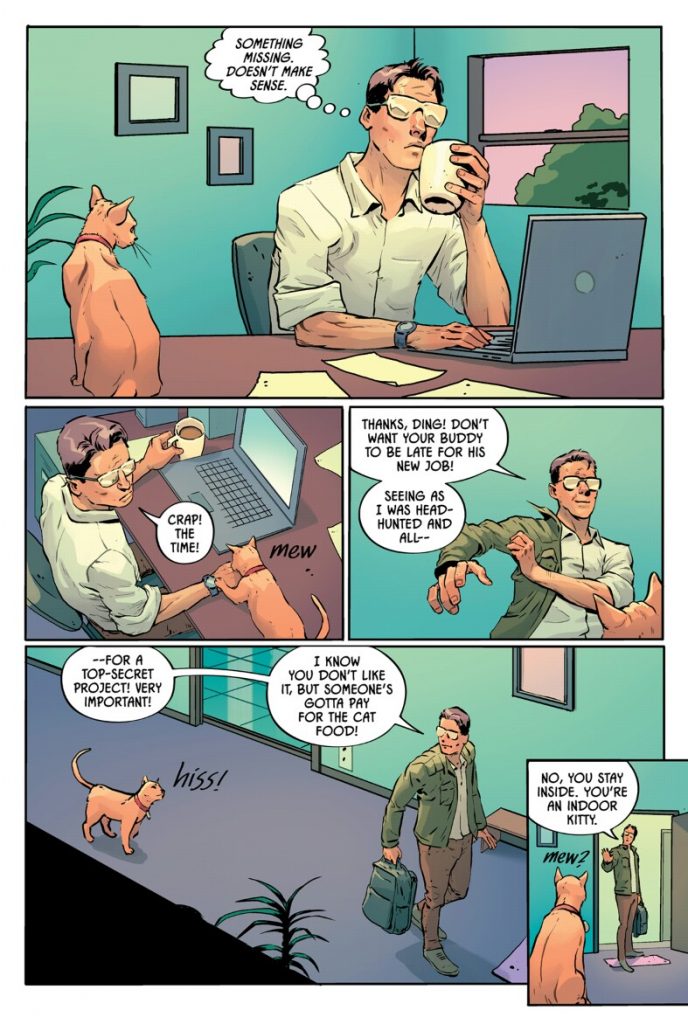 This graphic novel opens up with a six page introduction from Margaret Atwood, and it's nice taking the time to read it, because readers will better understand the author and her characters before they start reading the story. And it all makes sense, her passion for comics, her first drawings, her inspirations, her characters, and her love of animals, primarily cats and birds. After reading this introduction, readers will have an appreciation for Margaret Atwood and will truly be ready to begin reading, "Angel Catbird."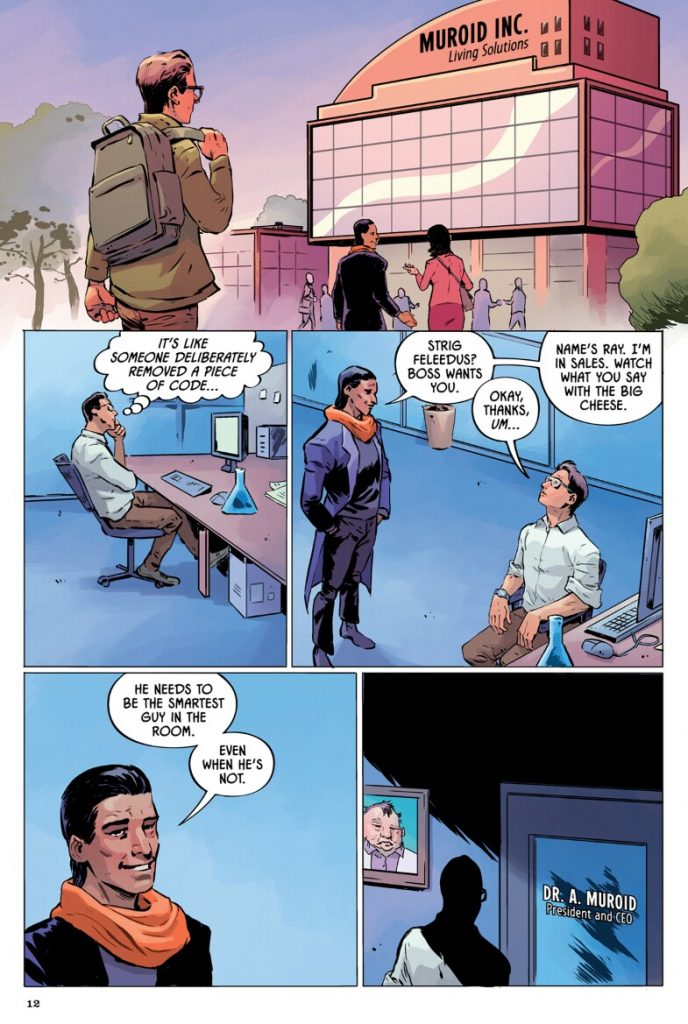 The story begins by introducing us to Strig Feleedus, a young genetic engineer, and his cat, Ding. We are then introduced to Feleedus' boss, Dr. Muroid, and by his appearances, readers will have the impression that there's something not right about him. While on his lunch, Feleedus meets a female co-worker, Cate Leone, and she's a new associate like Feleedus, and she knows about the "special project" that he's working on. Cate warns Feleedus about the "special project" he's working on, as her friend was murdered working on it prior, trying to figure out the "super-splicer." A few days later, Feleedus figures out the formula, and as fate would occur, Dr. Muroid happens to call Feleedus immediately after, wanting Feleedus to bring the serum to the lab, stat. What happens next is tragic…but with tragedy comes something life changing; the end of one life and the beginning of a new one.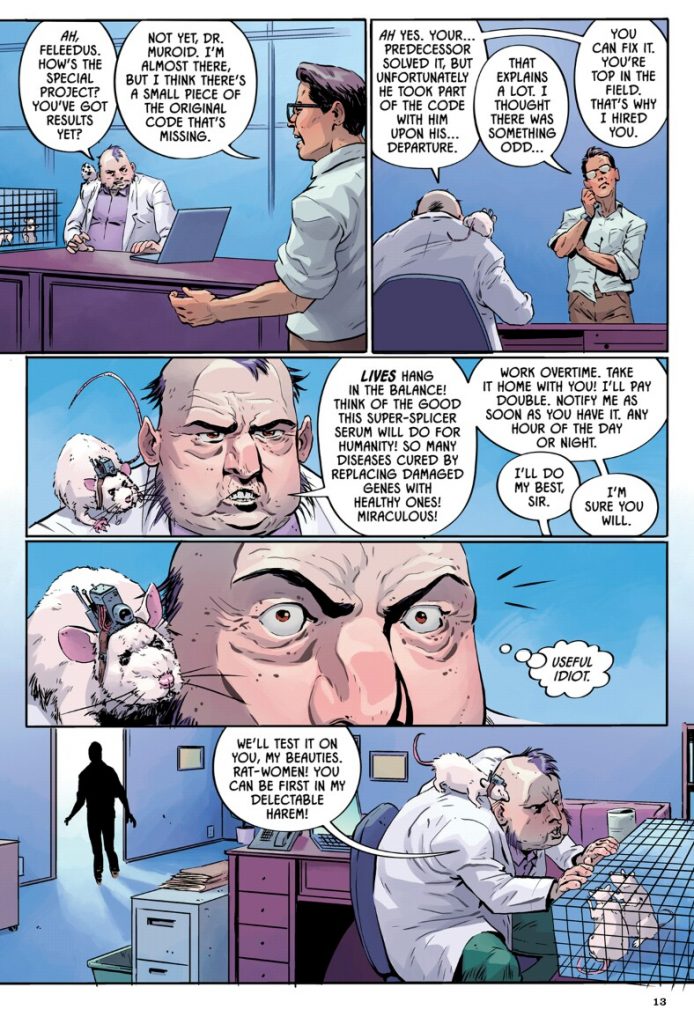 From this point, we see the coming of the Angel Catbird, and what becomes of Strig Feleedus. Reading on, we discover the secrets of Dr. Muroid, Cate Leone, and the feline members of "Catastrophe." The story has a nice mix of humor, action, tragedies, and heroic moments. Every character is unique, and this gives the members of Catastrophe their own personality, each different in their own way. But they're all fighting for one primary reason: the rat spies with transmitters on their heads. What are the army of rats up to, and who is their leader? Only by reading this graphic novel will you find out. Following the story, there are several pages of illustrations, sketches, character model sheets, storyboards, and short bios of the creative team.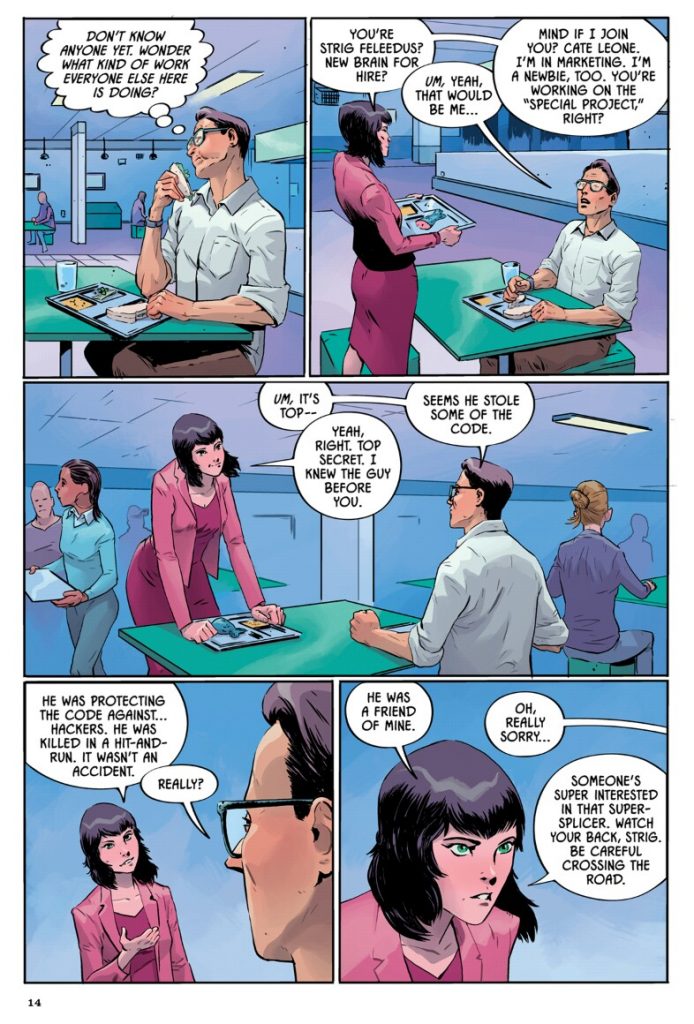 Overall, the story is well scripted, the characterization is executed well, and by story's end, reader's will want to keep going…but all good things must come to an end…for now. This is volume one of three, so the story will resume in volume two, set for release on February 14, 2017. The artwork by Johnnie Christmas is perfect for this series, he captures the very essence of cats, birds, and rats, the way Margaret Atwood would visualize it. The colors by Tamra Bonvillain compliment this graphic novel, page after page. Considering Angel Catbird, Volume 1 has to be an introductory book for the cast of characters and the plot has to be set, it's not a bad premiere book for this new, original series. The new hero in town may have a back story that's similar to the heroes of past, but it's told in a remarkable way, readers should be talking about Angel Catbird once the graphic novel is released on September 6, 2016. I rate "Angel Catbird Volume 1" a 4.2 out of 5 stars, he's a new breed of superhero that will peak readers' interests!