Events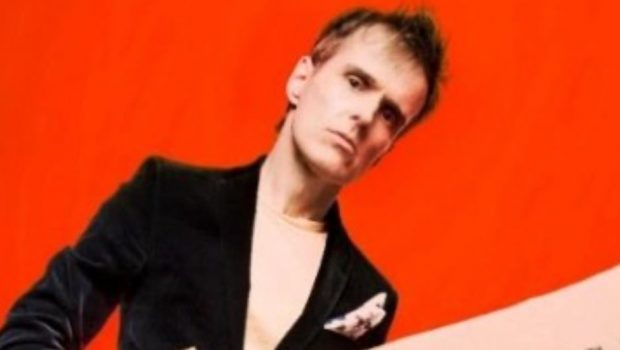 Published on March 31st, 2023 | by Adrian Gunning
"Andrew Hansen is Cheap" for Melbourne Comedy Festival
ADELAIDE – CANBERRA – MELBOURNE – PERTH – BRISBANE – SYDNEY
In an expensive world…. Andrew Hansen is CHEAP.
This brand-new hour of affordable musical numbers and reasonably priced sketches is an essential guide to surviving this era of skyrocketing prices. Let Andrew teach you how to be CHEAP, for a modest fee.
"An economical evening with the most cost-effective member of The Chaser" Bargain Hunters Monthly
Andrew Hansen. Comedian, actor, author, musician, tired dad, and the actual, real, proper star of The Chaser's War On Everything, CNNNN and The Hamster Wheel. He has over 43 million separate talents, so let's face it – he's the good one from The Chaser.
Known for his ferocious songs and beloved characters like The Surprise Spruiker and Clive the Slightly-Too-Loud Commuter, Andrew now presents a blistering new live set of sketches and musical takedowns.
Andrew's work has garnered two Logie Awards and the AACTA Award for Best Performance in TV Comedy. His voice range is as versatile as they come, from dramatic deep reads to hilarious characters to winning sincerity. (Except for the sincerity.) And as a singer, he's fronted all The Chaser's songs in styles ranging from rock to cabaret to teen pop to simply shouting a lot.
Andrew is also the author of the 4-book fantasy series Animal Mummies, co-written with Jessica Roberts. The audiobook versions, narrated by Andrew and Jessica, have just been released on all platforms by Wavesound.
He has a forthcoming TV show, Stories From Oz, a comedy series that turns true Australian stories into musicals. The show is written and executive produced by Andrew Hansen and Chris Taylor, and its 36 songs are composed by Andrew. Stories From Oz is coming soon to ABC.
Tour presented by Laughing Stock Productions. More information at www.laughingstock.com.au
SOCIAL MEDIA
https://www.facebook.com/AndrewHansenComedy
https://twitter.com/andrewjhansen
https://www.instagram.com/mrandrewhansen/