Comics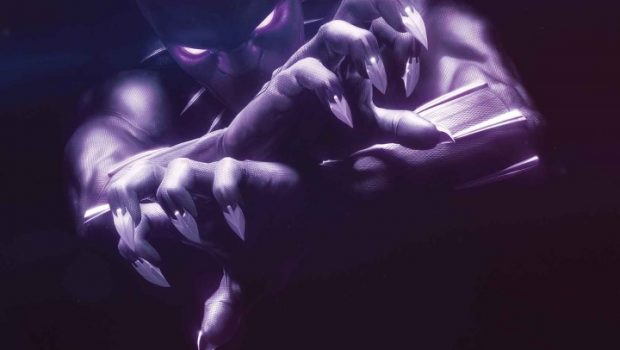 Published on May 13th, 2023 | by Admin
AN EXILED T'CHALLA STRIKES FROM THE SHADOWS OF WAKANDA IN NEW BLACK PANTHER #1 TRAILER!
A new reign has begun! Following John Ridley's acclaimed run of BLACK PANTHER, award-winning author Eve L. Ewing (Ironheart, Monica Rambeau: Photon) and Marvel Stormbreaker artist Chris Allen (Miles Morales: Spider-Man) will launch a brand-new BLACK PANTHER ongoing comic series next month. The new saga will see Black Panther serve Wakanda in a bold new way after he's exiled from the throne. A king without a crown and a fugitive in his own homelands, T'Challa journeys deeper into Wakanda than ever before as he finds new purpose striking from the shadows of the Wakandan city that bears his father's name, Birnin T'Chaka. Operating as an undercover vigilante, Black Panther vows to remain the Wakandan people's sworn protector by defending this broken city from danger. But as he tries to understand the heart of this city that feels it has been forgotten by the Black Panther, he'll discover it has challenges unlike any he's faced before, including powerful crime families and corruption that go against all that Wakanda stands for.
Fans can get their first taste of this daring new direction in the all-new BLACK PANTHER #1 trailer, featuring never-before-seen artwork. The thrilling trailer takes fans to the streets of Birnin T'Chaka for the very first time! The city pulses with both beauty and danger as Black Panther leaps into action against the forces of its criminal underworld, including a new adversary, Beisa! This alluring thief is more than willing to teach T'Challa the ways of her city and fans can catch her harsh first lesson right in the debut issue!
The trailer also spotlights Black Panther's stunning new costume design by series artist Chris Allen.
"I am so excited for people to see this character design! T'Challa is going to be looking really different. It's much more edgy and kind of homespun. It's not so sleek and slick. Not giving too much away from the story, he's trying not to be seen. He's kind of working incognito," Ewing said during an appearance on The TODAY Show. "What I can say, honestly, is that we will be seeing Wakanda in a way that we have not seen it ever before."
Get in on the ground floor of Black Panther's all new era when BLACK PANTHER #1 hits stands on June 14. Check out the trailer plus all the covers now and head over to Marvel.com for an exclusive first look!