Films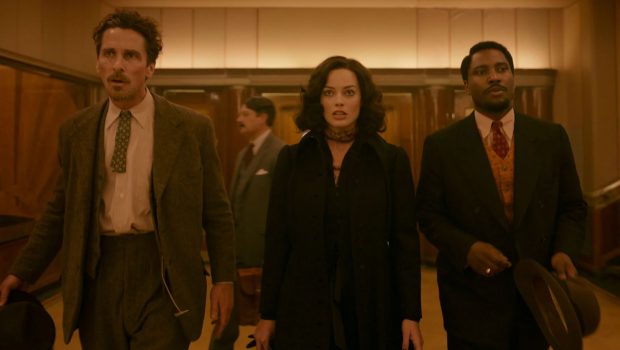 Published on October 9th, 2022 | by Harris Dang
Amsterdam – Film Review
Reviewed by Harris Dang on the 7th of October 2022
Searchlight Pictures presents a film by David O. Russell
Produced by Arnon Milchan, Matthew Budman, Anthony Katagas, David O. Russell, Christian Bale
Starring Christian Bale, Margot Robbie, John David Washington, Chris Rock, Anya Taylor-Joy, Zoe Saldana, Mike Myers, Michael Shannon, Timothy Olyphant, Andrea Riseborough, Taylor Swift, Matthias Schoenaerts, Alessandro Nivola, Rami Malek, Robert De Niro, Ed Begley r\Jr. Leland Orser, Beth Grant, Tom Irwin, Beth Grant, and Colleen Camp
Running Time: 134 minutes
Rating: M
Release Date: the 6th of October 2022
Amsterdam is the latest film from acclaimed American director David O. Russell. It is his latest project after a six-year absence from Hollywood since the comedy-drama biopic Joy (2015). His absence may be due to his below-sterling reputation as a director and person. The stories about his on-set bouts on I Heart Huckabees (2004) are well-known, and his explosive anger on the set of Three Kings (1999), his emotionally cruel treatment of his actresses, including Amy Adams, and his reprehensible acts toward his transgender niece cannot possibly be swept under the rug.
And yet, in the topsy-turvy world of Hollywood, he is somehow back with guns blazing with a packed ensemble cast, an outrageously true story to work off, and a talented and established crew to die for. After the mixed reviews of Joy and the dwindling reception of his prior two films, American Hustle (2013) and Silver Linings Playbook (2012), will Russell manage to attain back an ounce of credibility?
Remember a time when you were a child and you did something wrong and you expected to be yelled at by your parents? And the reaction from them turned out to slight disappointment as opposed to outright rage? Well, slight disappointment is the appropriate reaction for Russell's latest film. Amsterdam is a prime example of something being less than the sum of its parts.
Let's start with the positives. The true story of an attempted government overthrow by killing the president in order to usurp his place of power with a dictator is a fantastic idea. The story is ripe with dramatic and comedic potential and Russell plants the seeds throughout his story well enough even with the convoluted plot and the tasking of keeping track of multiple characters.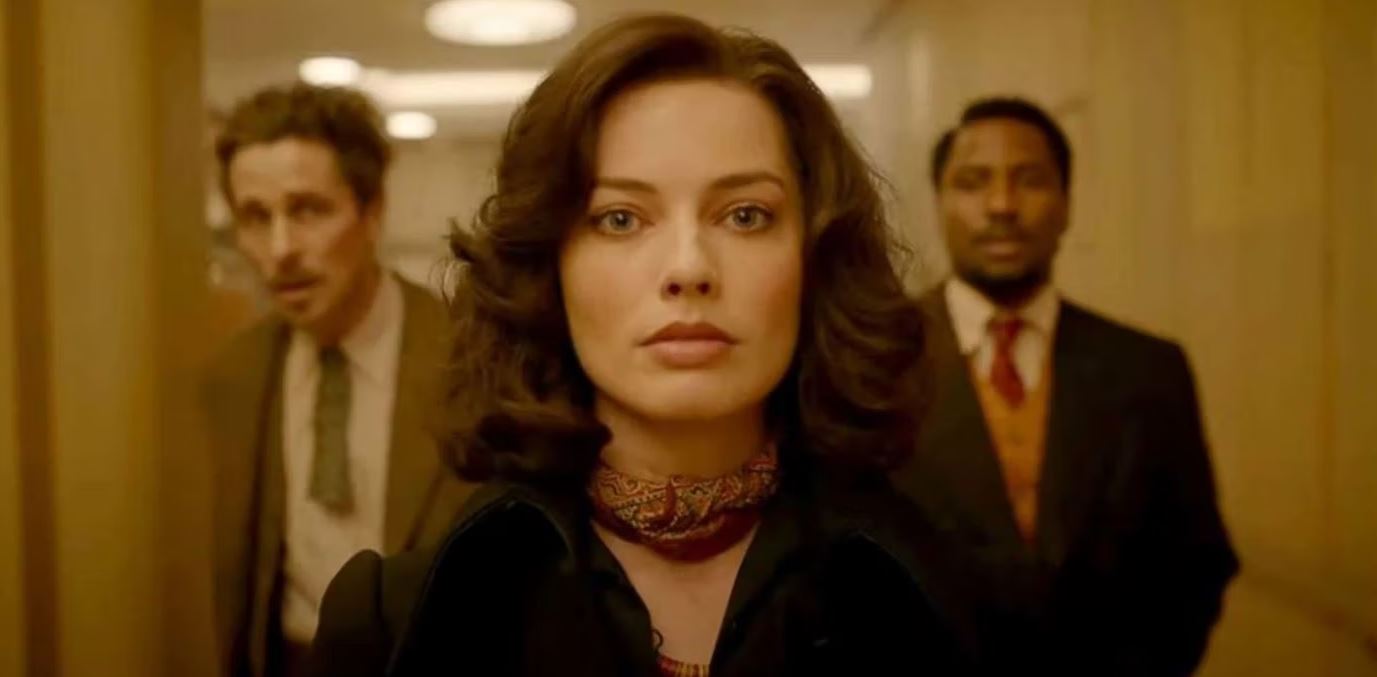 The production values are also stellar throughout, with the free-flowing cinematography by Emmanuel Lubezki and the lyrical musical score by Daniel Pemberton shouldering the heavy load of providing power to the story's pathos. The ensemble cast try their very best to imbue life into their characters and they all look like they are having fun sinking their teeth into both the dramatic pathos and the askew comedy. Christian Bale, Rami Malek, Andrea Riseborough, Alessandro Nivola, and especially Anya Taylor-Joy are just some of the highlights as they provide amusingly pantomime performances.
Why is it that with all that amount of praiseworthy work that Amsterdam achieves it still ends up falling short? The fault all lies with David O. Russell himself. His direction is incredibly ill-fitting here as he does not marry the pieces of his film together in a cohesive manner. The free-flowing cinematography and twinkly score of both Lubezki and Pemberton are professionally stellar on their own. Unfortunately, those efforts do not match the eccentric tone he is establishing and it leaves the audience distracted and hung out to dry. It can be argued that Lubezki's work can be seen as a way to portray the mindset of Bale's character. He is for the most part hopped up in a state of morphine. However, with multiple characters on display, that cannot possibly be the case.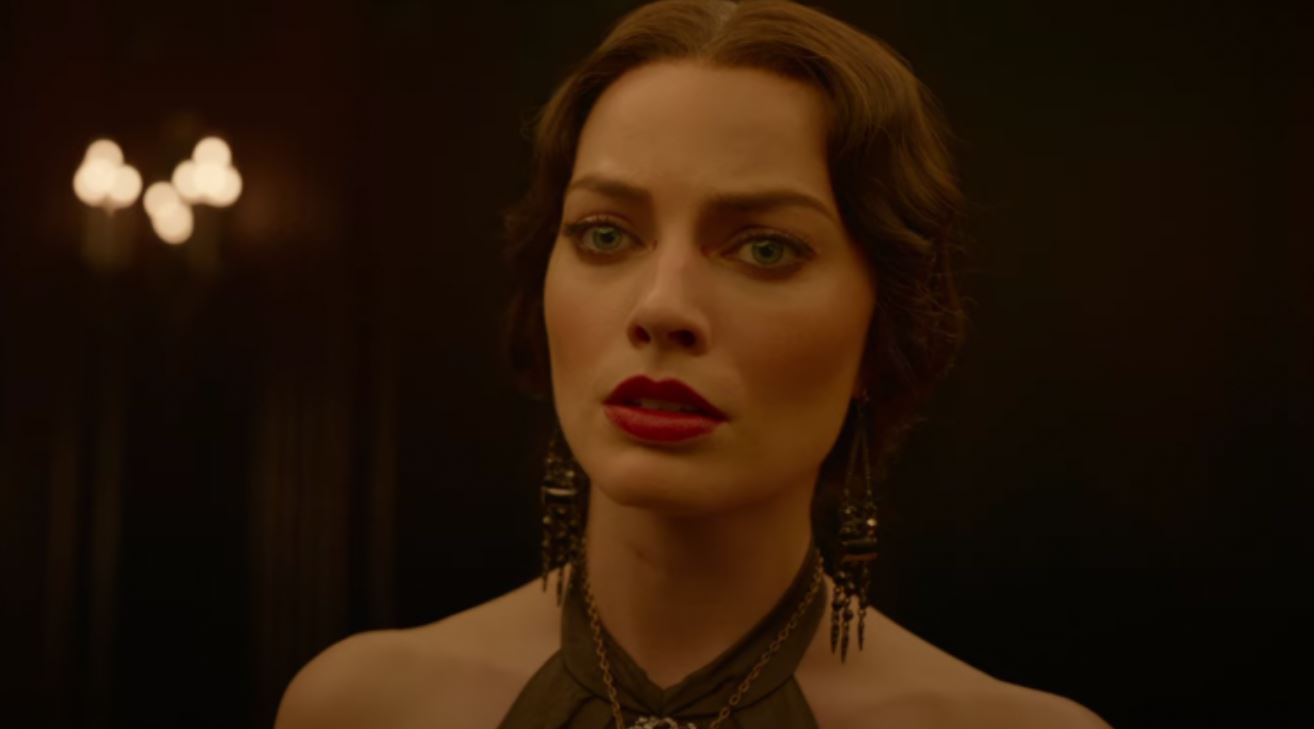 Which brings us to the direction of the efforts of the cast. When seen on their own, the actors are all game with the proceedings. However, when they are all collaborative with each other, they are all working under a different register, which makes the shared chemistry feel false. It becomes very hard to believe the relationships between the characters and it makes the drama feel phony and unbelievable. With all those flaws in tow, it becomes hard to care about the vast story, a flaw compounded by the excruciatingly long runtime.
Amsterdam is not a bad film by any means, as it remains watchable due to its appreciated efforts from the cast and crew. The film just needed a good captain to guide the ship from going overboard. Unfortunately, David O. Russell is not that person.
Summary: Amsterdam is a prime example of something being less than the sum of its parts.