PC Games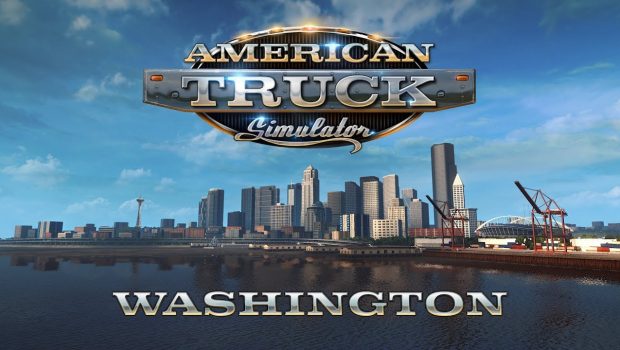 Published on August 5th, 2019 | by Chris O'Connor
American Truck Simulator: Washington DLC & Forest Machinery DLC
Summary: The lush forests of Washington are opened to your trucking company.
I'll admit it… when I first learnt Washington was being released for American Truck Simulator I was looking forward to seeing some of the major landmarks… then it occurred to me, this is Washington state not Washington DC. In place of those monuments we get some lovely green forests and rivers stretching as far as the eye can see… so not too bad after all.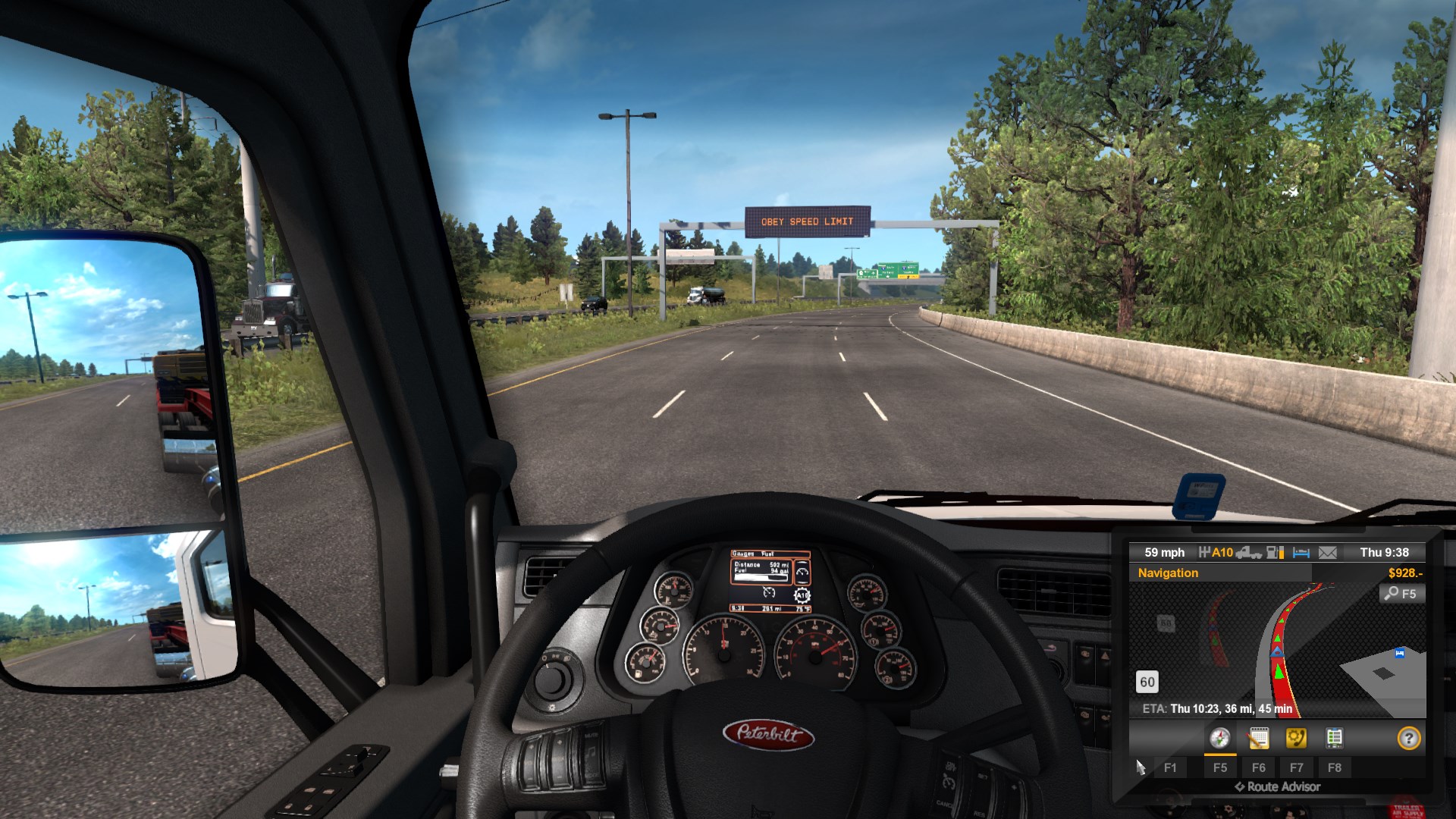 For the few of us who got Washington but not it's neighbouring state… fear not… you can still get there to work. The trick is (or at least the one I used after reading about it) purchase a head quarters in Washington, then you can buy a truck to be stationed there and begin working. If you can't figure out how to buy a head quarters there… you need to have at least three already then you should get an option to buy a head quarters "online".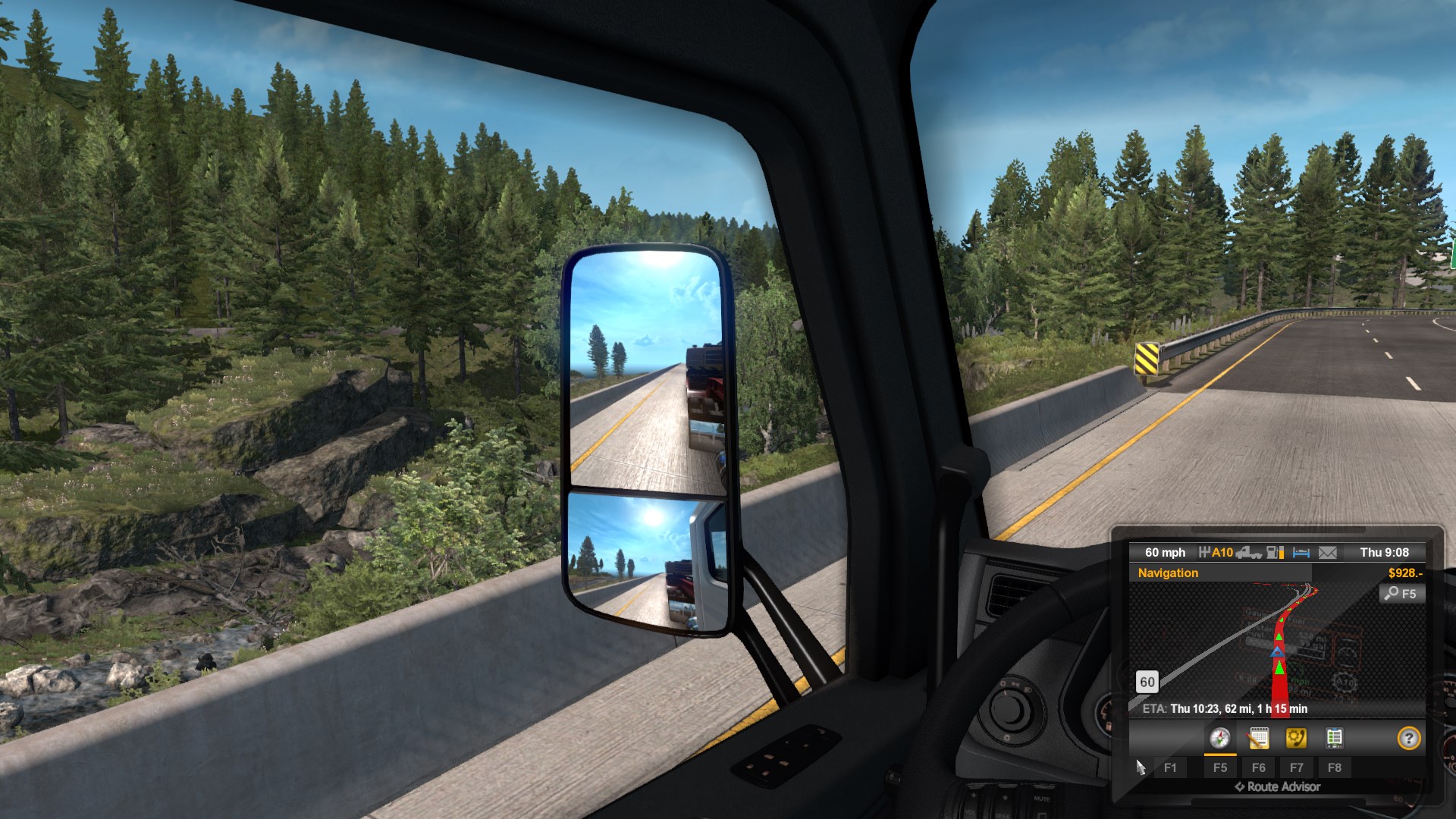 The main thing I've found, along with the lovely scenery, is I think I've had more rainy days in game than any other bit of driving I can remember… it might just be a coincidence but it has made for some "atmospheric" drives. There have certainly been some lovely sunsets over the mountains that either last longer or shorter depending on whether you're going up or down the mountain. There's no question that Washington deserves its title as "The Evergreen state". In fact it can be hard at times to focus on the road as you end up looking at the lovely scenery around you. Beautiful tree filled mountains, lovely bridges over glistening waters… it's a visual splendour.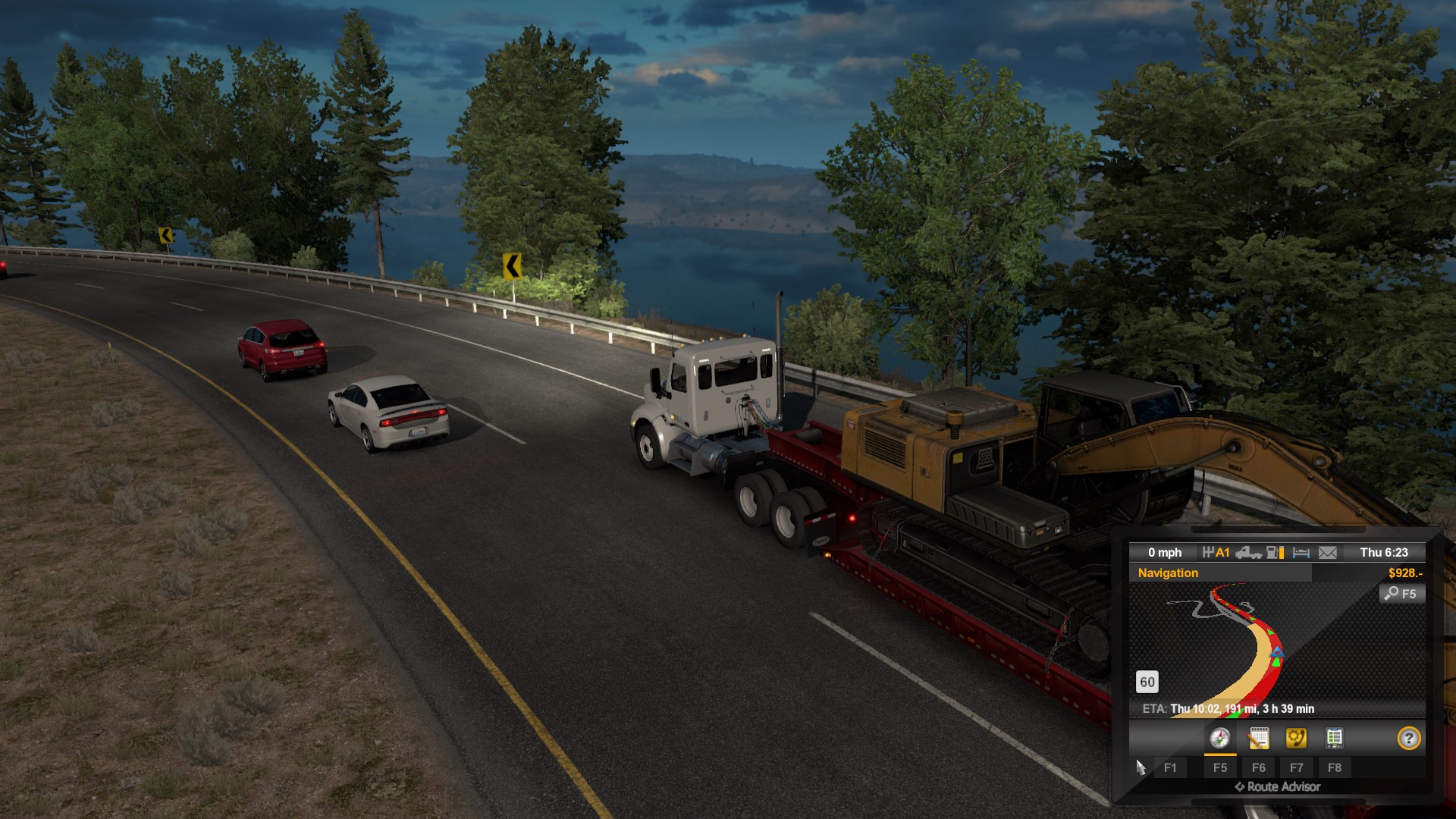 With these lush forests comes the forestry industry and to enable your trucking company to make the most of these businesses SCS Software has also released the forest machinery DLC which sees you hitching up your truck to some logging hardware loads. After a while driving through the lovely greenery it can feel strange not having a forestry machine trailing behind your truck… especially when other trucks passing you are carrying their loads of logs.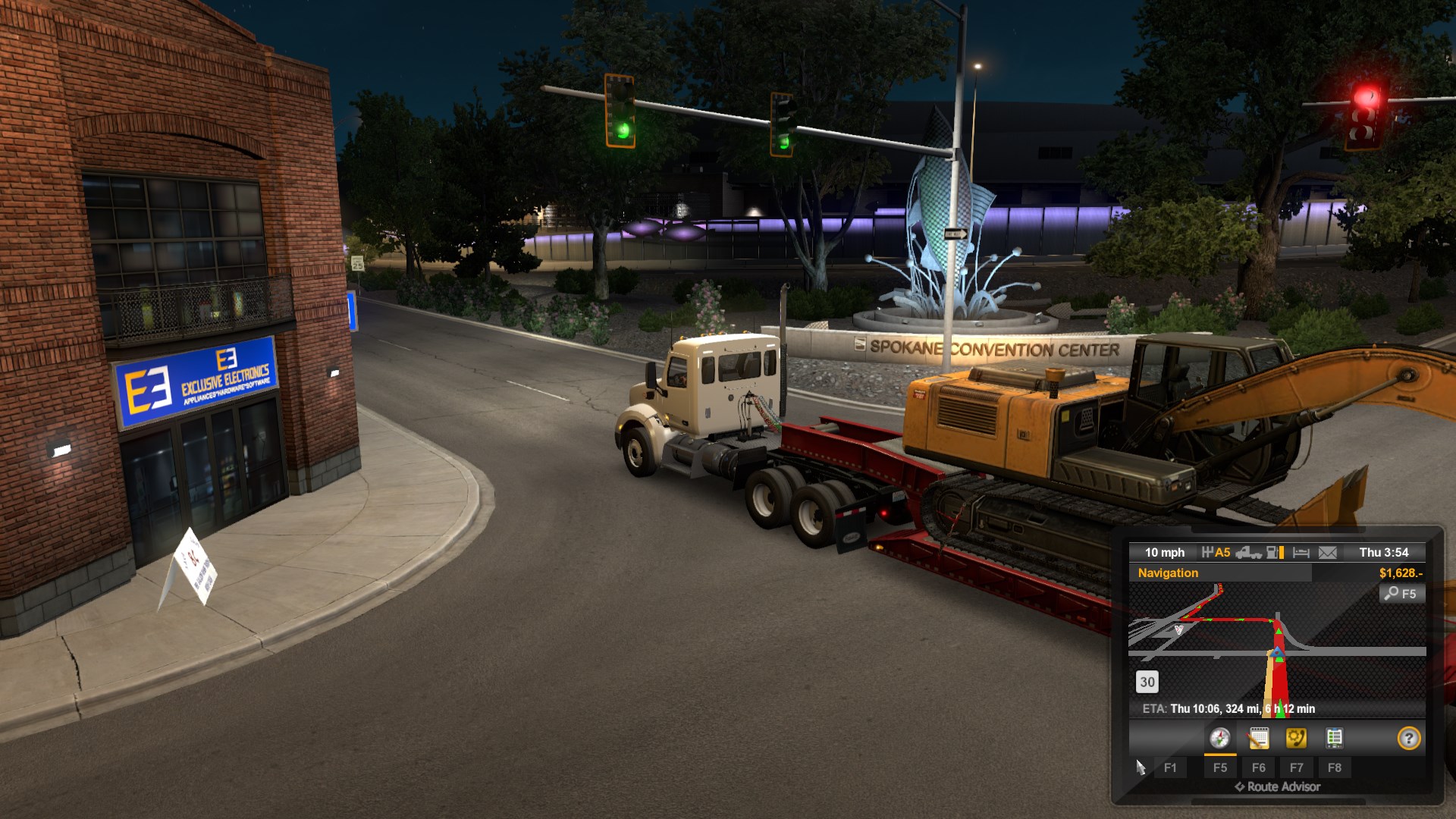 I should also note, though not strictly DLC related, American Truck Simulator has had a recent update that now adds the option of having voice navigation. There are a few options you can select from (US or UK "accent"), but mostly it's just nice to have the option of having that navigator telling you which of the lanes you need to be in for the turn up ahead that frankly you'd totally forgotten about while watching the beautiful scenery.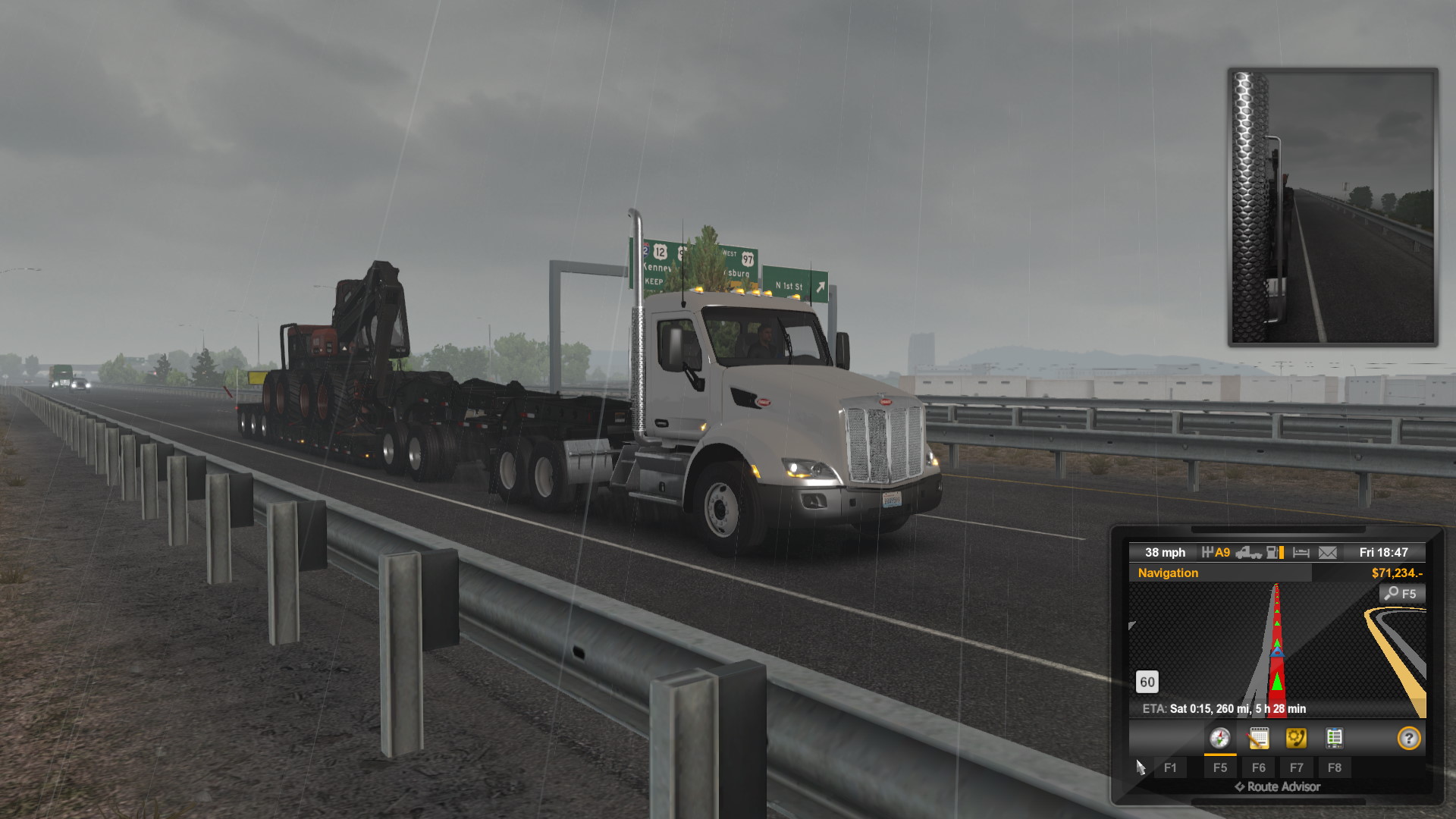 The overall price of Washington is arguably pretty high, but it can be had in bundle packs (which is probably the best way to go to add a few states). The forest machinery DLC is also a little pricey for what it adds… but having said that, it does feel nice having access to all the bells and whistles as you drive across the landscapes of America. Wait for a special or enjoy a bundle… either way a new state is always welcome.