News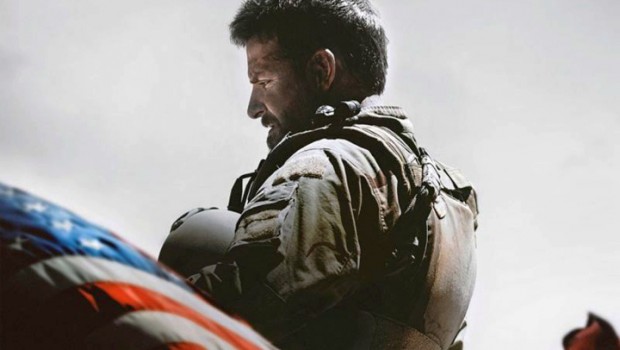 Published on June 11th, 2015 | by admin
American Sniper partners with charity Soldier On to raise funds for wounded men and women
Inspired by the real-life story of Chris and Taya Kyle in American Sniper, Roadshow Entertainment are seeking to help Australian service men and women whose lives have been affected by their service, and will be matching every donation made to Soldier On*, up to a total of $50,000. After gripping audiences around the globe, the film will continue to educate the public of the issues facing veterans, as well as supporting the work done by Australian veteran support charity, Soldier On.
CEO of Soldier On, John Bale, said the money raised would see more veterans and their families supported by the charity when they were in their time of need.
"Many of these brave men and women spend years struggling, without much of a support network outside their close friends and family," John said.
"Its so important that the community comes together to support their veterans, so that services like psychological care, face-to-face support, educational and employment opportunities are all available for those who need it.
"More than three times as many servicemen and women are lost to suicide than were killed in action in Afghanistan. With your donation, Soldier On will support physically and psychologically wounded men and women throughout Australia."
Based on the story of Chris Kyle, a decorated American sniper who struggled with post traumatic stress and worked to support veterans in the USA, American Sniper reveals to audiences some of the symptoms of PTSD experienced by some veterans once they return home.
"Since the charity was founded, there is a lot more awareness out there around these issues," John said, "but American Sniper is doing important work as there is still so much more for the public to learn in order to understand the often complex affects of military service."
Chris Kyle' wife, Taya, who has continued Chris' work after his tragic death in 2013, chose to support Soldier On so that Australian veterans were given the support they deserved, and has given her blessing to this partnership.
To find out more about the campaign, or to donate to Soldier On and have Roadshow Entertainment match your donation*, head to americansnipersupports.com.au.
*Only donations made at americansnipersupports.com.au between 27 May and 30 June will apply.
American Sniper is available on Blu-ray, DVD & Digital.