Blu-ray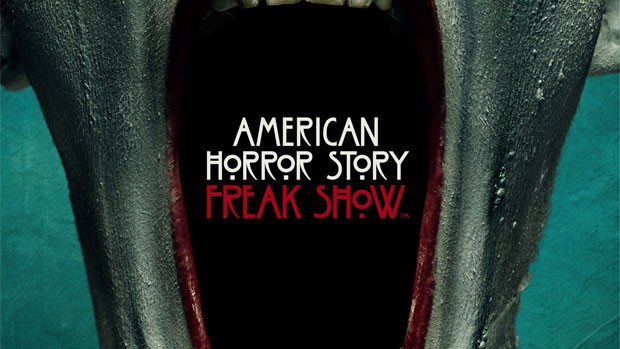 Published on October 12th, 2015 | by Jeff O'Neil
American Horror Story Freak Show the Complete Fourth Season Blu-ray Review
Summary: American Horror Story Freak Show the Complete Fourth Season is far superior than Coven and really takes the viewer into a new direction
One of the world's most unusual and at times terrifying TV series is finally here on Blu-ray and unlike the TV incarnation, this is the uncut version of American Horror Story Freak Show the Complete Fourth Season. Set in in the town of Jupiter Florida in 1952, this 13-part collection tells the colourful, sometimes sad, compelling and at times frightful story of the employees of Fräulein Elsa's Cabinet of Curiosities that is led by veteran actress Jessica Lange who plays Elsa Mars.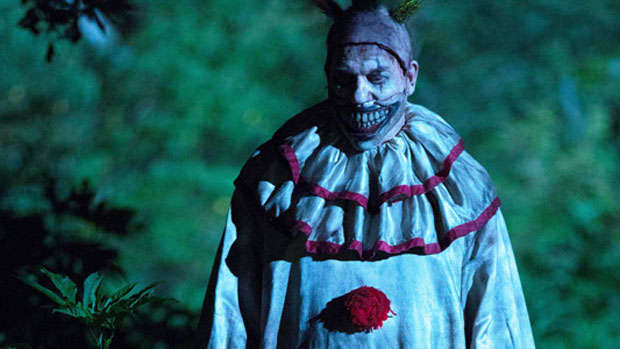 Her collection of oddities or monsters includes bizarre and strange characters like The Bearded Lady (Kathy Bates) to Strongman Dell Toledo (Michael Chikilis) with conjoined sisters Bette and Dot Tattler (Sarah Paulson) to name a few of the "freaks" who are part of the stories included in the latest season of this TV serial. It's quite an assortment of characters and despite their appearance, they are sometimes more normal then us.
The first episode of American Horror Story Freak Show focuses on the twins who are admitted to hospital after the brutal death of their mother. It is here where Elsa attempts to recruit them to join her "circus", however when a policeman commences his investigation, the evidence points to both Bette and Dot which leads to a violent showdown between the authorities and these so-called freaks. It's definitely a great way to start, after the relatively slow previous season which revolved around the coven.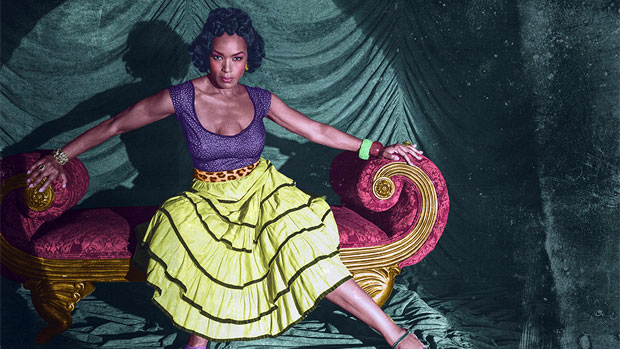 As the series progresses, I enjoyed how extended family played a key component to the stories and even though they don't share blood, they do share a sense of victimisation which makes their bond quite strong and also a little sad in many ways. On that note, there are quite a few twists and turns such as episodes 3 and 4 which revolve around an urban myth of a man called Edward Mordrale (Wes Bentley), a supernatural wraith who has the ability to take people to hell which leads to a confrontation between him and the serial killer clown Twisty (John Carroll Lynch)… what a scene!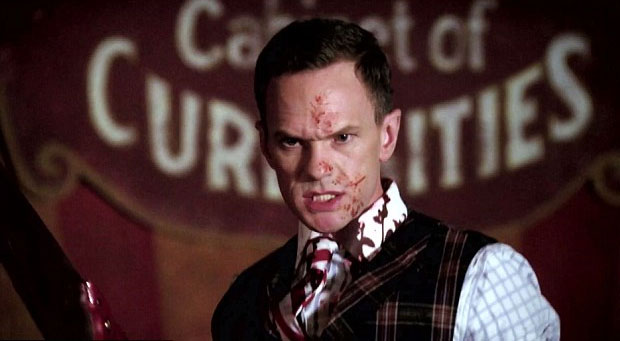 Furthermore, season 4 of American Horror Story Freak Show contains drama, action, romance, intrigue and at times black comedy with some very well written stories. For example, newcomer Maggie Esmerelda (Emma Roberts) is pretending to be a medium in order to steal one of the freaks for a museum exhibit whose story is quite interesting and Roberts plays a great character who is filled with secrets and remorse. It was also good to see Neil Patrick Harris as Chester who one day hopes to become a magician and his character is quite the polar opposite of "Barny" from How I met Your Mother which is a great change for this actor.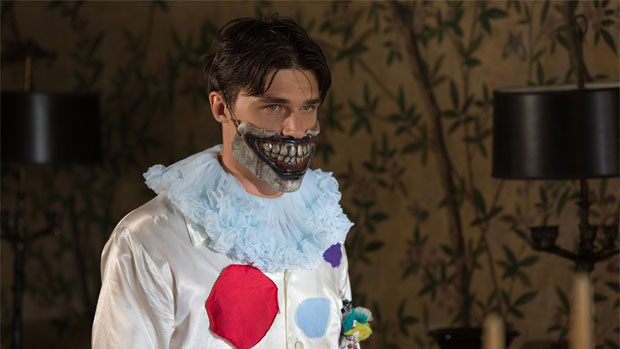 Of course Elsa is a staple of this TV series and it's good to see her character grow within this strange assortment of characters which really sees the series ends on a true high which is often quite lacking in most series. Besides the special effects and wonderful sets that really harken back to the 1950's, American Horror Story Freak Show contains some outstanding acting that includes Jessica Lange, Sarah Paulson, Even Peters, Emma Roberts, Kathy Bates and Angela Bassett who all create some very likeable and interesting characters. John Carroll Lynch is also quite frightful as Twisty the Clown!
All in all, American Horror Story Freak Show had some great narration as we followed these strange group of characters who literally go to hell and back which makes this quite a unique and thoroughly entertaining series. Given that, if you thought the last season "Coven" was a little mediocre, season 4 definitely makes up for that with some extraordinary characters and situations.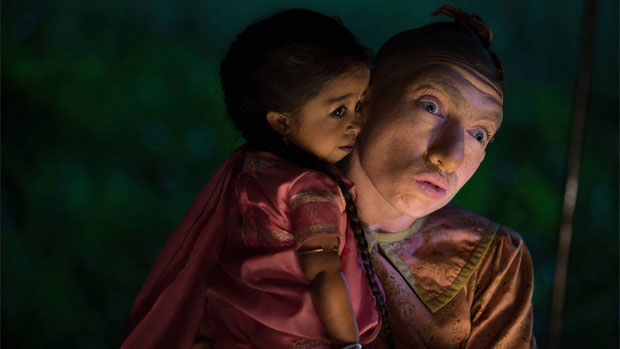 Episode Listing
1. Monsters Among Us
2. Massacres and Matinees
3. Edward Mordrake (Part 1)
4. Edward Mordrake (Part 2)
5. Pink Cupcakes
6. Bullseye
7. Tests of Strength
8. Blood Bath
9. Tupperware Party Massacre
10. Orphans
11. Magical Thinking
12. Show Stoppers
13. Curtain Call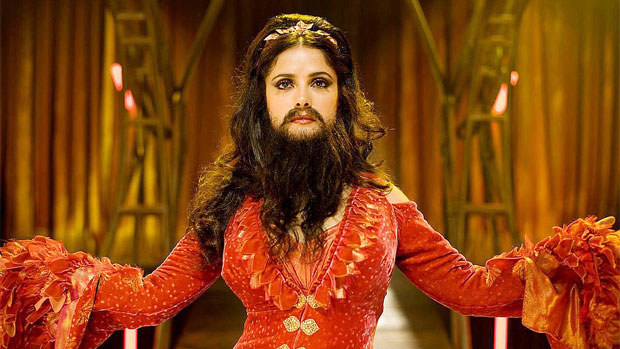 Video, Audio & Special Features
The video quality of American Horror Story Freak Show is outstanding which boasts extremely sharp images, vibrant colours and deep blacks. Add in the excellent audio track which is DTS-HD and this series should really be listened through a surround sound system as the episodes make great use of this feature. For special features, you have a handful of excellent features that takes the viewer behind the scenes of Freak Show, especially one about the twins which was quite insightful. The special features are a must watch if you're a fan of the series and it really draws you into story.
Final Thoughts?
In conclusion, American Horror Story Freak Show is definitely one of the better seasons to date and it's good to see characters grow such as Jimmy (Even Peters) who plays the unofficial leader of the "freaks" as he had some great moments to shine, even though he hopes to lead a normal life. Furthermore, some of the episodes were a little lackslutre but with the majority of episodes, they were quite enjoyable and at times and kept me sitting on the edge of my seat with anticipation. Overall, American Horror Story Freak Show is another enjoyable season and I can't wait to see where this series will take us next!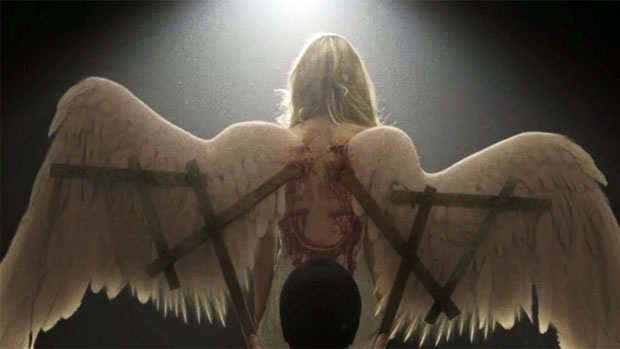 Blu-ray Details
Actors – Jessica Lange/Kathy Bates/Angela Bassett/Sarah Paulson/Michael Chiklis/Evan Peters/Denis O'Hare/Emma Roberts
Film Genre – TV Horror
Label – 20th Century Fox
Audio – English (DTS-HD 5.1)
Aspect Ratio – 1.78:1
Region Coding – B (Blu-Ray)
TV Standard – PAL
Rating – R18+
Year of Release – 2014
Primary Format – Movies/TV – Blu-Ray