Comics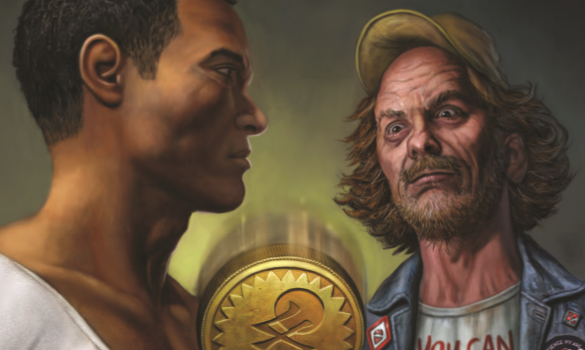 Published on April 7th, 2017 | by Dana Folkard
AMERICAN GODS: SHADOWS #2 REVIEW
Summary: Swept up into the uncanny world of Mr Wednesday, Shadow tries to come to grips with the strange things happening around him.
Out of jail and recently recruited as a personal bodyguard, Shadow is quickly swept up into the uncanny world of his new boss, Mr Wednesday. Out for less than a day, Shadow is already running into all sorts of trouble as he is taken by the sinister Technical Boy, who is demanding information about his new employer.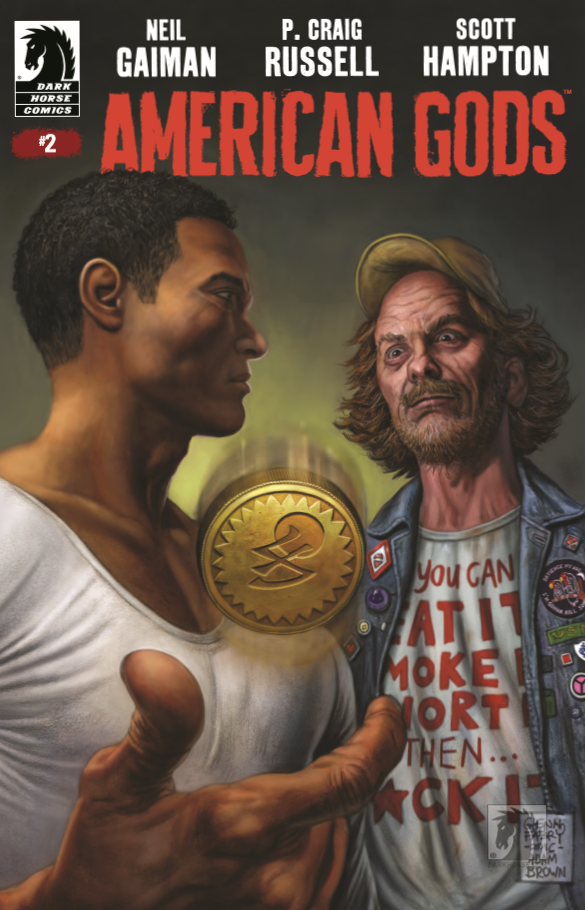 This issue kicks off in the men's bathroom where Mr Wednesday is trying to coerce Shadow into accepting his job proposition. After losing to a coin toss that he tried to rig, Shadow finally accepts Mr Wednesday's offer of employment…reluctantly. The deal is sealed after drinking three pints of mead, which is tradition for Mr Wednesday as it's symbolises the "drink of the Gods". Everything begins to take a strange turn with the arrival of Mad Sweeney, a lanky drunk who claims to be a leprechaun who can make gold coins appear out of thin air. After waking the following day with a sore head and a foggy memory, Shadow must now face the sad and tragic task of attending Laura's funeral where he is told some jarring and unexpected news about her death. After the funeral, Shadow is left feeling weary and numb, and he begins to head back to his motel but he is suddenly abducted and shoved into the back of a car with a repugnant looking man called the Technical Boy. Threats and demands are made and it is clear to Shadow that this man intends to destroy Mr Wednesday and all that he represents. Things are starting to get weird for Shadow and this is only the beginning!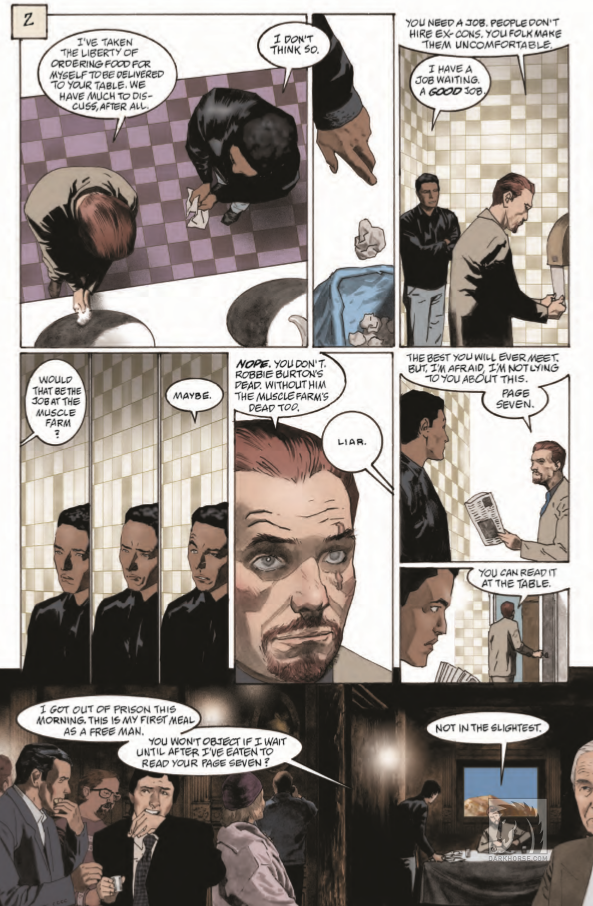 Since leaving prison things have been moving along quickly for Shadow, as he is abruptly thrown into the weird and uncanny world of Mr Wednesday. It has been nothing but one strange incident after another, with curious characters and strange events being interwoven throughout his journey. I've always enjoyed the sense of unease that Neil Gaiman creates within his stories, fostering the feeling that something ominous is about to happen. You really get the sense of that in this issue as we witness a variety of strange and unexplained things occur around Shadow, almost like he is attracting these bizarre occurrences. The entire time Shadow comes across almost blasé to these things, never really questioning why they are happening and just accepting that this is his new lot in life. For those who have read the novel they will know that this is a story rich in mythology, symbolism, and magic. There is something really special and thought-provoking when encountering various references to myths and legends, casually inserted throughout the story. The importance of these references to folktales and myths is significant to the larger story that is unfolding, and they also act as clues and markers to future plot developments.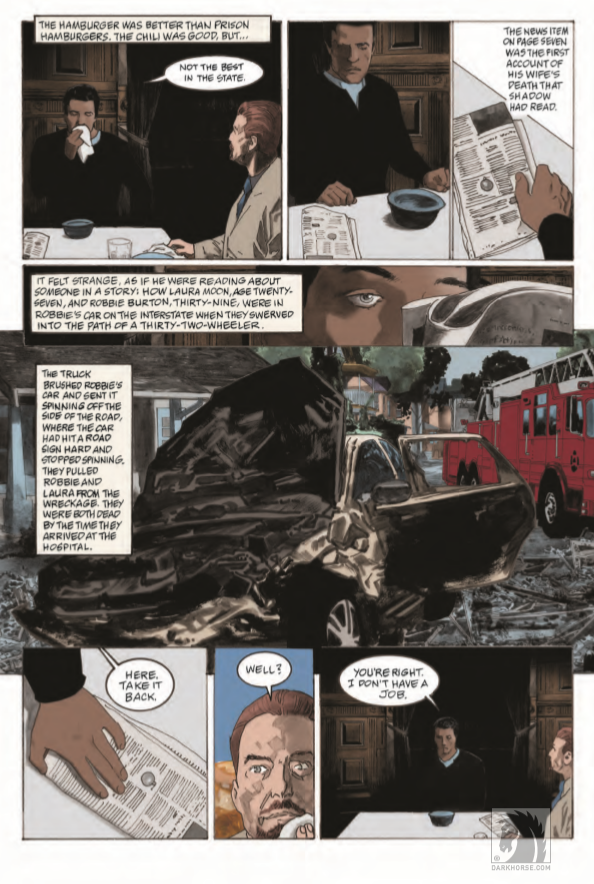 The art by Scott Hampton brings this story to life by delivering distinct characters who all possess subtle facial nuances, making them all uniquely interesting and charismatic. The uneasy tone echoed throughout the story is perfectly reflected in the art with the use of dark shadows and heavy inking. There is a stark grittiness evident in the use of light and texture, which I find helps to emphasise the overall sense of disquiet that is driving the narrative forward. The colouring works well to reinforce this with a muted palette, using darker tones which gives everything a somewhat gloomy and bleak appearance.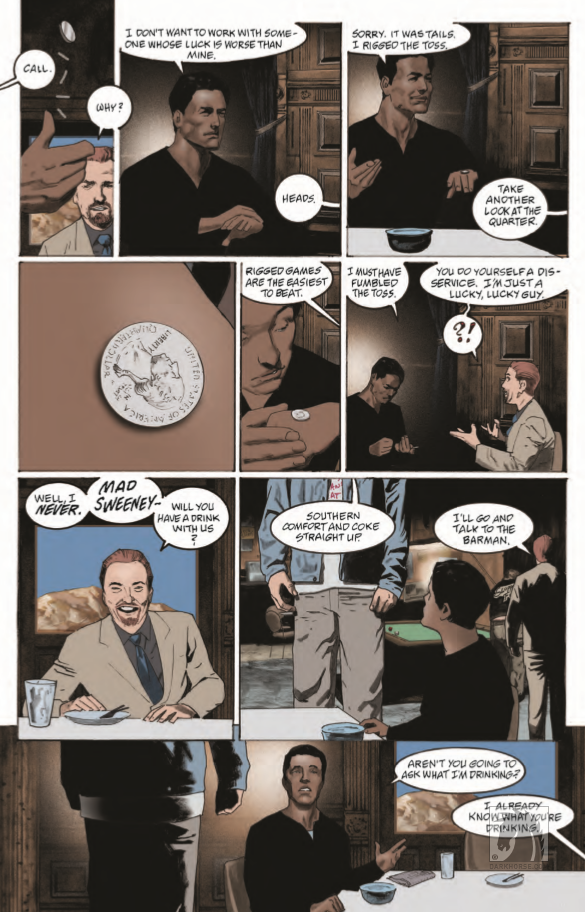 American Gods: Shadows #2 is maintaining its momentum as the story stays true to the original source material. The art reinforces the emotional tone of the story, delivering a visual dose of unease and apprehension. Things are starting to get interesting, as Shadow's journey into the mystical world of the gods begins.
I'm giving this issue 4.5 out of 5 stars!
Comic Details
Title: American Gods: Shadows #2
Publisher: Dark Horse Comics
Creative Team: Neil Gaiman, P. Craig Russell, Scott Hampton, Rick Parker.
Reviewer: Dana Folkard