Comics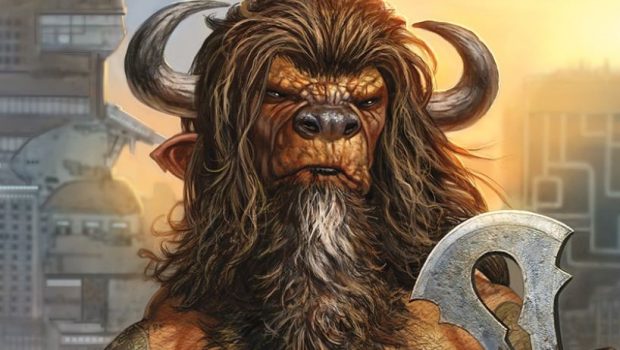 Published on March 11th, 2017 | by Dana Folkard
AMERICAN GODS: SHADOWS #1 REVIEW
Summary: Journey into a world of myth and legend.
4.5
Wonderfully mysterious!
Neil Gaiman's award winning novel, American Gods, has had a comic adaptation, released by Dark Horse Comics. Originally published in 2001, American Gods journeys into a world of living myths and legends, where a war is brewing between the gods of old and new. Writer, P. Craig Russell and illustrator, Scott Hampton come together to create a wonderful adaptation of this classic story.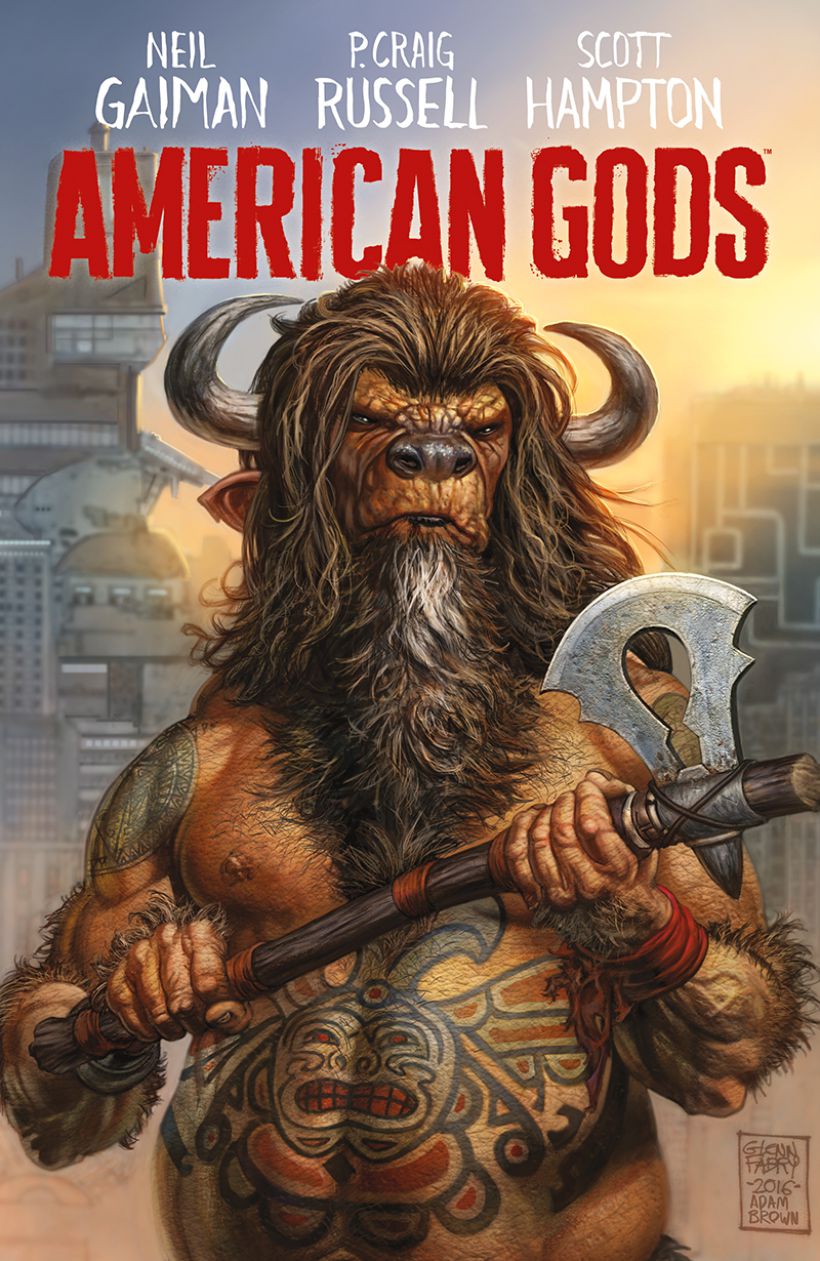 The story follows Shadow Moon, a man who is serving out the final days of his prison sentence. He has spent the last three years being a model inmate keeping his head down, being quiet and focusing on getting out. Everything has been smooth sailing, however, a growing feeling of unease has Shadow worried and anxious that something bad is about to happen. Days before his release, Shadow is called to the warden's office and told the unfortunate news that his beloved wife has passed away in a car accident. Grief stricken and numb, Shadow ends his jail sentence not in the way he envisaged for himself. On his way back home to St. Louis he encounters the mysterious Mister Wednesday who has a job proposition for him. Wary and reluctant to accept his offer, Shadow declines but it seems like Mister Wednesday won't take no for an answer. A world of mystery awaits, as the gods have other plans for Shadow.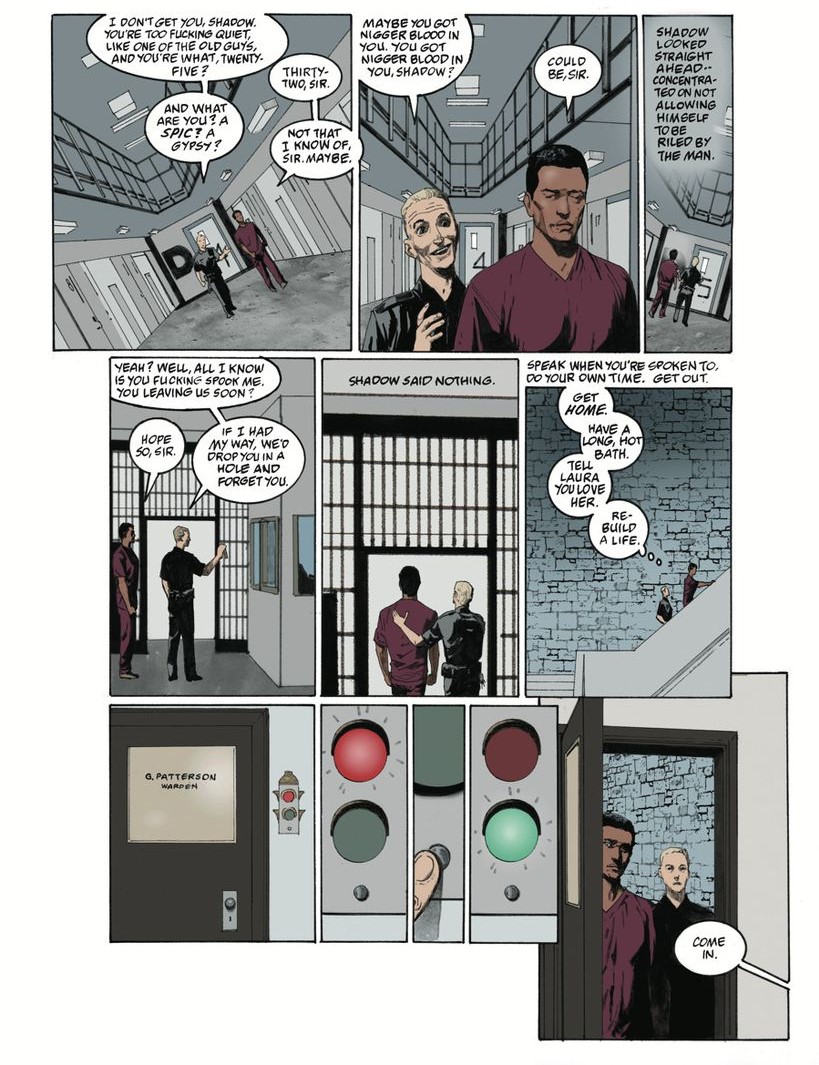 It's so wonderful to see this story visualised as a comic. As someone who has read the novel, I'm incredibly excited about this comic and the potential it has to be a masterpiece. This adaptation incorporates the novels original text by Neil Gaiman which has been adapted and broken down by the legend, P. Craig Russell, who has collaborated with Gaiman on various projects in the past. I can understand why some people might be apprehensive about this comic adaptation, believing the story might be altered so as to condense it down but Russell handles this first issue delicately and I'm curious to see how the rest will unfold.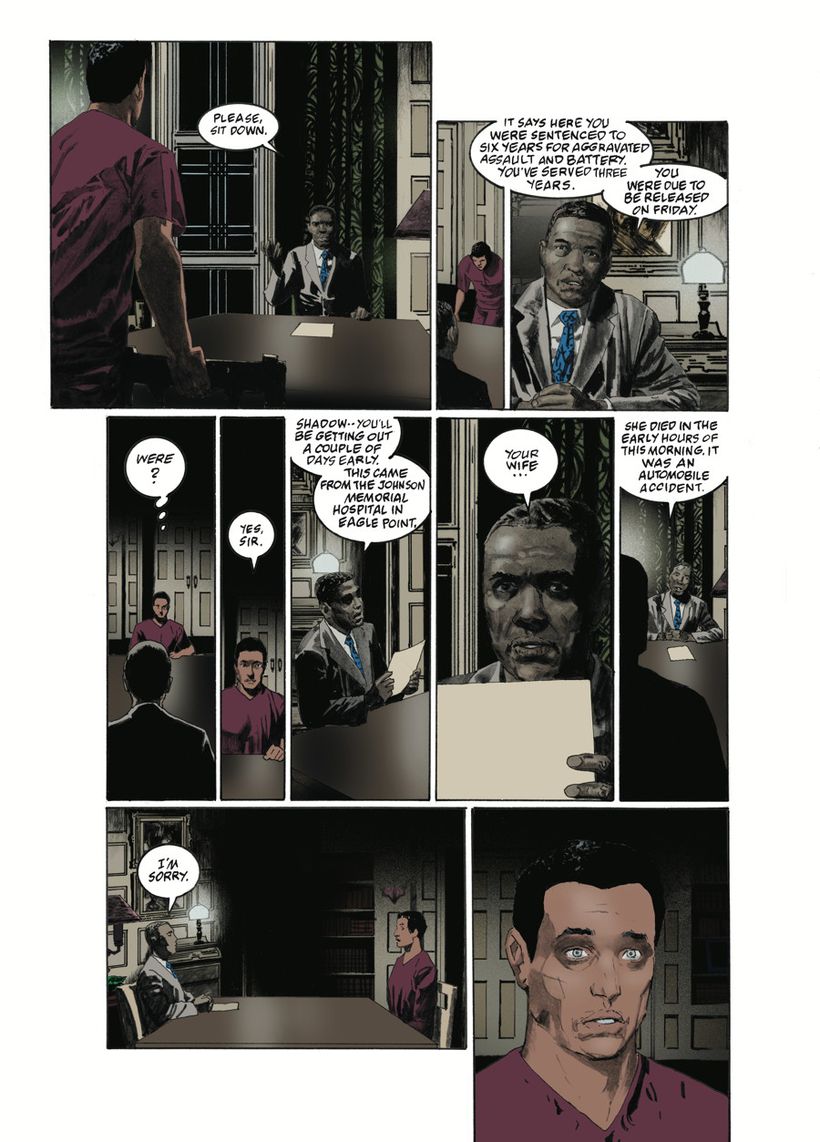 Neil Gaiman has an ability to immerse us in a world that can feel like something is amiss and that things are not quite right. American Gods is no exception, as we enter an uncanny world that feels like it's dislocated from reality. Everything is shrouded in mystery and fear as this unknown world of gods is slowly revealed to us. However, not all is spooky and haunting, as Gaiman inserts his clever wit and humour throughout the sharp dialogue, making for some entertaining and funny moments. At the end of this issue we also have a short side-story called, Somewhere in America, which has been illustrated by P. Craig Russell and coloured by Lovern Kindzierski that tells the wild story where a man is swallowed by a giant vulva! Visually intense and fantastic!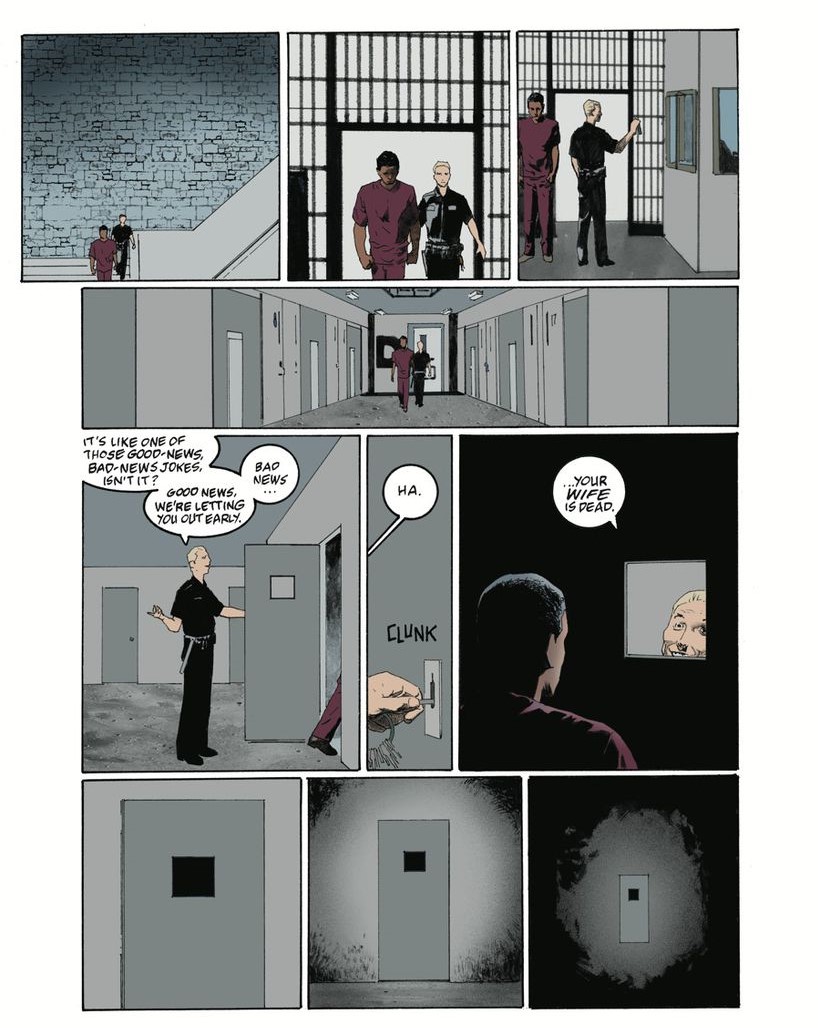 Artist, Scott Hampton brings American Gods to life with his haunting and graphic illustrations. Hampton's art has a lovely painted quality to it and I find that this effect heightens the facial expressions and emotions of the characters. There is an overall grittiness that underpins everything, which puts emphasis on the uneasy and anxious tone of the story and the stress that Shadow is experiencing.  I also like the sense of texture in Hampton's art, as I find that this creates the feeling of depth, making things more dynamic. The colouring reinforces the sombre atmosphere in the prision, with everything awash in a grey and muted palette. Vibrant pops of colour are used to emphasise significant moments, like Laura's blue eyes or the fiery red mouth of the buffalo-headed man.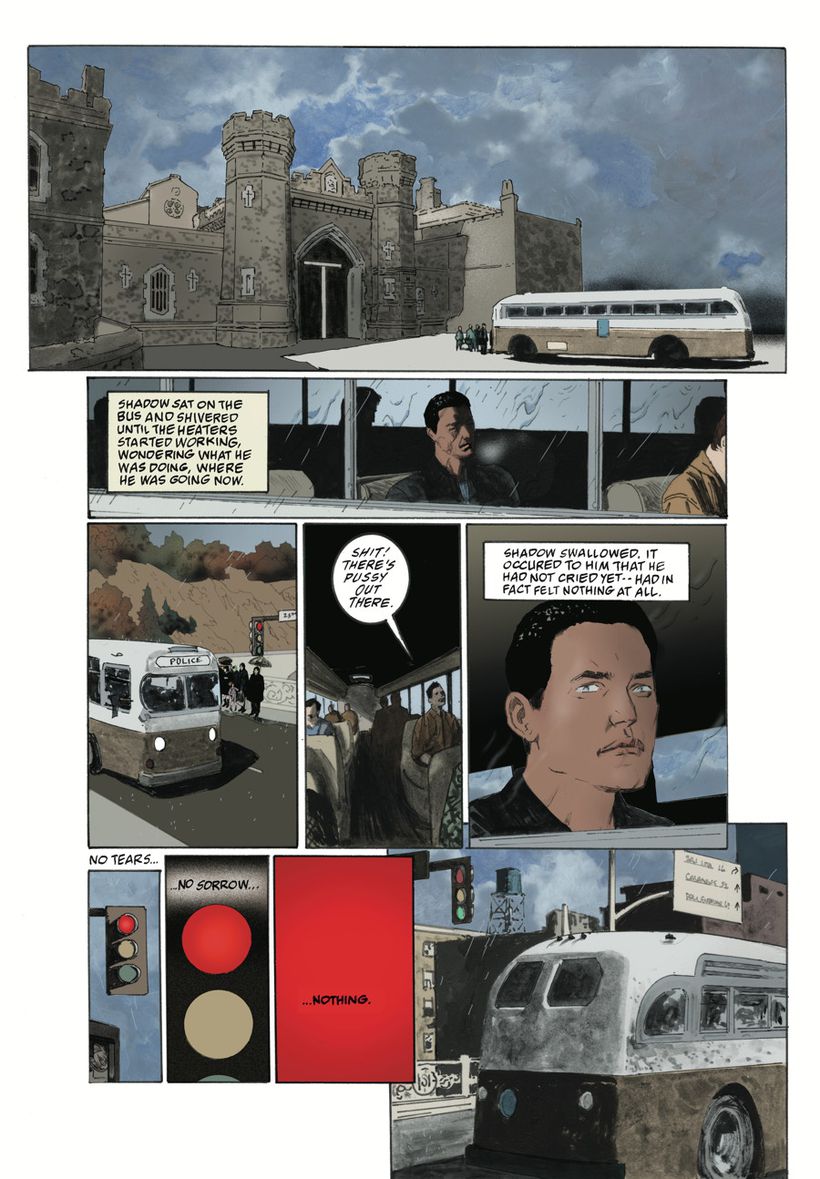 Overall, I'm excited about this comic adaptation and I look forward to future issues. It's great to be able to revisit this wonderful story, visualised with interesting and unusual art. I'm curious to see how such a large novel will be condensed down into twenty-seven single issues without sacrificing the complex story that we have come to know. This is a comic for both old and new fans, for those who have read this book multiple times and for those who have never ventured into this strange world before. Do yourself a favour and grab a copy ASAP!
I'm giving this issue 4.5 out of 5 stars!
Comic Details
Title: American Gods: Shadows #1
Publisher: Dark Horse Comics
Creative Team: Neil Gaiman, P. Craig Russell, Scott Hampton, Glen Fabry, Lovern Kindzierski
Reviewer: Dana Folkard