Blu-ray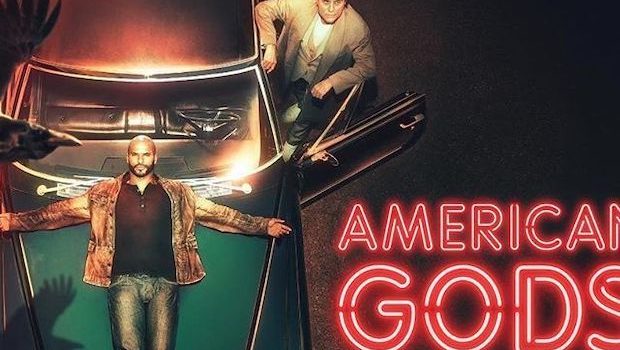 Published on August 3rd, 2019 | by Tony Smith
American Gods: Season 2 Blu-ray Review
Summary: American Gods: Season 2 on Blu-ray missed the BANG from the first season but still manages to plod through the mess to deliver something entertaining.
Only humans could come up with monogamy: an unnatural concept
– Mr Wednesday
A second bite of the lavish war between old gods and new gods in this eagerly anticipated, provocative and boundary-busting drama. This is the story of the traditional gods of mythological roots, steadily losing believers to an upstart pantheon of gods that reflect modern society's obsession with money, technology, media, celebrity and drugs. We were forged in god's image, but the gods are also made in ours – and in Series 2 the battle moves inexorably toward crisis point as the destinies of gods and men collide.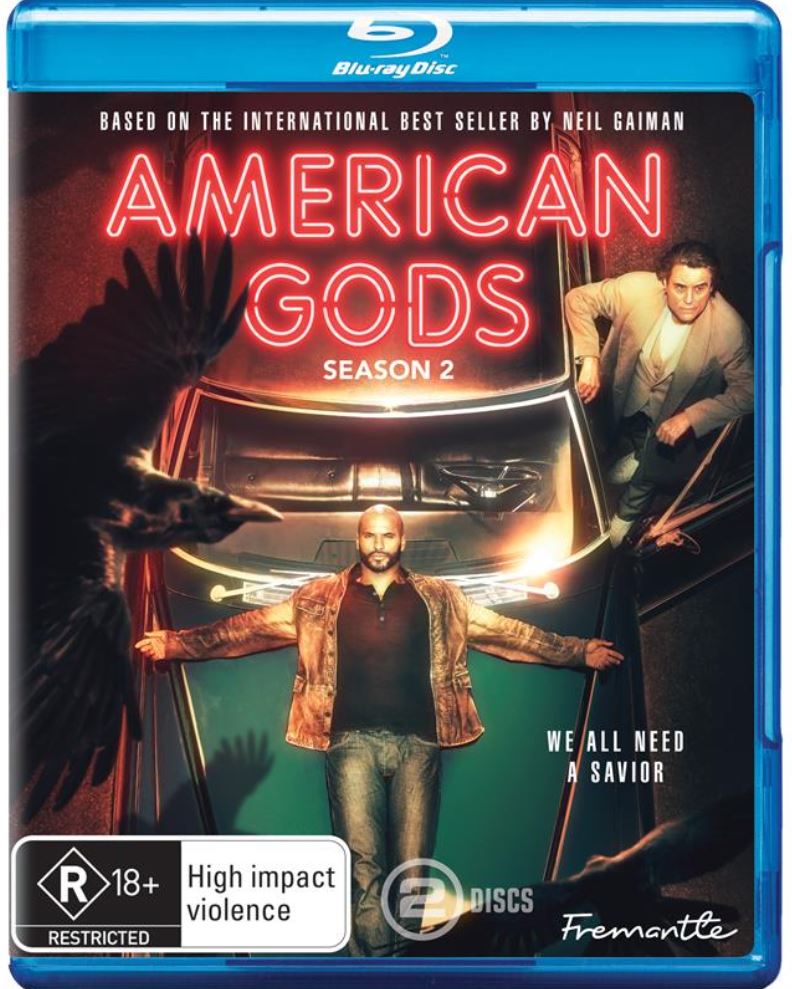 The Review
Welcome back to the turbulent world of American Gods as the war between the Old Gods and the New Gods continues to dangerously brew over as planet Earth becomes their battleground. For the uninitiated, American God's is based on the original story by writer extraordinaire Neil Gaiman who successfully combines mythology with modernity as he pits two factions of deities against each other.
These include Old Gods of yesteryear such as the divinities from Ancient Rome and Egypt with his own unique vision of what the New Gods may be that are the modern technologies, vices or themes of society such as greed which man has ferociously embraced. The main protagonist of the story is Shadow (Ricky Whittle) and we the viewer follow him as he becomes a pawn to the Gods. The antagonist of the series is Mr Wednesday (Ian McShane), a self-absorbed Old God who wants to shape the world in his image.
The series also stars Emily Browning, Crispin Glover, Orlando Jones, Yetide Badaki, Bruce Langley, Mousa Kraish, Omid Abtahi, Demore Barnes, Pablo Schreiber, Kahyun Kim, Peter Stormare and Sakina Jaffrey who all add to the premise and bring something unique and interesting to the story. However the star for me is of course Ian McShane who plays the perfect "dark" god called Mr Wednesday, especially with all his nuisances and motivations. While he may not be evil per se, his motivations for self-justification could be considered that, even though he doesn't see it that way.
However before we jump into our review, let's talk about the Elephant in the room.  According to reports around American Gods: Season 1, production of this TV series has been as equally turbulent, just like the Old Gods vs the New Gods due to quite a few individuals not seeing eye to eye. As a result, the original showrunners were replaced and some of the original actors such as Gillian Anderson did not return for a second season, however Kahyun Kim was cast as New Media to fill this void whose character is online culture.
Has this affected American Gods: Season 2? Yes and no, while season 2 does feel slightly disjointed at times, even a little verbatim, it is still an engaging and entertaining watch, however some of the "godly" spark is missing but nonetheless, the show must go on and indeed it did. While it still feels like American Gods, it did take me a few episodes to get back into the flow of things. There's also a few clever twists that are found along the way.
Furthermore, the first episode of Season 2 does a good job at reintroducing the characters of this new mythology as the Old Gods convene courtesy of Mr Wednesday to discuss their battle plans against the New Gods. Unfortunately the first casualty of the war is Zorya and to make matters worse, the right-hand man of Mr Wednesday, Shadow is captured by Mr Town that (pun intended) goes to town on him.
As a result, this opens up a wealth of both answers and questions for Shadow who commences his own quest of self-discovery where he eventually ends up in Cairo, Illinios. Needless to say, there's plenty of world-building happening in Season 2, including politics and betrays. I also enjoyed the flashbacks of how the Gods came to America and without spoiling the story too much, we see deaths and even a surprise lineage reveal.
The series ends with Shadow leaving town and heading north after he and some of the other gods were accused of terrorism while the world of Mr Wednesday starts to collapse around him. While some episodes did feel like fillers, the main themes worked well and thankfully we can keep watching these characters in season 3.
Final Thoughts?
American Gods: Season 2 is definitely a must watch for fans of the first season or those who like an original twist on classic mythology. Great productions values and excellent cast, American Gods: Season 2 will easily be binged by fans.
Blu-ray Details
Actors – Ricky Whittle, Ian McShane, Emily Browning, Bruce Langley, Pablo Schreiber, Yetide Badaki, Gillian Anderson
Film Genre – TV Fantasy
Label – Roadshow
Audio – English (DTS-HD 5.1)
Running Time – 426
Aspect ratio – 1.78:1
Region Coding – B
TV Standard – HD
Rating – R18+
Consumer Advice – High impact violence
Year of Release – 2019
Primary Format – Movies/TV – Blu-Ray