Games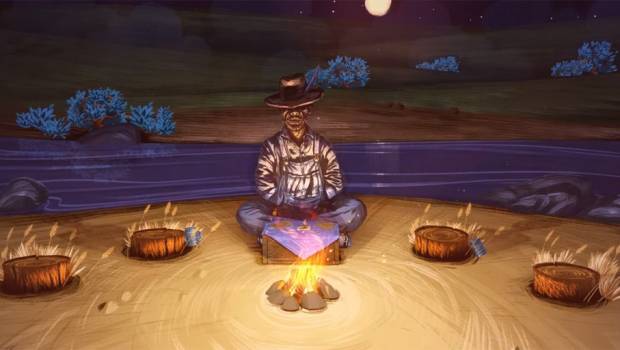 Published on March 1st, 2018 | by Admin
AMERICAN FOLKLORE GAME WHERE THE WATER TASTES LIKE WINE LAUNCHES ON STEAM TODAY
AMSTERDAM – Feb. 28, 2018 – Good Shepherd Entertainment has launched Where the Water Tastes Like Wine, the original adventure game from co-developers Dim Bulb Games and Serenity Forge, on Windows PC, Mac and Linux. This story-driven journey about traveling the land, sharing stories and surviving manifest destiny is out today via Steam and GOG for $19.99, with a bonus 15% launch week discount available from now until March 7.
Players can also purchase the special "Wayfarer Edition" of Where the Water Tastes Like Wine, which includes the full game, a digital copy of composer Ryan Ike's hauntingly beautiful OST, and a downloadable digital art book, for $26.99. Additionally, a Limited Edition Vinyl LP of the game's soundtrack will be available soon and can be pre-ordered now for $35. This also includes a Steam code for the game and a digital copy of its OST, and it can be pre-ordered through Laced Records here: https://www.lacedrecords.co/collections/wtwtlw.
Where the Water Tastes Like Wine is a wistfully imaginative trek through a century of American folklore and history. Encounter enigmatic characters as you explore the countryside, experiencing and collecting their deeply personal tales along the way. This surreal odyssey into the heart of America's past features gorgeous illustration from Kellan Jett and Serenity Forge, blending dramatic 2D visuals with a 3D overworld map of the nation.
Where the Water Tastes Like Wine features stories from a wide range of talented writers, as well as an impressive cast of voice actors that includes renowned singer-songwriter, musician and actor Sting, Dave Fennoy (The Walking Dead: A Telltale Games Series), Cissy Jones (Firewatch), Kimberly Brooks (Mass Effect) and more. The full list of voice talent within the game can be found here.
For more information, please visit http://store.steampowered.com/app/447120/Where_the_Water_Tastes_Like_Wine/