Hardware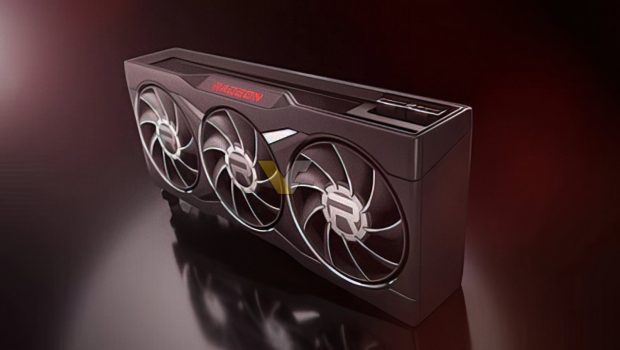 Published on September 6th, 2022 | by James Wright
AMD Radeon RX 6800 XT Midnight Black Edition Graphics Card Review
Summary: The AMD Radeon RX 6800 XT Midnight Black Edition Graphics Card is a true gaming card with exceptional performance and all the bells and whistles as expected from this company
The AMD Radeon RX 6800 XT has been designed for high-end gaming that includes 4K performance and ray tracing capabilities that for its price, it certainly challenges its competitors, namely NVIDIA. The AMD Radeon RX 6800 XT Midnight Black Edition Graphics Card is also the direct card from AMD and like all technologies from both AMD and NVIDIA, aftermarket cards are available.
In terms of specifications, the AMD Radeon RX 6800 XT is powered by their RDNA 2 architecture using TSMC's 7nm process that boasts 72-powerful enhanced compute units, a whopping 16GB of dedicated GDDR6 RAM and 128MB of AMD Infinity Cache which boosts memory bandwidth.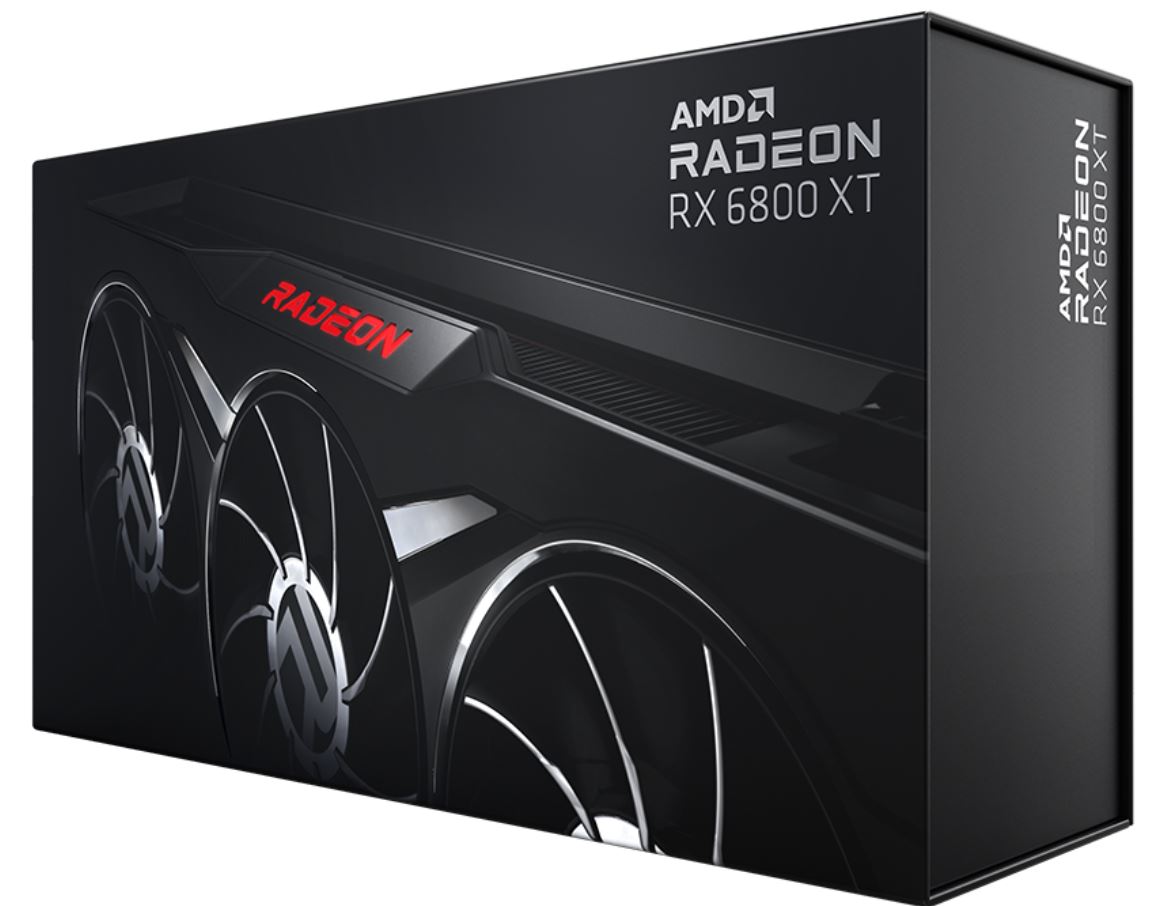 The GPU is broken down into 4608 stream processes, 288 TMUs and 128 ROPs that ranges as mentioned over its 72 CUs. The GPU also has a rating of 20.74 TFLOPs (teraflops). The core speed can reach 2250Mhz via its boost frequency technology and its 16GB GDDR6 memory has a speed of 16 Gpbs on a 256-bit wide memory bus, including a memory bandwidth of up to 512GB/s.
If you want some comparison with next-gen consoles, the Xbox Series X has 12.1 TFLOPs with the PS5 at 10.3. This means that the Xbox Series X can perform 12 trillion floating point operations per second, whereas this card is almost double which crunches graphical data very fast.
The 2 trillion floating point operations per second is rated at 300 watts TBP, and of course, supports PCI Express 4.0. In terms of running this powerhouse, you need a spare PCIe 4.0 slot and a PSU capable of running at least 750w as the card is rated at 300w via its 2 x 8 pin connector. For outputs, the Radeon RX 6800 XT offers 2 x DisplayPort, 1 x HDMI 2.1 and a USB-C.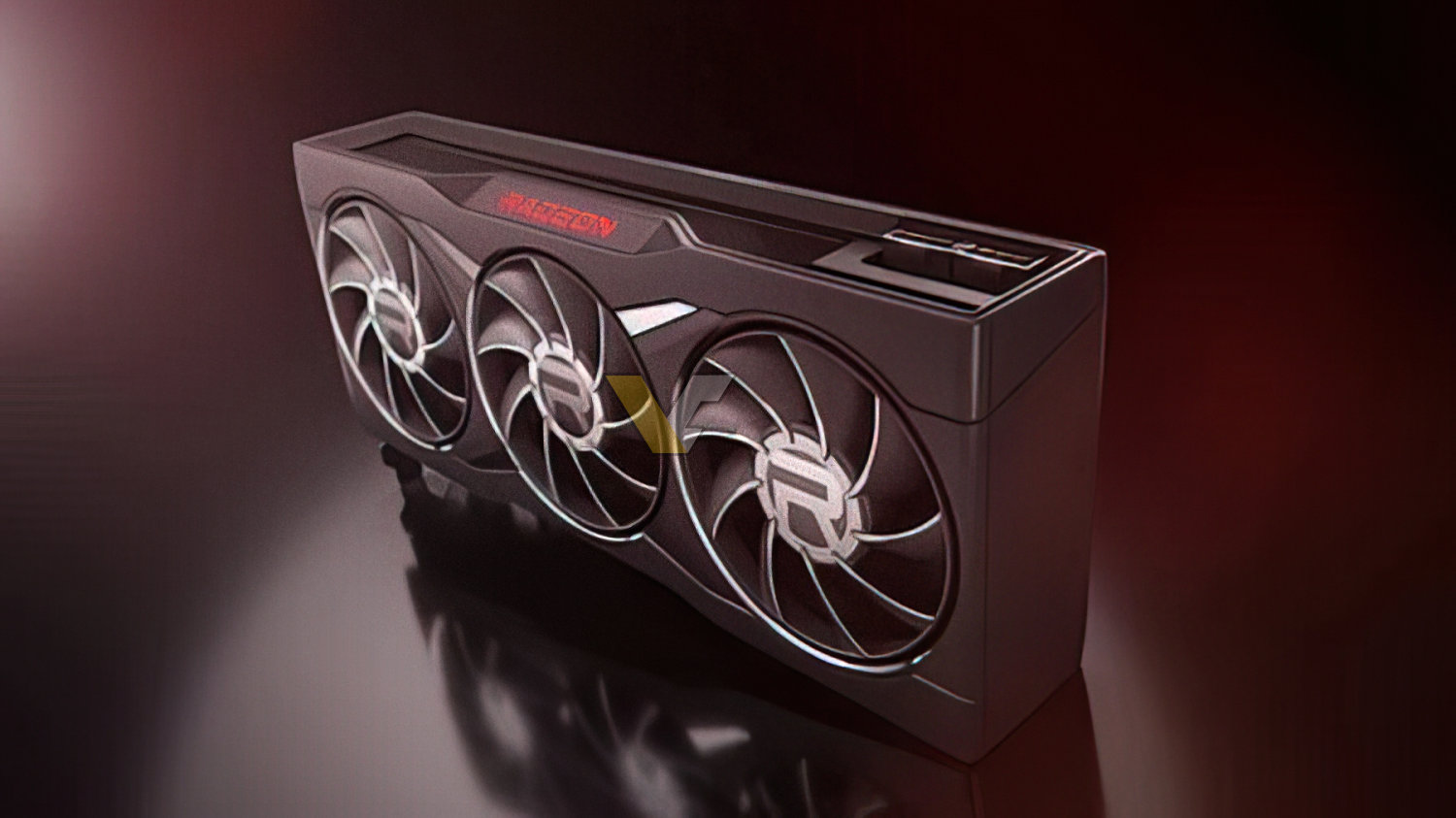 AMD Radeon RX 6800 XT Specifications
GPU
Compute Units: 72
Boost Frequency: Up to 2250 MHz
Game Frequency: 2015 MHz
Ray Accelerators: 72
Peak Pixel Fill-Rate: Up to 288 GP/s
Peak Texture Fill-Rate: Up to 648 GT/s
Peak Half Precision Compute Performance: 41.47 TFLOPs
Peak Single Precision Compute Performance: 20.74 TFLOPs
ROPs: 128
Stream Processors: 4608
Texture Units: 288
Transistor Count: 26.8 B
GPU Memory
Infinity Cache: 128 MB
Memory Speed: 16 Gbps
Max Memory Size: 16 GB
Memory Type: GDDR6
Memory Interface: 256-bit
Memory Bandwidth: Up to 512 GB/s

Supported Rendering Format

HDMI™ 4K Support
4K H264 Decode
4K H264 Encode
H265/HEVC Decode
H265/HEVC Encode
AV1 Decode
Connectivity
DisplayPort: 1.4a
HDMI™
HDMI™ 2.1 VRR and FRL
USB Type-C
On paper, the AMD Radeon RX 6800 XT is quite impressive, particularly with its powerful GPU Navi 21 that when linked with the 16GB of GDDR6 and the 128MB of Infinity Cache, it's all about high-end gaming. As mentioned, the card supports ray tracing to give you access to this real-time graphical processing for games such as Control, Minecraft and the just released Spider-man Remastered from PlayStation to PC.
While the GPU has a base of 2015Mhz, the boost clock gives you an almost 12% improvement to 2250Mhz.  Also complementing the user is Rage Mode that is an overclocking option enabled through the Radeon software or if you have an AMD CPU, you can enable SAM (Smart Access Memory) via your motherboard which targets the hardcore gamer and PC enthusiast who want to push their systems to the extreme. This feature basically gives the CPU full access to the VRAM of the AMD Radeon RX 6800 XT Midnight Black Edition Graphics Card. However as we were reviewing this card on an Intel based system, we could not review the SAM feature but even on an Intel machine, this card delivered a fantastic gaming experience. Keeping the fan cool, there are three fans to assist in keeping temperatures low with the default setting and even when fully powered and overclocked, it is still a relatively quiet card.
AMD Radeon RX 6800 XT Unboxing
The AMD Radeon RX 6800 XT is not only well-packed but superbly presented with its appearance screaming gamer tried and true. The red, black and silver colouring really makes this card standout and if you have a clear case, seeing the Radeon logo illuminated when powered looks great. Needless to say, it doesn't look like some of the cheaper third party alternative but rather a very well built card, including eye catching aesthetics made for those gamers wanting to showcase the centerpiece of their system.
AMD Radeon RX 6800 XT Benchmarks
While the Radeon RX 6800 XT is not the latest card from AMD, it is still a great choice for gamers, particularly with the latest driver updates and as the card is aggressively priced for its competitors, it should still be considered a choice. In terms of benchmarking, we tested the AMD Radeon RX 6800 XT Midnight Black Edition Graphics Card on the following system specifications;
ASRock Z690 Phantom Gaming-ITX/TB4
Intel i9-12900K CPU
PNY 16GB XLR8 Gaming MAKO DDR5 6000MHz RAM
Western Digital's WD_BLACK SN85 VNMe
Super Flower Leadex Platinum SE 1000W PSU
Installation was easy and it simply went into the spare slot and was automatically detected by the motherboard and Windows 10. The only additional step we done before testing was to install the latest Radeon drivers from AMD and as mentioned, this update has improved performance across quite a few of their cards. For games, we tested the card at 1080p, 1440 and also 4K.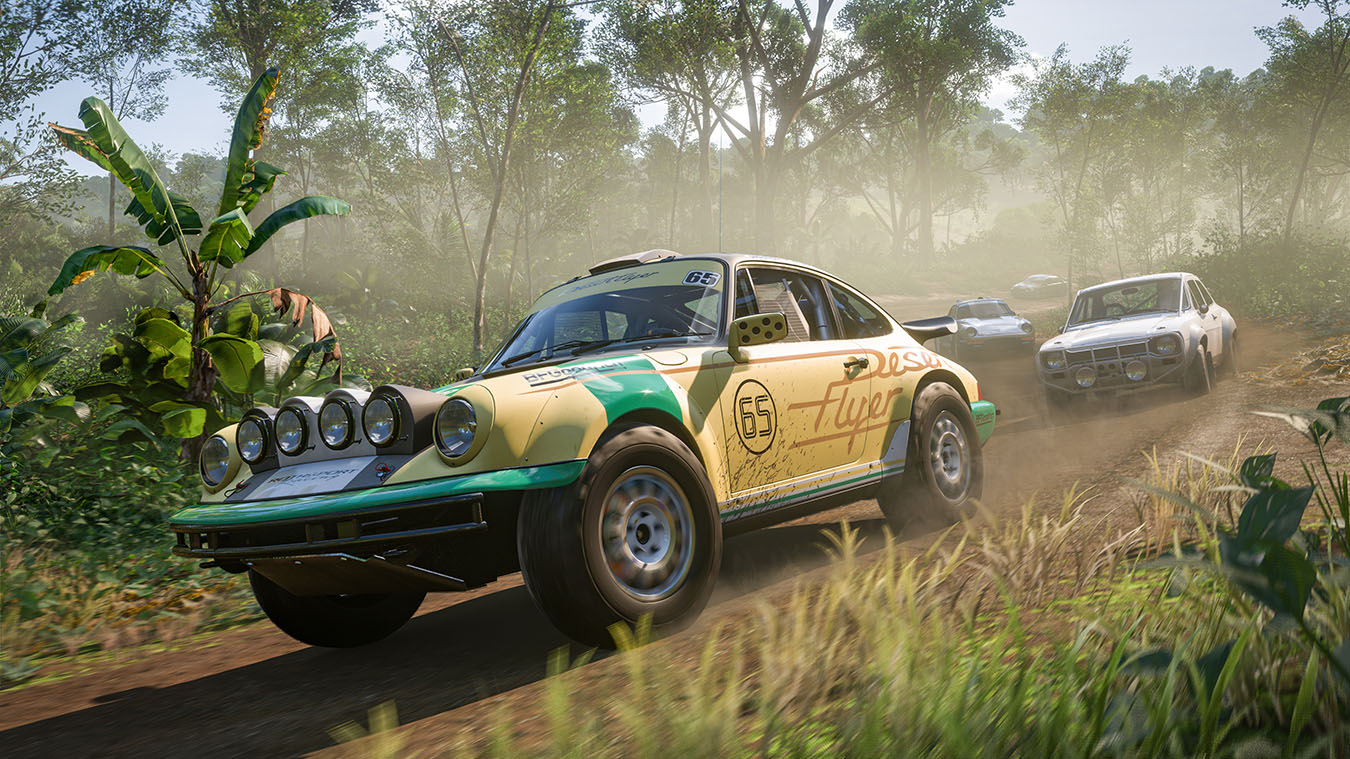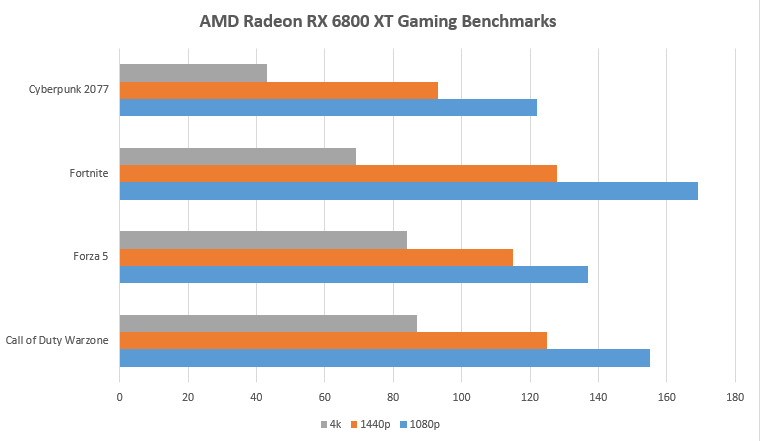 As you can see from the results above, the RX 6800 XT is a beast at 1080 (Fortnite over 160fps), exceptional at at 1440p and still very playable at 4K. All games tested were on maximum detail that on our Alienware monitor, they looked spectacular which really makes this card designed for gaming.
As the card supports ray tracing, we tested the latest game to support this feature, Sony's "amazing" Spider-man Remastered and with RT enabled, the 4K and 1440p scores mirrored the advertised speeds from the developers perfectly. I must admit that RT is visually impressive on the RX 6800 XT, however if you disable it, the frames per seconds really ramps up and makes the gameplay extremely smooth. However if you want that graphical detail, this card can handle ray tracing perfectly on Spider-man Remastered for PC.
Final Thoughts?
The RX 6800 XT provides excellent value for money and is a real competitor to the NVIDIA RTX 3080 that offers a wealth of performance bonuses, graphics features and real-time ray tracing. Furthermore, with the new range of graphical cards coming soon, it's probably a great time to upgrade.