Hardware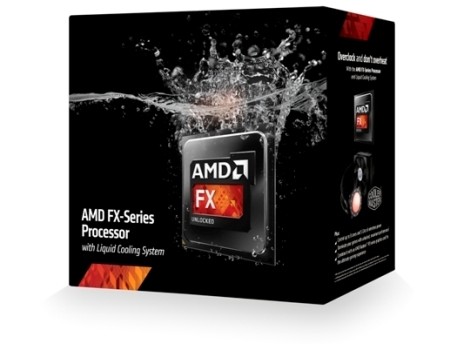 Published on September 3rd, 2014 | by admin
AMD FX-8370 Claims New World Record
SYDNEY, Australia — Sept. 3, 2014 —AMD (NYSE: AMD) today, in another record-setting performance of its AMD FX series processors, set a new world record for silicon processor speed according to the HWBOT.org ranking. Leveraging the powerful 'Piledriver' x86 core architecture, famed Finnish overclocker "The Stilt" pushed the envelope of silicon overclocking1 to the extreme.
"World-record frequencies are just a start. The AMD FX series of processors will enable an unrivaled enthusiast PC experience – extreme multi-display gaming and HD content creation," said Bernd Lienhard, corporate vice president and general manager, Client Business Unit, AMD. "Enthusiasts can experience seamless multitasking and unleash the real capabilities of multi-threaded applications with additional enthusiast performance-tuning features unlocked as standard."
AMD also introduced new speed- and power-optimised AMD FX Series CPUs to push the boundaries of value and efficiency in high-performance desktops. The new 125W AMD FX-8370 CPU and power-optimised 95W AMD FX-8370E and FX-8320E processors all feature 8 native CPU cores for productivity at superior price points.
Designed with enthusiasts in mind, when paired with AMD Radeon™ R9 graphics cards, AMD FX processors allow gamers to experience the revolutionary AMD Mantle2, AMD Eyefinity3 and AMD TrueAudio4 technologies. Processor-in-a-box solutions for the AMD FX-9590 and FX-9370 CPUs featuring closed-loop liquid cooling solutions are now available, offering a quiet approach to active cooling for the ultimate AMD enthusiast system. The AMD FX-9590 with liquid cooler is priced at approximately $359 AUD / $419 NZD RRP while the FX-9370 with liquid cooler is priced at approximately $339 AUD / $399 NZD and are available from key e-tailers and retailers across Australia and New Zealand. The table below outlines AMD's current product stack with the recent price reduction on the AMD FX-9590.
Pricing and availability
| | | | | |
| --- | --- | --- | --- | --- |
| | AMD FX-9590   |  AMD FX-8370 | AMD FX-8370E | AMD FX-8320E |
|             X86 Cores |           8 |           8 |            8 |           8 |
|         Max/Base (GHz) |     5/4.7 GHz |     4.3/4 GHz |     4.3/3.3 GHz |     4/3.2 GHz |
|                  TDP |       220W |       125W |         95W |        95W |
|        Suggested Graphics | AMD Radeon™     R9 290X | AMD Radeon™    R9 280X | AMD Radeon™    R9 285 | AMD Radeon™     R9 285 |
|  Suggested Board & Memory |  AMD 990FX   DDR3-1866 |  AMD 990FX  DDR3-1866 |    AMD 970   DDR3-1866 |     AMD 970   DDR3-1866 |
|                 RRP |    $259 AUD    $299 NZD |    $249 AUD    $289 NZD |   $249 AUD   $289 NZD |   $179 AUD   $209 NZD |
Distributors: Ingram (AU/NZ) and Avnet (AU only)
Availability: Now
With an established AM3+ platform ecosystem, gamers can take advantage of a compatible platform that supports both AM3 and AM3+ processors. In addition, with AMD CrossFire™5 support for up to four AMD Radeon™ Graphics Cards and AMD Memory Profile (AMP) support for up to 32GB of Radeon™ R7 Performance Series DDR3-1866 memory, AMD's updated FX processor line up stands on an entire ecosystem that provides exceptional performance at an excellent price point.